We've all heard our fair share of horror stories when it comes to online dating, but this one is a little different as it involves and actual married couple who might have found out that they're both having affairs via the app.
Featured Image VIA 
The news comes courtesy of a Reddit post, which says the following:
A month ago she left on a business trip for a week and I found myself downloading Tinder on a particularly lonely night. I don't even know why. I didn't have any intentions. But I did it.

On Monday my wife left for another business trip. Last night I once again downloaded Tinder and started swiping. Again, I had a laugh, but ultimately was bored of it.

Then I saw her picture come up. I say shocked for a moment. I wondered if I should just delete it and pretend nothing happened. I thought maybe a bot stole her picture…. But I read her profile… it's her. It's her now and it's her live. There's even a picture of her where I am cut out.

I decided to make a bold move and swipe right. I swiped and we matched.

The devastated husband then had the sudden realisation that he would have to bring it up with his wife when she got back from her trip.He added:

I'm going to confront her then. I don't even know how this is happening. She's over 100 miles. Is a friend of hers using her account??

Now I have to explain why I was on Tinder. This is just a huge can of worms that got opened. What the hell do I do?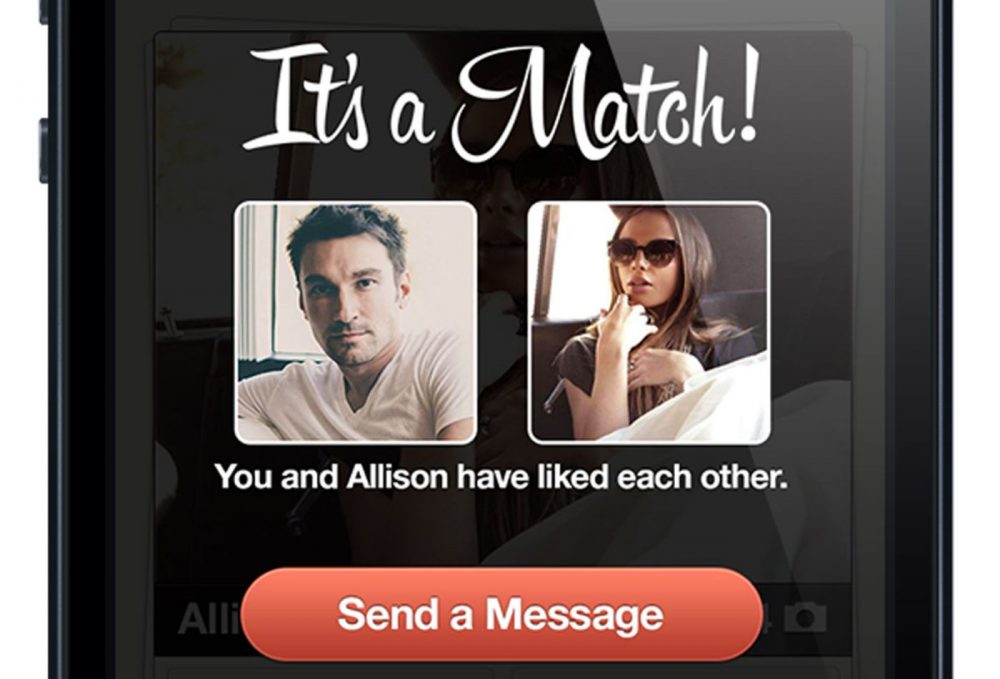 Omg! Imagine being caught in that situation, it would literally be THE WORST. But the dude only really has himself to blame for downloading Tinder in the first place for some fun. Asshole.
But yeah I guess you've got a couple of options of what's going on here:
His horny wife is just on Tinder all the time looking for hookups
His horny wife isn't going on business trips but is instead checking into the local motel and servicing whatever dick is coming her way
One of his wife's friends saw the husband on Tinder so she downloaded it in order to conduct her investigation
Someone is legit trolling him with photos of his wife on Tinder/Catfishing other people with his wife's profile and personality
As much as I would love for number two to be true, I really don't think it is because of one significant factor in that story – when the husband swiped right, the pair of them matched. In order for that to happen she must have already matched him, and if it was either of the first two options then I'm fairly certain that she wouldn't have done that, so it has to be the third one. Also corroborated by the fact he downloaded twice, so it seems like he could have been caught the first time.
Again, the fourth one would be really interesting too but I just don't think it's that feasible, do you? This guy doesn't sound interesting enough that somebody would wanna do that to him.
Either way, whatever happens he's definitely gonna have hell to pay when his wife returns home from her 'business trip'. Would not like to be a fly on the wall for that one.
For more of the same, check out all our Tinder nightmares right here. Terrifying.