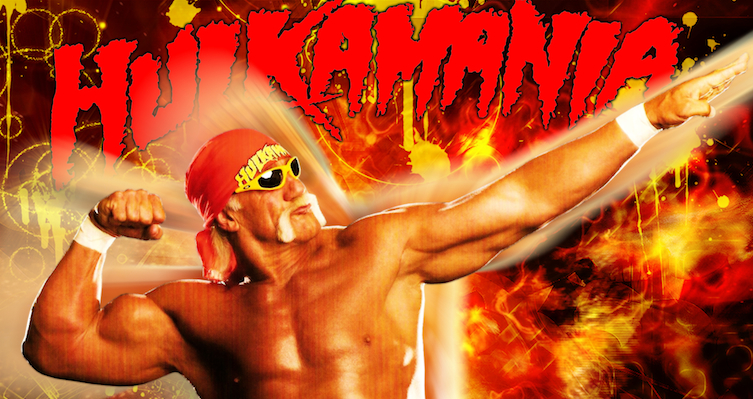 I don't know why TNA thought that a good way to promote their UK tour would be to have Sick Chirpse favourite Hulk Hogan do a spot on Loose Women (I mean geez, Sick Chirpse already posted a competition about it), but it happened today. Yeah, that's right, Hulk Hogan was on Loose Women. Why?
I don't know – why promote wrestling to a predominantly female audience? Are they actually going to like it? Is wrestling aimed at women now? Like I'm all for equal rights (kinda) but are women really going to tune into TNA because of a Hulk Hogan interview they saw on Loose Women? Would they tune in because they think he's is a thoroughly nice dude from the interview? Or are they more likely to tune in because of Hulk Hogan's guns? Probably neither, considering he's a gross looking 58 year old with saggy tits now. Although he was kind of cool in the interview, considering the whole concept was pretty retarded.
In all honesty, it was kind of hilarious to see Hulk Hogan up against the Loose Women, although it was also kinda lame and you were thinking 'Why the hell is Hulk Hogan on Loose Women?' the whole time. It's clear that the women don't really know anything about wrestling too which draws attention to my previous point of debating the logic of having Hulk Hogan appear on a show like that. I guess that was part of the fun of the whole thing though right? To be fair to him Hulk Hogan answered all the questions with a degree of humility and charm, even when they were completely stupid.
Here's a selection of some of the best questions posed to Hulk Hogan:
'So is it all pre-determined?'
'What happens if someone deviates from the script?'
'Why do you smell so good?'
'Do you wrestle a lot?'
'Wrestling is a new thing for television over here isn't it? Is that why Hulk Hogan is over here, to try and increase TV ratings?'
'Is Hulk Hogan always trying to reinvent himself?'
'Is wrestling suitable for my ten year old son?'
Here's the full interview of Hulk Hogan on Loose Women below:
[yframe url='http://www.youtube.com/watch?v=SUzcXptiYzc']