Streetwear giants HUF have unveiled their latest premium collection in the form of the 'Fuck It' range, which tastefully rips the piss out of the majority of high end fashion brands.
Featured Image VIA
Where many designers would include their logo on pieces like those found in the collection in understated gold lettering, HUF have instead decided to write 'Fuck It' in this style on each of the items, indicating that they truly couldn't care less about this pompous approach. Innovative.
The nine piece collection includes the following items: premium leather duffle bag, a backpack, a snapback hat, a zip wallet, a key chain, a lighter case, a waist pack and a brand new sneaker called the Fuck It 86. It's rounded off by a black matte version of the HUF Vacuum Cup pleasure toy. If you're unfamiliar with just what a Vacuum Cup does, then just use your imagination for a second and think about what's written on it  – it's not exactly hard to figure out.
Here's a closer look at the sneakers, which are 100 percent full-grain leather and pig nubuck with a 100 percent leather interior and debased gold foil branding. Naughty: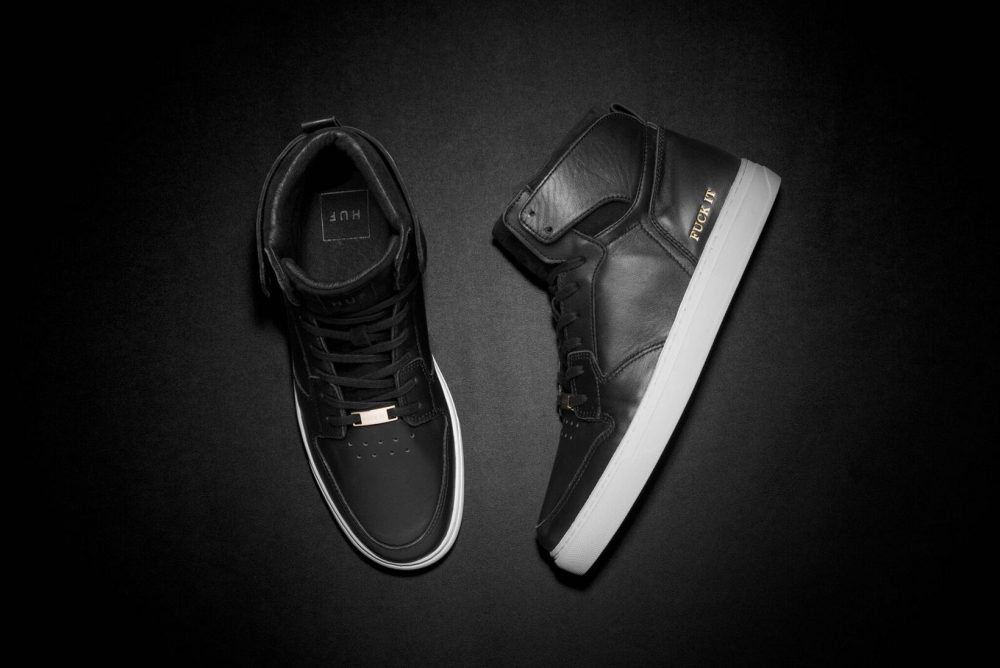 The items in the collection retail at anywhere between $12 and $800 and is currently available at either of the streetwear brand's LA or NY stores or online if you're not lucky enough to be anywhere near those two cities at this time of year. That Vacuum Cup might make the perfect late Christmas gift for someone – just saying.
For more sex toys, here are ten really disturbing ones that will freak you out. Just gonna stick with the Vacuum Cup myself.