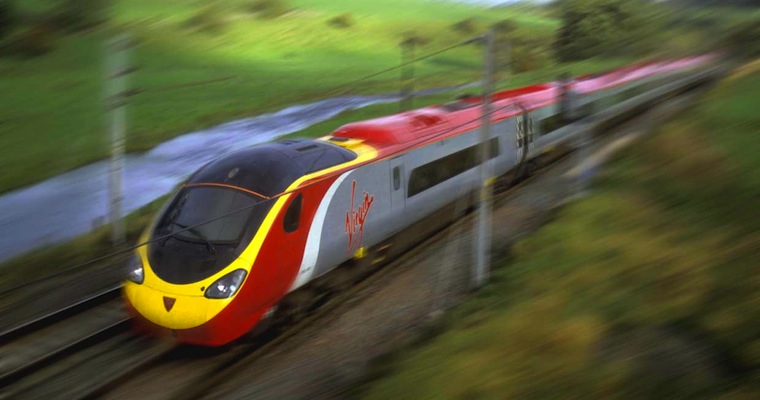 If you're like us you hate paying the outrageous amount for your train ticket when you travel cross country these days. We caught the train from Manchester to London this weekend and it was £77. £77!! That's an obscene amount. If I wasn't traumatised from a past journey on the Megabus I would most definitely boycott Virgin Trains and travel by Megabus exclusively as it only costs about £2.50 to get from anywhere to anywhere. The reason I can't ever step foot on a Megabus again is because I once had to travel back to Manchester from London on the Megabus on a Saturday morning after a big heavy night at Fabric. It was a 5 hour journey and I was honestly hoping that a suicide bomber would blow up the bus and put me out of my misery, horrendous is an understatement. So these days I'm stuck getting the train and it chips away at my delicate soul every time I have to enter my pin number and complete the transaction for £77 I don't have. Luckily for you and me, there's now a proven ingenious way of travelling anywhere in the country for completely free.
☛ Read Next: Badasses You Should Really Know About: Ben Underwood
This method has been tested out in Poland and as you will see in the video below, will most definitely work on any train in the world. Yes, admittedly it may not be the most luxurious way of travelling, but you'll be saving yourself a small fortune every time you use this cheeky trick and those seventy seven pounds will soon add up meaning you will have way more money to get trashed with. Win.
☛ Watch Next: Twilight Actor Gets Wasted And Urinates In The Middle Of LAX Airport
About half way through the video an old woman jumps up and says something into the camera, which left me baffled as I really wanted to know what it was she says. The video provides subtitles but unfortunately they're in Polish, and I can't speak Polish. Luckily though, my Polish friend has had a watch and says that the woman is telling the camera person not to draw too much attention to the free riding guy – what an awesome old lady.
☛ Check This Out Next: Drunk Guy Got So Drunk On Flight That He Was Taped To His Chair
Do you have any other ways of scheming a free ride on public transport? Let us know in the comments as we're sure everyone would love to know any tricks of the trade.
[yframe url='http://www.youtube.com/watch?v=OU1aIzU9D8k']