A man who visited the seaside with his family has had his life turned upside down after a stranger's photo of him was shared online and went viral.
Ali Bronson says his trip to Skegness beach has ruined his life – after he was falsely accused of being a paedophile.
26-year-old Ali, from Coventry, spoke to police and has had the image removed from the internet, but not before he'd received plenty of abuse.
Ali explains:
It was a kid's day out, there was around 17 of us – my sisters and cousins.

Part way through the day, my cousin, uncle and I went for a cigarette because we didn't want to smoke in front of the children.

We had one, looked out to sea and walked back – we were there for 10 minutes.

We came back and the next day my friend sent me a screen shot, it had something like 20,000 views – and I'm thinking what is going on.
Ali didn't realise how bad the situation was until he scrolled down and looked at the comments.
He says, quite rightly:
It is not nice being called a paedophile.

It is affecting my life really badly, I do not want to leave the house.

I'm just sitting at home, I cannot run my business – I do not want to show my face there.

I need to get back out there, I have to clear my name.

There is no evidence – I could do the same, I could just go to the seaside and take a picture and ruin someone's life.

If the poster was intimidated I would have spoken to her, she could have just asked me.
Ali plans to take legal action.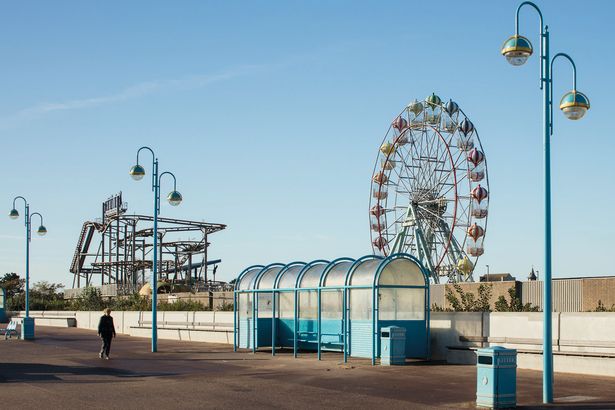 Some people just have the worst luck eh? One minute you're enjoying a family day out, soaking up the rays and smoking a cigarette with your uncle and cousin, and the next you're being falsely accused of paedophilia and going viral on the internet thanks to some paranoid stranger who took a photo of you. Just the type of thing that'll completely cock up your weekend.
Here's hoping Ali can get this all sorted quick time. For a collection we put together of 16 disturbing photos with terrifying back stories, click HERE.