33 year old homeless man Chris Parker was thrust into the limelight last year following the bombings on Ariana Grande's Manchester show in May last year, as he recounted how he rushed to help the injured after he heard their screams after the bomb had gone off.
Images
VIA
Whilst he received international recognition for his actions and £52,000 in public donations, it unfortunately seems that he wasn't as deserving of this praise we initially thought because today he's pleaded guilty to stealing a purse and mobile phone from two of the victims of the bombing as they lay dying. Chris was supposed to appear in court yesterday to face these charges but failed to show up, and was found hiding in the loft of a house in Halifax, where he was subsequently arrested and brought in today.
Once appearing in court he plead guilty to stealing the purse of Pauline Healey as her 14 year old granddaughter Sorrell Leczkowski was dying on the floor nearby, as well as the mobile phone of a teenage girl who can't be named for legal reasons. He used a debit card from the purse at a McDonald's hours later and is also alleged to have tried to steal a bag and a coat from another victim.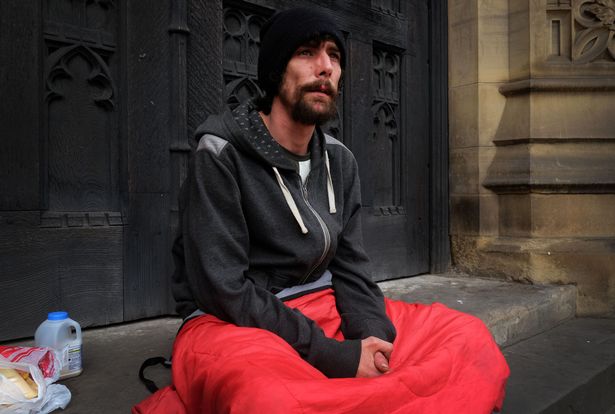 There's no news on the sentencing yet and although this doesn't mean that his story about helping the victims of the massacre is completely fabricated – a judge said that there was evidence he provided 'limited assistance' – I think that we can all agree that stealing from the dead and dying is a fairly despicable crime. However, again you have to realise that he was homeless and living on the streets and that will make you do completely desperate things – it's a situation that I hope I never find myself in and hope nobody reading this ever finds themselves in either – and this is exactly the course of action that Chris took.
It sounds as if that by admitting his guilt he knows that what he did was wrong and hopefully he'll face the consequences, accept them and do something to try and prove to the entire world that he really is apologetic over his actions. The whole incident does kind of strike me as a bit glamourised due to his status – I doubt police would have gone and searched for someone who didn't turn up at court on a routine theft charge – but I suppose when you take the glory for something you don't really deserve and earn £52,000 from a public appeal to help you get back on your feet, this is the situation that you now find yourself in.
We'll just have to see what happens to him but the fact is that Parker lied and stole and had a whole bunch of opportunities to come clean about it but didn't until he found himself in court. You can't deny that, but I do hope he uses the money for some kind of good and manages to turn this all around. You never know.
For more of the same (and much more terrible to be fair), here's a woman lying about getting raped for sympathy. Absolute worst.