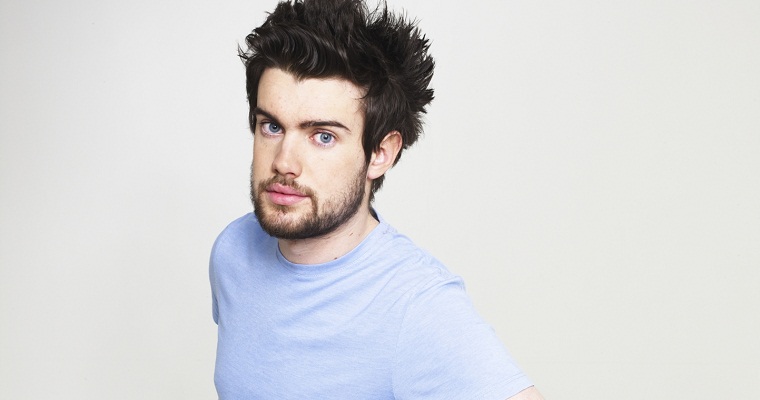 Ever wondered where lies your 'inner dolphin', or how far someone would go if they were being interviewed to be – wait for it – the next Prince of Wales? One man went on tour to find these answers – none other than Jack Whitehall.  For one so young, Whitehall is fast proving himself to be a chameleon of modern comedy. Following his success as likeable toff J.P in Fresh Meat, last night Channel 4 aired the first episode of his new series, Hit the Road Jack, which promised stand-up, pranks, chats and music. That's an ambitious bill for a thirty minute slot – but he pulled it off.
Each week, Whitehall's tour takes him to a 'star region', where knowing not a soul, he appeals to the goodwill of the public for bed and board. He then immerses himself in regional tradition at the mercy of these obliging locals. This week, Whitehall visited Wales, where he stayed with the James family. He introduced himself in native Welsh, referring to himself as a little girl, and proving that the classic language blunder never gets old. Speaking of old, he then auditioned for a Male Voice Choir with a combined age of about 3000. After rehearsals even the pub wasn't safe, and seeming a bit sick of singing and shit company, Whitehall turned in for the night. Aw. Hope next week's hosts are more fun, Jack.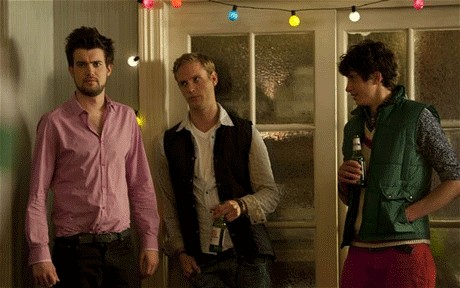 These antics, including a cameo in Pobol y Cwm and some sick cranks were replayed to a live studio audience in Wales, where Whitehall treated them to some of his stand-up gold. He soon found his rhythm for engaging between the crowd and the camera, but it seemed he hadn't quite mastered his equilibrium yet. The studio audience were then graced with serene Welsh legend, Gavin and Stacey star Ruth Jones. I had to cringe when they started telling Welsh jokes, more to each other than to the audience. Welsh jokes in Wales? I think that's a no-brainer.  Jack, you have a nice face, and probably some excellent vital organs – never tell Scottish jokes in Glasgow. Even if they ask for them. It's a trap.
The end of the show offered live music to which Whitehall bumped and ground and strutted some rude stuff (in a suit) on a podium with two dancers. I'm still not sure if that bit was meant to be funny…but it was.
The next episode of Hit the Road Jack will be aired next Tuesday at 10.30pm on Channel 4. You can also catch it on 4od. Here's a taste of more to come.
[yframe url='http://www.youtube.com/watch?v=c7poUc-2fZo']