Unless you're super famous or a professional voice actor, the chances of you guest starring in Matt Groening's most popular TV series ranges from absolutely impossible to very slim. When dressing as The Simpsons is far too creepy, there must be another way to show your appreciation for the world's most loved cartoon family.
FEATURED IMAGE VIA
Luckily for superfans, UK based illustrator Ms Wearer is now welcoming personalised commissions where you can be drawn in the style of The Simpsons. For the reasonable price of £45, you too can see what you'd look like as part of the hilarious American cartoon. Couples, families, pets and self portraits are all accepted.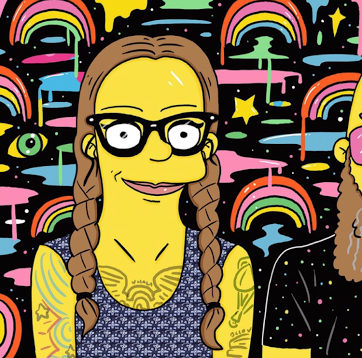 As well as some fabulous personalised sketches, the talented designer has a wealth of other gems in her portfolio. My own personal favourite is this sold out psychedelic portrait of Milhouse with rainbows dripping out from his mouth but the brilliant Ms Wearer has some fantastically trippy original drawings too. We love it.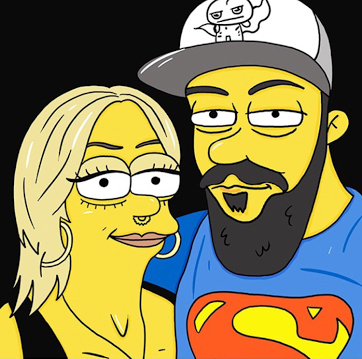 Supporting your local creatives is crucial in an age where corporate giants profit from ripping off independent artists. If in doubt, it's probably best to buy prints, pins and patches directly from the source.