The Harvey Weinstein allegations were one of the most memorable moments of 2017 for all the wrong reasons, as over 80 women came forward to accuse him of rape and sexual misconduct including many A list Hollywood stars like Uma Thurman, Cate Blanchett and Rose McGowan.
Featured Image VIA
One woman who remained silent throughout all this was Weinstein's wife at the time Georgina Chapman. Although it was reported that she left Weinstein with their two children India and Dashiell, she have never spoken publicly about how she felt about everything until a profile that was just published in Vogue.
Here's what she had to say about it:
I was so humiliated and so broken that I didn't think it was respectful to go out.

I thought, "Who am I to be parading around with all of this going on?" It's still so very, very raw.

I was walking up the stairs the other day and I stopped; it was like all the air had been punched out of my lungs.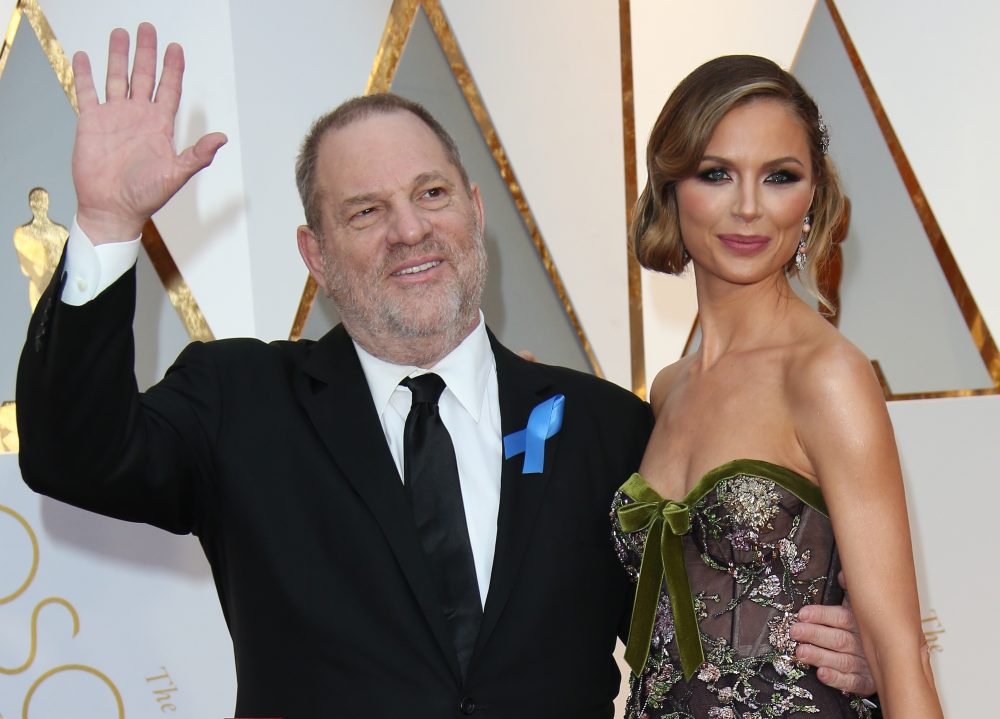 I have moments of rage, I have moments of confusion, I have moments of disbelief! And I have moments when I just cry for my children. What are their lives going to be? 'What are people going to say to them? It's like, they love their dad. They love him.'

I don't want to be viewed as a victim because I don't think I am. I am a woman in a shit situation, but it's not unique.
I mean I feel like it is kinda unique as nobody in history in such a position of power has ever been accused of what Weinstein has been accused of – at least I don't think so? – and interestingly he doesn't seem to have had any charges pressed against him considering the overwhelming amount of testimony, but I get what she's saying in that she's a woman who's been screwed around by her husband. That happens all the time unfortunately and I think that everything else she said I've probably gotta say I was expecting as well.
Although do you really think she had no idea that any of this was going on? Seems like most of Hollywood had some inkling about his behaviour and that of other creeps in the movie industry. Either way you gotta feel for her being stuck in the situation she is now.
For more of people's opinions and experiences with Weinstein, click here. There's a lot to get through.