Harvey Weinstein rocked up to sentencing today after being found guilty of two counts of rape and sexual assault with his lawyers arguing for a low sentence of five years, asking the judge to consider how his public name has been tarnished and the abuse that he has had to face since he was named as pretty much the target of the #MeToo movement.
Featured Image VIA
This isn't what happened at all though as the disgraced producer was handed a 23 year sentence by Judge James Burke – the maximum sentence was twenty nine years and the minimum was the five that Weinstein's lawyers had asked for. He appeared in court on Wednesday in a wheelchair, clearly designed to pull on the heartstrings of Judge Burke, but to no avail as the punishment meted out to Weinstein pretty much guarantees that the 67 year old will spend the rest of his life behind bars.
Weinstein said the following before he was sentenced:
I really feel remorse for this situation. I feel it deeply in my heart.

I will spend my time really caring and really trying to be a better person.

I'm not going to say that these aren't great people.

I've had wonderful times with these people.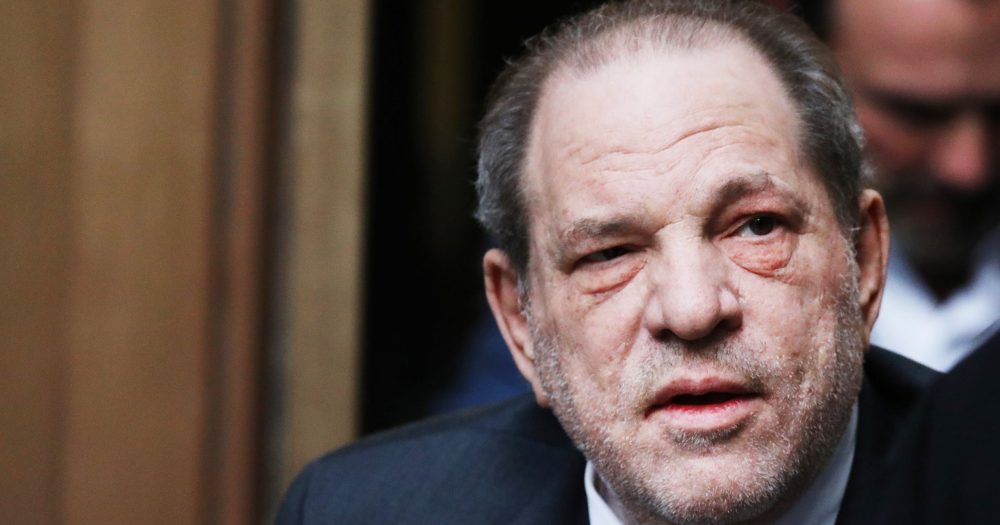 Er what? It doesn't really sound like Weinstein understands what's going on judging by that statement and that's probably even more reason to give him almost the maximum sentence that is available. Ain't nobody listening any more Harvey, sorry.
You can't really argue that this isn't a great result and will hopefully usher in a new era of discriminatory and disgusting practices in the workplace that should lead to a safer and – for lack of a more appropriate word – 'better' version of Hollywood. There were many people out there, myself included, who thought that Weinstein would probably get off with a slap on the wrist for all his horrendous actions over the years but this sentence is a clear indicator that he hasn't.
We can only trust that others will be held to both past and future indiscretions as a result of this verdict. It could be a true milestone.
For more of the same, check out R. Kelly's ex girlfriend saying the the forced her to eat her own shit. Hopefully that bastard is next.