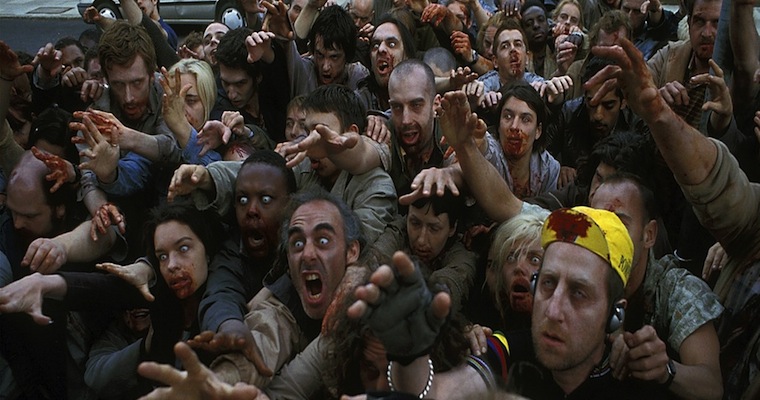 We all know not to take everything we read online seriously. Which is why, it's a little unnerving that security firm HALO corp have obviously got a bit carried away with one particular internet trend. A few days ago, they announced that around 1,000 military personnel, medical experts, federal workers and police officials will receive exclusive training in combating a zombie apocalypse.
Those on the course will learn how to deal with a worldwide pandemic, where zombies will roam the summit grounds in San Diego, California. They'll be erratic and violent although it's unlikely they'll be snacking on those participating in the scenario.
☛ More: Real life face eating zombies!
Apparently, a zombie-like virus outbreak is a legitimate training scenario. For those of you who are into your reptilian conspiracy theories, you may also be interested in learning that the Military Times, who reported information about the programme, has made a statement to The Huffington Post underlining the non-existence of 'zombies'. That's despite training for a zombie-esque contagion.
[yframe url='http://www.youtube.com/watch?v=nhfkYQ9UfiM&']
According to reports, even the the U.S. Centers for Disease Control and Prevention are ready for a Day of the Dead reenactment. Like the Military Times, the CDC has also made a statement discounting the ability of the deceased raising to feast on human flesh.
Although, some have theorized that what they're really training for is the 'epidemic' which was vastly blown out of proportion by the media. A few people who decided to buy bath salts online, which resulted in turning them into nutcases with a fetish for snacking on people's faces.
Both bodies have tried to underline that the programme is a guise to prepare the public for real disasters. A little strange, as surely they should be training at combating situations which could potentially happen, instead of dropping a load of important individuals into a horror movie set.
☛ More: Bath Salts 101