A designer named Melissa Coulter has created what might just be the most terrifying Halloween mask we've ever encountered here at Sick Chirpse – a 'fully functioning' vagina mask. Not that regular vaginas are terrifying, but this one looks like it's been modelled on the devil's wife. That ain't normal.
Images VIA
The handmade silicone creation stretches across the face and replicates a woman's genitals, which cover the nose and mouth. Not really sure how you're supposed to see in that thing, but who cares about sight when you're trying to fuck people up at a Halloween party.
If you want to get your hands on one of these things you can buy one HERE. Although be warned – it will set you back nearly £350.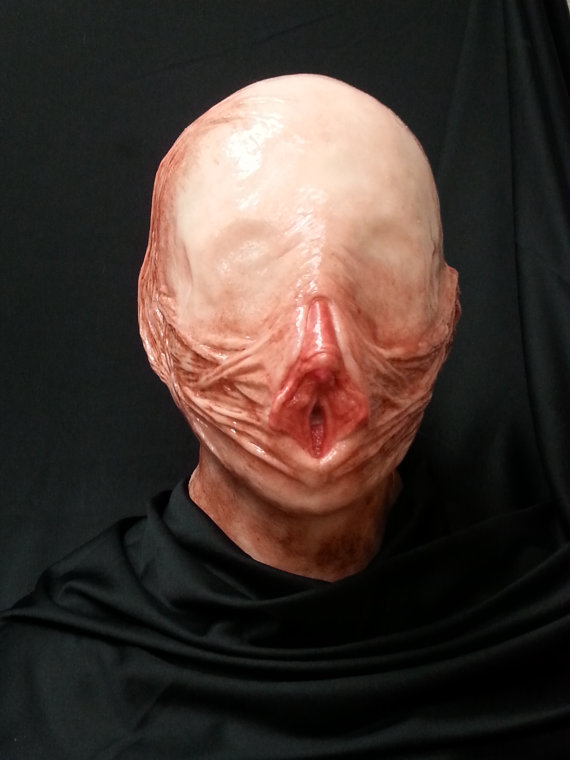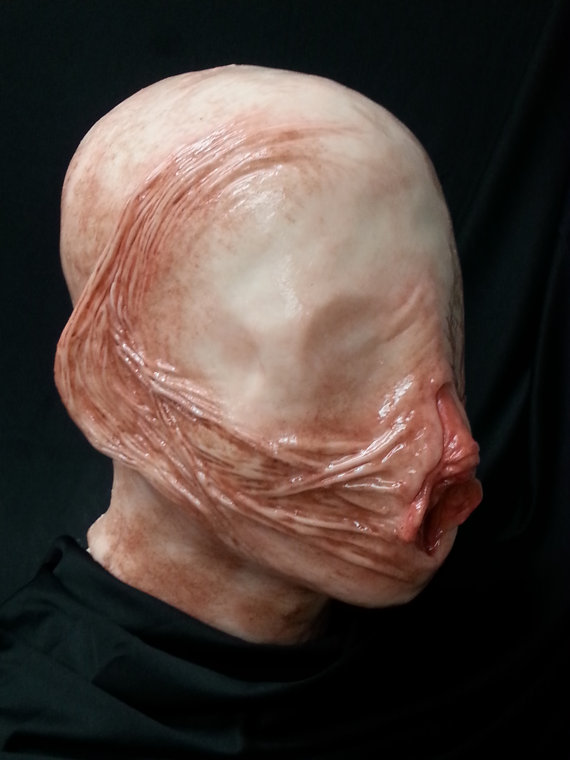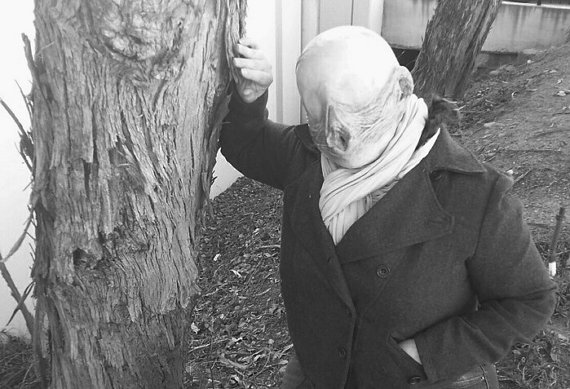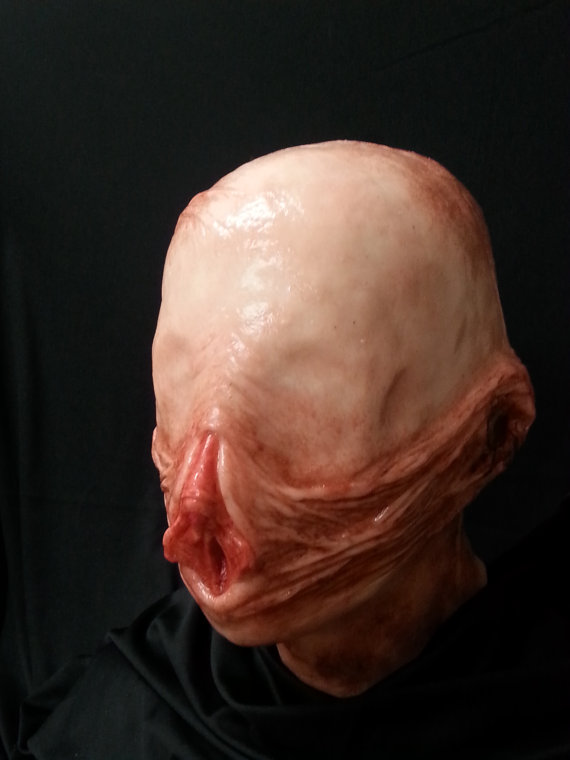 Looks like there are some happy customers to the vagina mask already. One person wrote:
Appearance was just as described. Material thickness was greater than I expected, which limits the stretch and movement somewhat for someone with a larger head.
While another stated:
Mask is even better than I thought. It does not cover just face but whole head, neck and part of torso.

Definitely scariest mask I have ever seen – eerie grin, the detailed work of spikes and horns. The material also seems very durable – thick latex, fits really good, comfortable.
Sounds like this mask is a high quality product. Hopefully the creator brings out a cock and balls one too and then couples can do a 'disgusting genitalia' theme. Probably best to make it a 'no photos allowed' party if you're going to do that though.
To watch a guy scare the shit out of his cat (which coincidentally kind of looks like this mask) with a werewolf mask, click HERE.