A high school teacher over in Kentucky who admitted having sex with a 17-year-old student 8 TIMES on school grounds is claiming that the charges against her are unconstitutional.
Featured Image VIA
Haley Reed, 38, was a choir director at Oldham County High School. The married teacher confessed to shagging the student several times between April – June 2018.
She was charged with multiple accounts of third-degree rape, third-degree sodomy and first-degree unlawful transaction with a minor and released on $25,000 bond.
However in a new court filing obtained by WKLY-TV, Reed's lawyer says the unnamed student was old enough to consent to a sexual relationship and Reed's right to have sex with a student on school property is being violated under Kentucky's constitution.
Reed's attorney, Greg Simms, says that a teenager between the ages of 16 and 18 can consent to having sexual contact under a specific Kentucky statute. But a different Kentucky statute — the one under which Reed was charged — says that it's rape in the third degree for a person in a position of authority or special trust has sex with someone under 18.
Which means these two statutes kinda conflict with each other, which leaves us in a tricky situation where I guess it comes down to the judge and jury. The trial is scheduled to begin in November.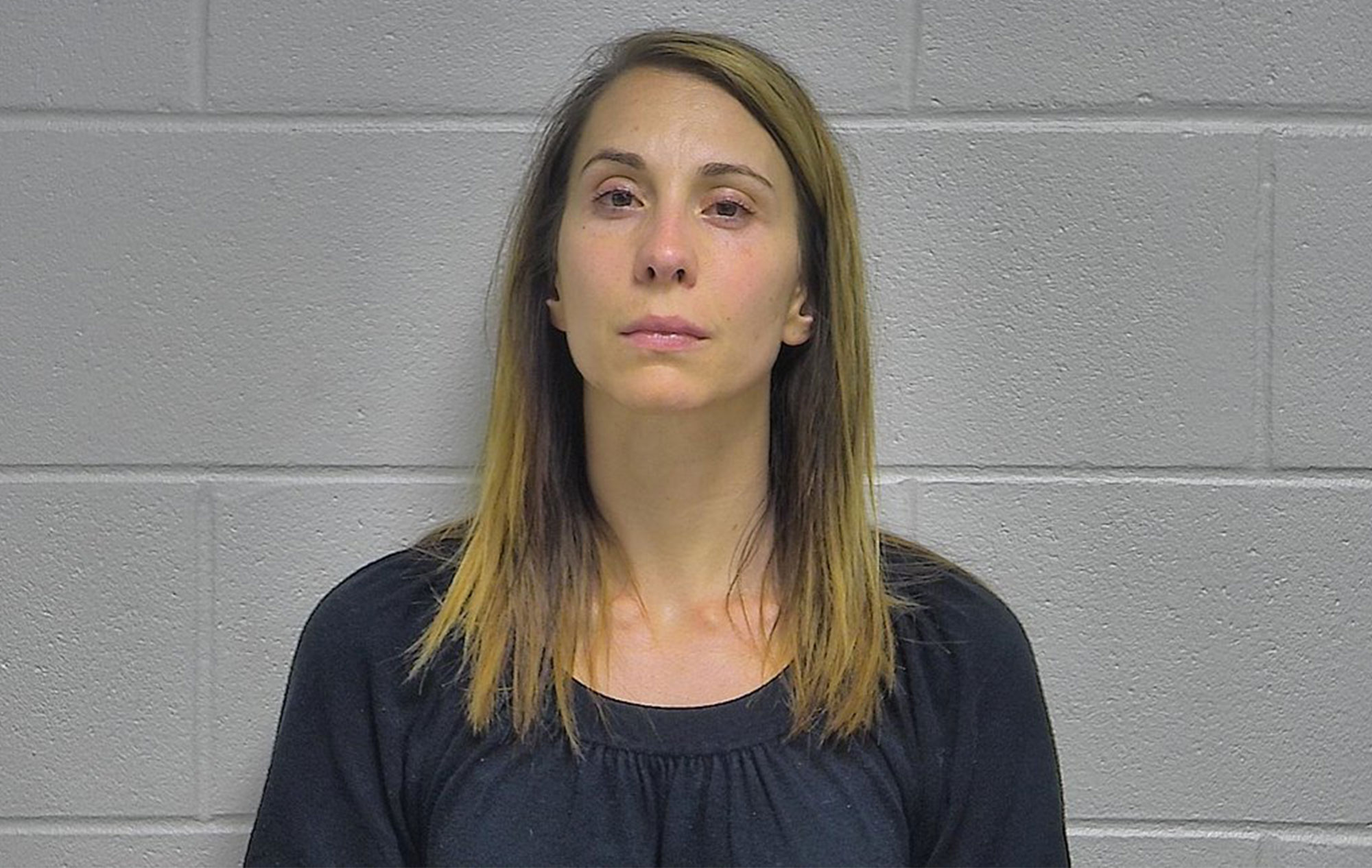 This is one of the wilder sex scandal stories we've featured just down to the fact that one of the charges was third degree sodomy, which means there was definitely some butt play going down between Reed and her 17-year-old student. Sounds like there was some real kinky no-holds-barred action taking place over the 8 times they had sex.
No doubt in my mind that this 17-year-old student had the time of his life shagging his teacher and consented very clearly to her advances. He'll probably be wanking to the memories well into his adult life. But does that make it OK? Obviously we know the answer if the sexes were reversed, and if Reed is found guilty she's looking at 30+ years in jail.
She'll be gutted she wasn't tried in Greece I bet – 'The Beast of Kavos' was released just 9 years into his sentence after raping several British tourists.