Last week, the footage of a guy throwing a milkshake at Tommy Robinson went super viral after it was filmed during an argument in Warrington, but the man who threw the milkshake has revealed that it hasn't all been fun and games since then and that he's actually been receiving death threats since then.
Featured Image VIA
Danyaal Mahmud was speaking to The Guardian when he revealed this information, stating the following:
I'm a low-key person, I didn't anticipate this publicity and I don't want it – I'm getting death threats on social media and I am worried about me and my family being targeted.

I'd be willing to bury the hatchet with Tommy. I guess we could shake on it.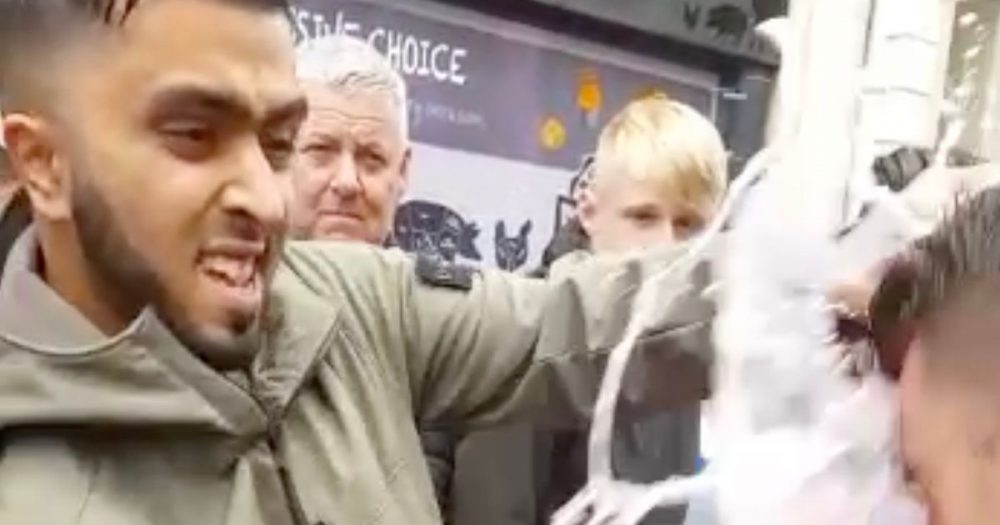 Lol it doesn't sound like he's that adverse to publicity if he's dropping one liners like that in major interviews because he obviously knows that saying something like that is just going to kick off again, but I've gotta give him credit because that really is funny. Likely to reign in even more death threats because of it though so not sure if it was the best move on his part if he's legitimately concerned about his and his family's safety though.
Also on a personal note, I'm also disappointed that people aren't throwing milkshakes at Tommy Robinson every day because it's a completely sick meme. Someone out there has to keep it going right?
For more of the same, check out this McDonald's customer who was served the most revolting looking milkshake of all time. Disgusting.