On September 15th of this year, the dude you can see above thought it would be a bright idea to steal a double decker bus from the Farnborough Depot in Orpington and drive it to Croydon, which is roughly a 7 mile journey.
It's unclear why the suspect (or anyone for that matter) wanted to go to Croydon and thought the best way to get there was via stealing a but, as you do. The police are involved now and are appealing for anyone who knows the suspect or saw what went down that day to get in contact with them.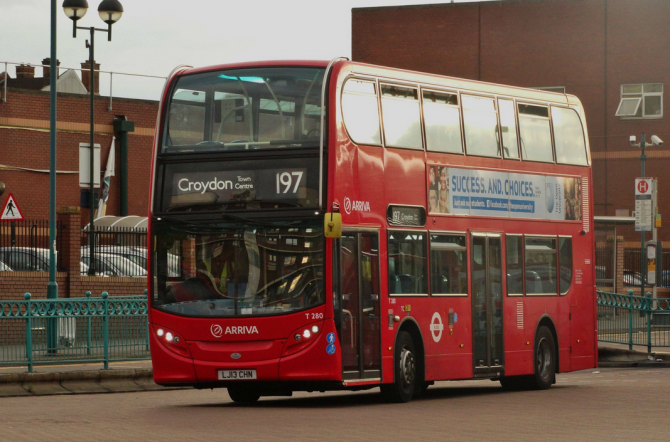 Here's their official statement on the matter:
On Saturday 15 September at around 09:15hrs, a man entered the Farnborough Hill bus depot in Orpington and drove off in a double-decker bus.

The man then drove the bus through Farnborough Village, along Farnborough Common, and turned into Croydon Road. He continued into Glebe Way, Wickham Court Road, Wickham Road, Bridle Road, Broom Road, and into Shrublands Avenue in Shirley. The man then parked at a bus stop and walked off.

Around £500 of damage was caused to the bus during the journey, after it scraped along a wall.

Anyone with any information should contact PC Paul Bridgland at Bromley's Safer Transport Team on 200 8284 8714 or Crimestoppers anonymously on 0800 555111.
At least there was only damage to the bus and not anyone else, like when this dude got kicked out of the top window of a double decker bus.