I think it's safe to assume that a man pulling a face like that during his mugshot has got to have a few lost connections up there.
Images VIA 
63-year-old Noel E. Dawson Jr., Ohio, allegedly tried to attack his family members with a hatchet. It's all starting to make sense now. According to Toledo Blade:
Mr. Dawson is accused of chasing a family member Sunday with a hatchet. Prosecutors allege he swung the hatchet at the man, but struck his truck instead — leaving a large dent in the hood, according to a complaint filed in Toledo Municipal Court.

When Mr. Dawson was arrested, he refused to give the officer any of his information and rather just shouted obscenities, court records show.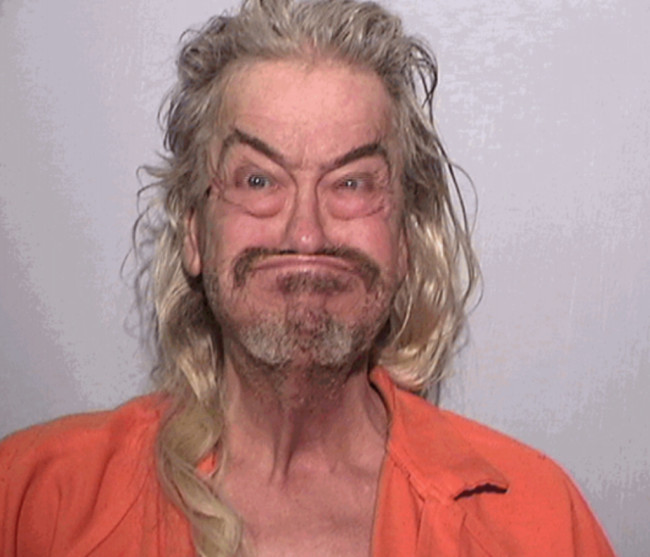 Noel was charged with domestic violence and assault, criminal damaging and failure to disclose personal information when he was arrested last week. Although he pleaded not guilty, Toledo Municipal Judge Robert Christiansen has set his bond at $50,000.
I just feel bad for the family member. He might not have suffered any physical damage – but seeing that face running towards him with a sharp weapon is an image that is going to feature in his nightmares for years to come.
For the most messed up mug shot of 2016, click HERE.