I thought that we had heard the last of Alex from Glastonbury last week when it turned out that the viral sensation was being offered a record deal based on his ability to memorise a couple of verses in a rap song, but it turns out that his legend is going to live on for at least a couple more days.
Images VIA
That's because the news is in that Alex's infamy has reached even further than we previously thought, as one man named Liam Humphreys was forced to dress up as the icon for his stag do in Benidorm. Explaining the decision, Liam told Lad Bible the following: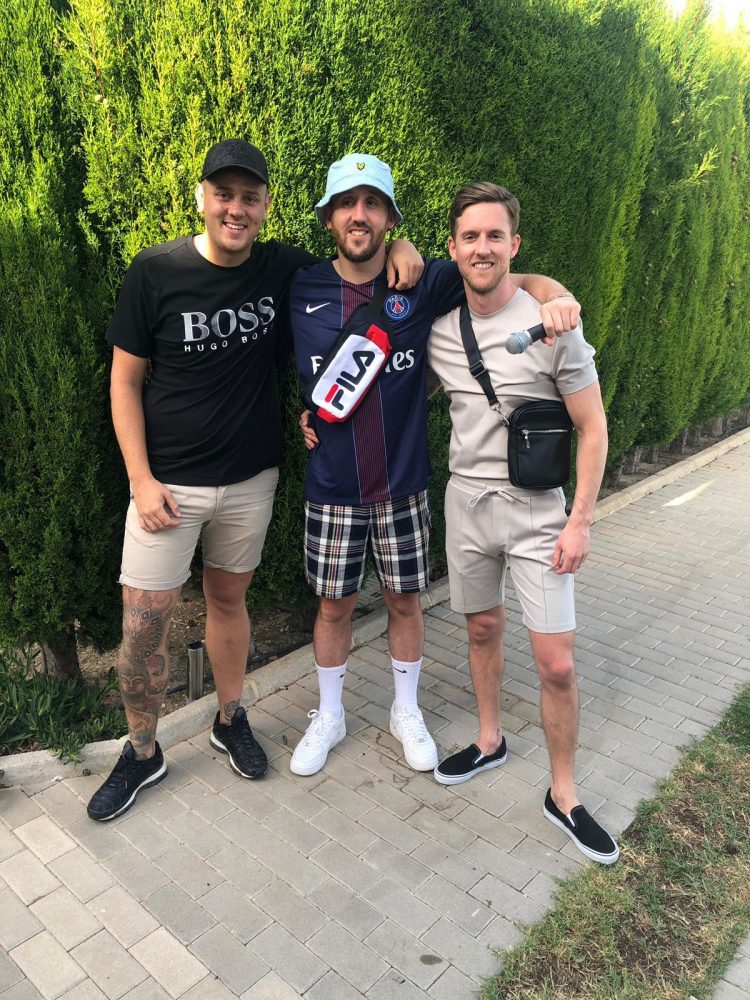 The Alex outfit completely took me by surprise considering it only happened last weekend. Very, very good effort and it got a good reception from everyone.

Unfortunately I hadn't nailed down the lyrics like the real Alex so I was a bit out my depth with that side of things.

The stag do on a whole was amazing, my best men John and Harry absolutely smashed it, never easy when it's a group of 25. I'd like to think I took everything they threw at me pretty well, the only exception was the dirty pint they chucked my way.
Ha ha – gotta watch out for that dirty pint there Liam lad.
In all honesty though these guys do sound like the absolute worst when it comes down to it. Not only are they having the stag do in one of the tackiest and chaviest places on the planet in Benidorm, they're also making the stag dress himself up as the most viral video of the past two weeks in Alex from Glastonbury. And don't forget the dirty pint!
Sounds like the most stereotypical Brits abroad stag do ever. Just get in the bin lads, seriously.
For more of the same, check out the most epic stag do prank in history. Not joking here on this one.