There's not much better out there after a hard day at work than coming home to a plate full of chicken nuggets, so I can kinda sympathise with the guy in this story who beat up a McDonald's manager after his nuggets weren't cooked properly when they were served up to him.
Featured Image VIA 
34 year old Karl Harris was already on bail for beating up two other people when the incident went down in October at the Atherton branch of the popular fast food restaurant in Manchester. He attacked the manager and punched him several times in the face and ribs, before being escorted about by other members of staff and a female customer who tried to get involved too. Harris punched her in the face and pulled a COVID-screen into her, causing her face to get cut up as well.
He plead guilty to affray, three counts of assault and threatening to destroy property at the first opportunity. His lawyer tried to blame his behaviour on the fact that he had lost his father and his dog this year and was also an alcoholic and a drug user, but Judge Smith decided Harris would be imprisoned for sixteen months, delivering the following verdict: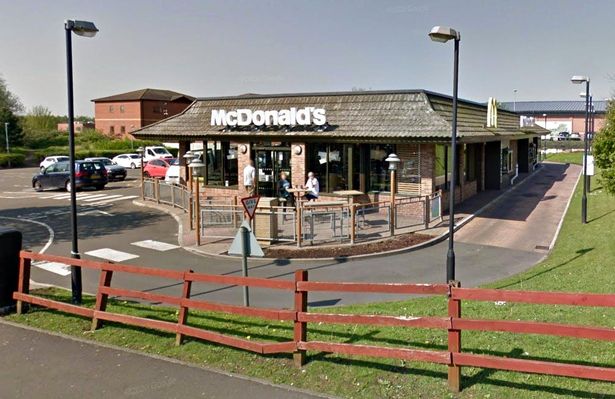 These were both appalling, unacceptable incidents and it's accepted that you were, in your words, 'out of your mind' on Diazepam and drink.

It's very good to hear that you are planning to make a fresh start when you are released from custody.
Yeah, I know I said that I could kind of sympathise with the guy at the start of the article, but there's really no excuses for going around and viciously assaulting a bunch of people because of it is there? Just order some more FFS, they'll probably be right there waiting for you anyway. Hope prison sorts Harris out because he sounds like a right wrong 'un.
For more of the same, check out this woman who used to eat 4000 chicken nuggets a year. She's lost a lot of weight since ditching that diet.