We're about to hit the worst part of the Coronavirus crisis, with hospitals expected to be overwhelmed in the next few weeks due to a lack of ventilators and just preparation in general from the government.
Featured Image VIA 
One of the biggest issues is that NHS workers and front-line staff and the fact that there aren't enough masks and visors going around to protect them from potentially contracting the virus whilst they go about their business and no way to order them in time either. Thankfully, members of the public are stepping up to assist with this and one of these is Dr Ivo Raitchev, who has set up the following Go Fund Me page to help with the costs of 3D printing a bunch of masks for the NHS.
Here's what he had to say: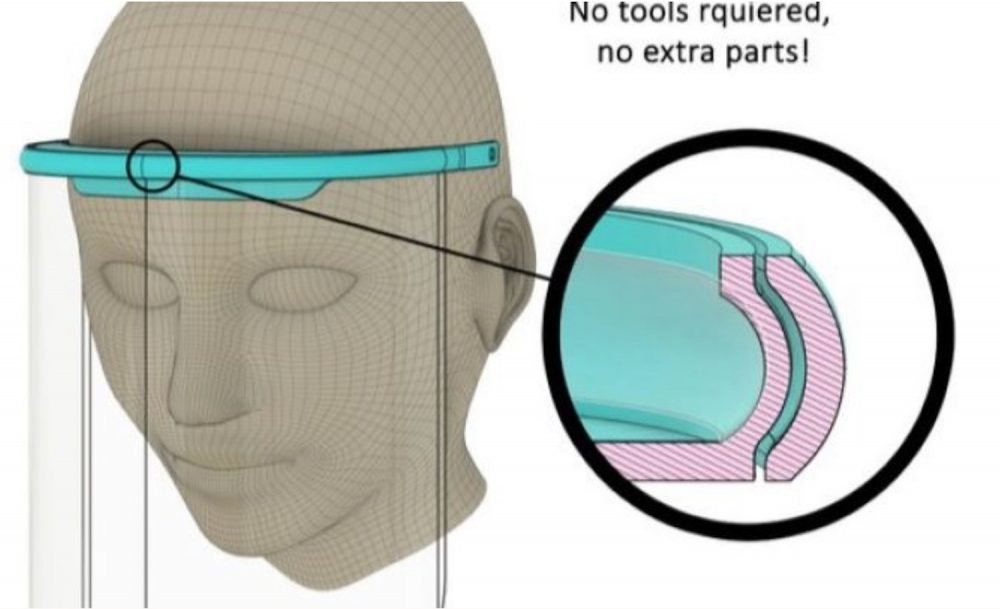 On the 13th of March while following the  developments in Italy and seeing the difficulties medical professionals and the healthcare system were having in dealing with the fallout from COVID 19, I felt a deep concern for what would come to the UK.
The following day I messaged on the International Dental Academy whatsapp group, reaching out to the wider community to join forces.

Utilising our experience and knowledge as well as bringing some of the brightest minds from around the UK and internationally into looking at the problems the Italian medics were facing, such as shortage of appropriate personal protective equipment (PPE) and other medical supplies.

Surely we could print resuable face masks, visors or other supplies that the healthcare system would struggle to supply in mass as the Italians were finding out?

Well fast forward 2 weeks and the response has been amazing… so many people have joined the cause and designed prototypes from masks, visors to valves and ventilator splitters.

My story however is a personal one, I have many medical colleagues and when speaking to one of my anaesthetic friends I was shocked to find out they had 30 visors left in Lewisham hospital where they were intubating 5 or 6 patients a day! With only 6 days supply of visors I had a sinking feeling in my stomach I had to do something….

This is where Ash from Byrnes dental lab showed his expert abilities in digital dentistry. I contacted him and sent him a sample of the visors asking if he could manufacture them? He quickly came back in a day and had Carbon design CE certified visors which he quickly 3D printed and sent out just in time to be used in Lewisham and East Surrey Hospitals.

He has kindly agreed to manufacture these at cost price to cover the materials utilised.
I therefore would like to make a plea and crowd fund his laboratory to continue production of these as well as his good friend  Steven Campbell of Nexus dental laboratory in this joint campaign.
If you want to help, then head over to the GoFundMe page to help out. You'll be saving lives.