If it isn't enough that it looks like Red Dead Redemption 2 is finally coming to our consoles in only a few months, fans of Rockstar Games are about to get even more excited with the rumours that GTA 6 could be following it next year as well.
Featured Image VIA
The news came via people playing the GTA 5 online multiplayer mode. A little box popped up in the bottom left of people's screens, indicating that the next instalment of the franchise would be arriving next year. Take a look and see what you think: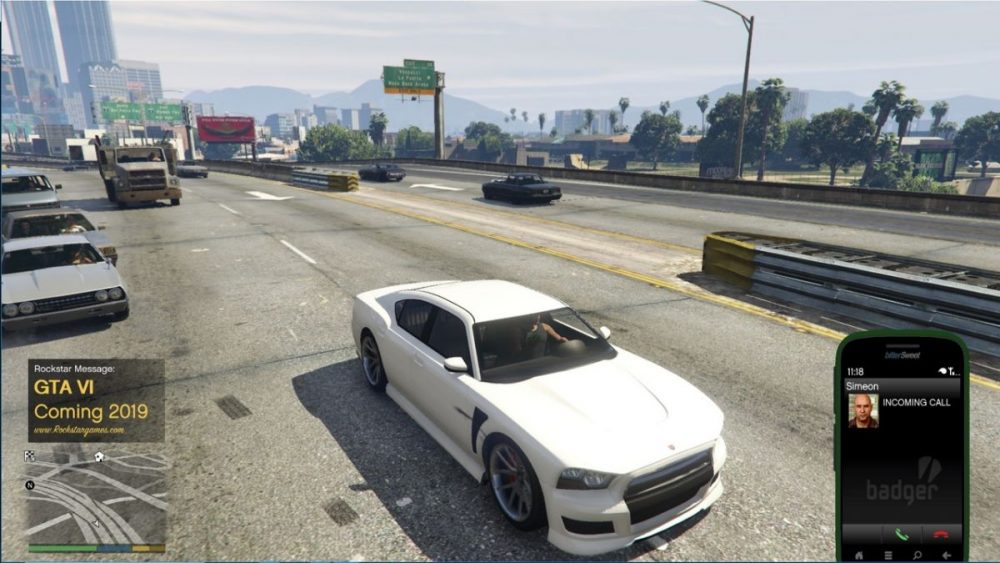 Seems pretty convincing eh? Unfortunately though it seems as though we've been played by some mischief makers again and it was the work of some clever hackers who wanted to troll everyone for no better reason than to make themselves laugh bastards.
At least that's the theory that's currently going around but I suppose we can hope that it'll be out next year. It seems fairly unrealistic though – Rockstar tends to release a game every five years and it seems highly unlikely that they would be able to work on this and Red Dead Redemption 2 at the same time and give each the proper attention it deserves.
There's also barely been any leaks or news about a new GTA game at all and even despite their best intentions, there's always some kind of info that manages to get out about their games well before the official announcements. Can take this one with a pinch of salt until we hear anything else, but keep believing – you never know what might happen.
For more of the same, check out the latest Red Dead Redemption 2 trailer – at least we know that's actually coming out sometime soon.