More and more high street shops are embracing the vegan revolution, so it's no surprising that Greggs would be working on options for our non carnivorous friends.
Featured Image VIA
There are already a couple of vegan options at Greggs but we all know what they want is an equivalent to the classic Greggs cuisine: the sausage roll. Apparently we're privy to this information because of a leak from an email involving a PETA representative and somebody from Greggs – here's what it said:
We're really excited about the launch of the Vegan Sausage Roll as we know you and our customers will be too.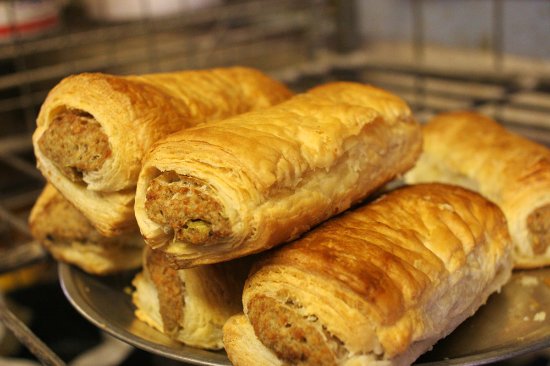 I mean that does sound pretty much 100% certain that they're introducing a vegan sausage roll to their menu, but I suppose we do have to question whether the 'leak' is legitimate. There's no reason why Greggs wouldn't be working on a vegan sausage roll though is there, so I'm inclined to think that we'll probably be seeing one on our shelves very, very soon.
Just gotta wait now to find out what the ingredients are and how good – or not – it's going to taste. You never really know with vegan food – it's either completely delicious or utterly disgusting and it could go either way at Greggs hey. Hoping for the latter.
For more Greggs vegan good, check out these burritos. Actually not that bad.