Grandparents Patricia and Martin Roth managed to fight off a man who broke into their apartment and tried to abduct their six-year-old granddaughter over in Lebanon, Indiana this week.
Featured Image VIA
Benjamin J Dillon, 37, was arrested and charged with burglary, intimidation and resisting arrest following the incident.
Dillon, who was drugged up out of his skull, kicked down the apartment door in the middle of the night and when confronted by the grandparents (who he woke upon entry), told them he was taking the child.
The 'shirtless and agitated' Dillon claimed the girl was his daughter and told the grandparents he believed she was being 'raped' so he had come to save her.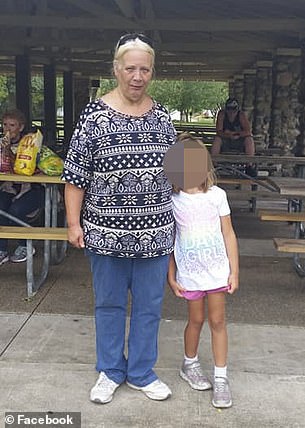 The grandparents rushed him and bundled him back out of the front door using some double team OAP moves, before police arrived and had to stun gun the guy 3 TIMES before he finally stopped trying to fight them outside the property.
Nan Patricia says:
I was sound asleep in my bedroom and this guy came kicking in and said, "You have my daughter."

I was nervous, very nervous. I was shaking so bad.

I don't understand why he picked our apartment, I'll never figure that one out.

I wouldn't want him walking back in my apartment again. He will regret it the next time.
I've got a feeling he already regrets it, Pat.
Funnily enough, Dillon spoke out in a phone interview from prison claiming it was all a big misunderstanding. Lol:
I was under the impression that maybe my daughter might be over there in that apartment complex.

I am truly sorry for coming to your apartment door, for waking you up.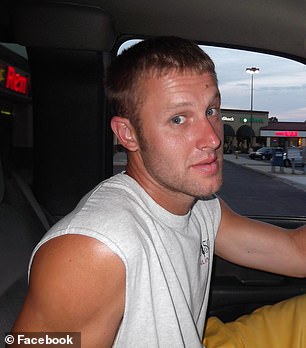 There are some grandparents you just don't mess with and looks like Benjamin J Dillon found that out the hard way. Even his drugged up junkie super strength was no match for the power of two grandparents protecting their grandchild. This guy is so lucky the police arrived to tase him 3 times when they did because I'm positive Patricia and Martin would have finished him off for good.
Big up the Roths for a very satisfying story. Reminds me of the 85-year-old who battered a burglar who had broken into his home to steal his model railway collection. You just don't mess with a man's model railway collection, as the burglar found out.