50-year-old Sharon Perkins from Coventry, West Midlands, is known for having the UK's largest breasts after she spent £10,000 on implants to get her to a size 32MM.
Images VIA
But now the grandma has announced that she would like to get her waist to the smallest in the UK too, in time for her wedding in September 2017. Inspired by Jessica Rabbit, the surgery addict hopes to get it down to 22 inches. Sounds painful.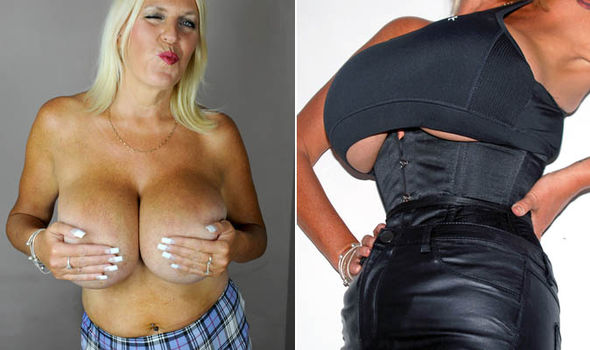 Despite looking like she's got two veiny beach balls sticking out from her disturbing body, she insists that her fiancé absolutely loves it. The part time glamour model added:
I love my big boobs more than anything and now I have the perfect tiny waist to go with them.

I love Jessica Rabbit's figure, who wouldn't want huge knockers and a small waist?

I wear my corset for 12 hours a day, it can be really painful at times but, as they say, no pain, no gain.

I want not only the biggest boobs in the UK, but I want the smallest waist to boob ratio too.

I can't believe the difference I've seen in three months, I've lost three stone too, the results have been amazing.

It is hard to move around and get comfortable but it's definitely been more than worth it, when I have my mind set on something I'm determined to make it happen.

I feel more confident now and definitely sexier, I love wearing clothes that flaunt off my new 24 inch waist.

Carl can easily wrap his hands around me now to feel his best friends, they definitely catch the public's attention too.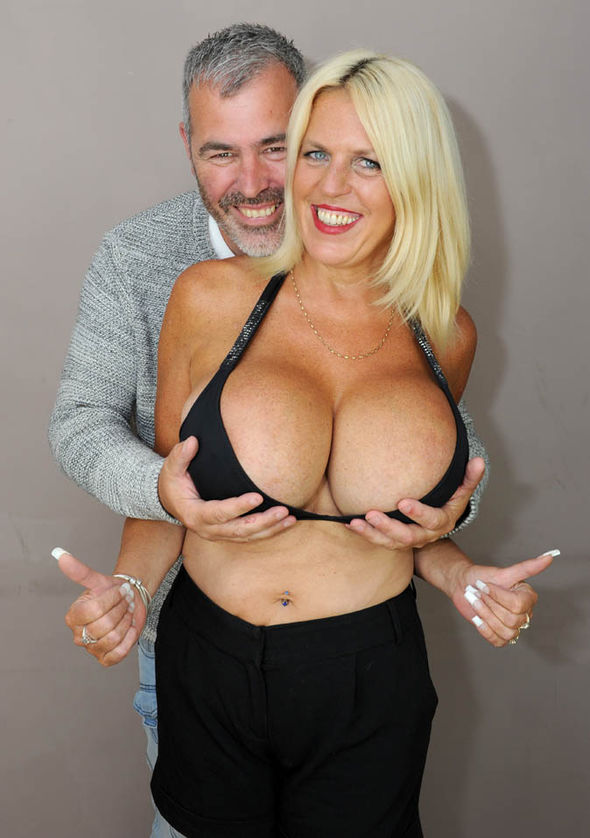 I can't wait to marry Carl next year, but I won't get married unless I've reached my goal – a 22 inch waist, so that my body looks the best possible for our big day.

When I had my implants I loved how they transformed my body, but now it's just not enough.

I'd like to double my chest size again and have a 22 inch waist.

Implants are a walk in the park compared to waist training, I have to be incredibly strict and determined to wear corsets for 12 hours every day.

I get asked a lot if my boobs make my back hurt or if they're heavy but I've not had any pain, I guess my body had adapted and got used to them.

The response I've had from strangers had been great, people often ask me to feel them and I don't mind at all and I always see people staring.

I can't wait to get even bigger boobs, I just need to find the surgeon to do it.
When you say "right" do you mean "corrupt"? That's verging on deformation. It can't be comfortable. Then again, she seems to be OK with suffering in the name of vanity. Each to their own and all that.
It does sound like she's got a bit of an addiction – a bit like this Kim Kardashian superfan who got so much surgery that he could no longer move his face.