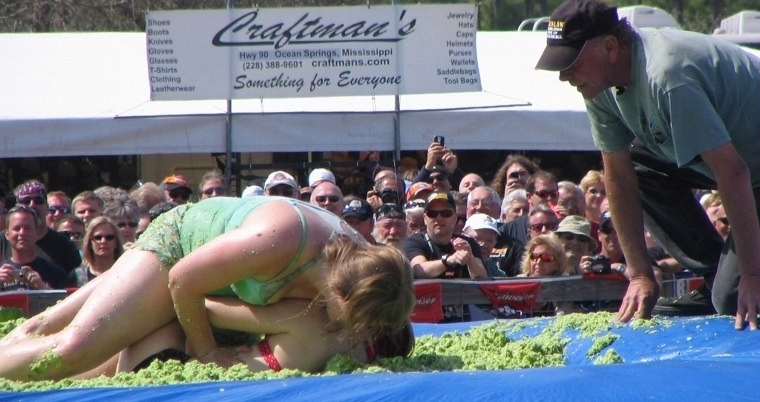 Everyone likes Harleys, girls and maybe even coleslaw, right? Well, there's a place in Florida called Smyrna Beach that's home to an event every Spring that's really awesome. Grab a load of bikers, girls looking to make some money/have their 5 minutes of fame and heap a humongous amount of coleslaw on top and what do you get? Yep, COLESLAW WRESTLING! I know, things don't get much better than that.
Watch this:
[yframe url='http://www.youtube.com/watch?v=pnCkFQJ8fFw']
Next time I'm in the States, I'm definitely gonna hit this one up.