It's one of the most embarrassing things ever when your parents bring up anything to do with sex when you're a teenager, but it's probably even more embarrassing for them when they bring something up to do with sex and it turns out they're completely and utterly wrong about it.
Featured Image
VIA
Emily received a text from her dad saying that they 'needed to talk'. When she asked about what, he sent her a picture of her mobile phone charger, which for some reason he had mistaken for a dildo. As you can imagine, the rest of their exchange is pretty on point: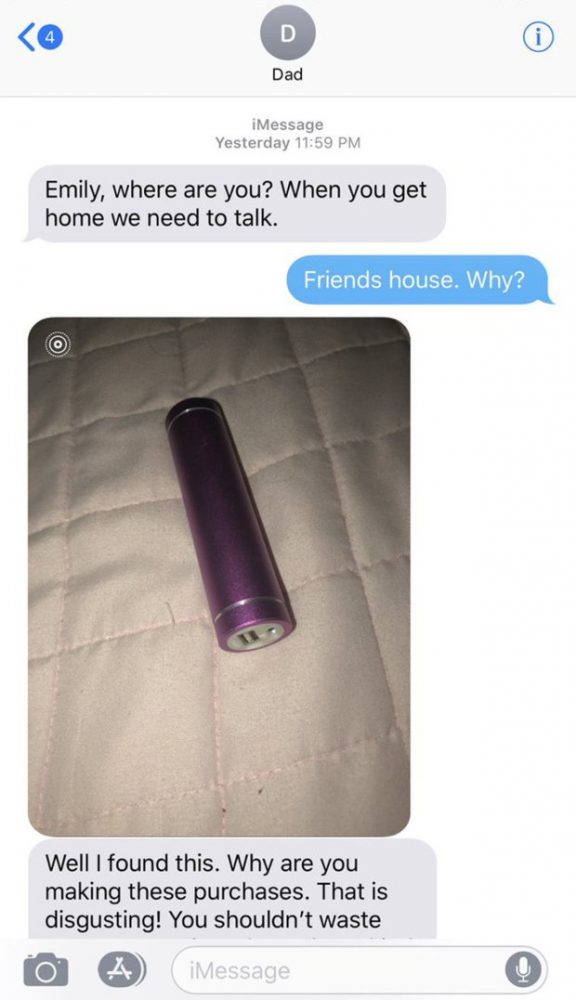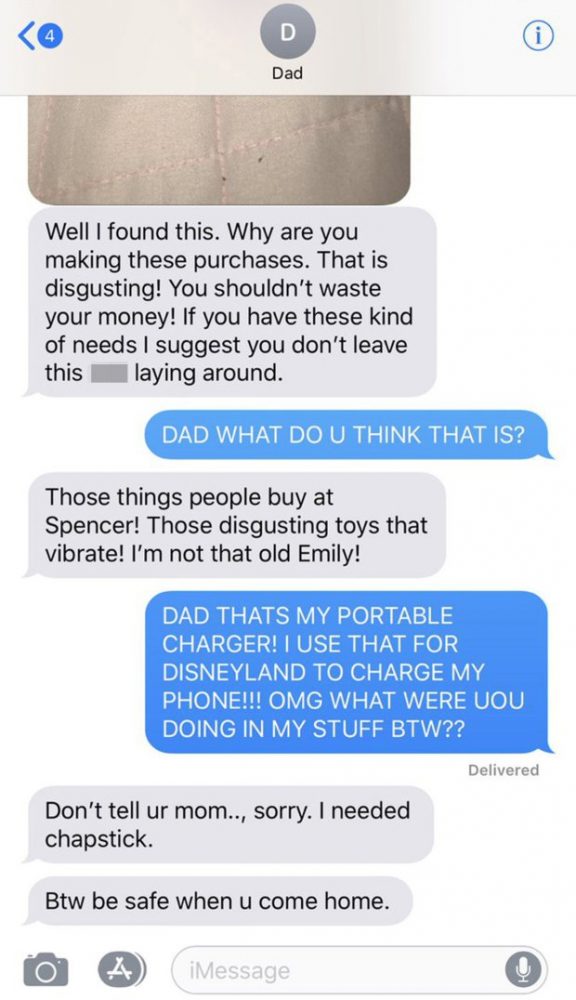 Lol. Geez dad why don't you get a grip – so what if you found a dildo in her room, surely girls are allowed to masturbate in 2017?
I mean that's besides the point that it wasn't even a dildo and this guy was snooping around her room anyway. I suppose the chapstick excuse was pretty quick but is anyone really buying that? I'm certainly not – we all know how parents like to creep around your room when you're out to find out as much information about you as possible, especially when you're a teenager.
I suppose Emily can't be that upset about this because she sent out the texts into the wider Twittersphere telling everyone about it, but I'd probably feel pretty awkward around my parents if I'd had to have this exchange with them. Pretty, pretty bad.
For more awkward parents, check out Redditors listing the most awkward convos they've ever had with their parents. Pretty grim reading.