A girl named Arielle Musa matched with a guy on Tinder called Endri and he seemed cool so she decided to go on a date with him at Rutgers Bar in New Jersey. She said the following:
Images VIA 
He seemed normal and trying to be respectful. Trying to compliment me, had normal conversation about ourselves.
But Arielle didn't end up feeling romantic towards Endri:
I felt creeped out by him and his personality and the way he looked at me.

I made it clear we weren't going to hook up and I thought that was that.
Unfortunately as is so often the case with entitled assholes you meet on the internet that wasn't that at all, and Endri proceeded to go on an absolutely psychotic rant at her via text. Check it out: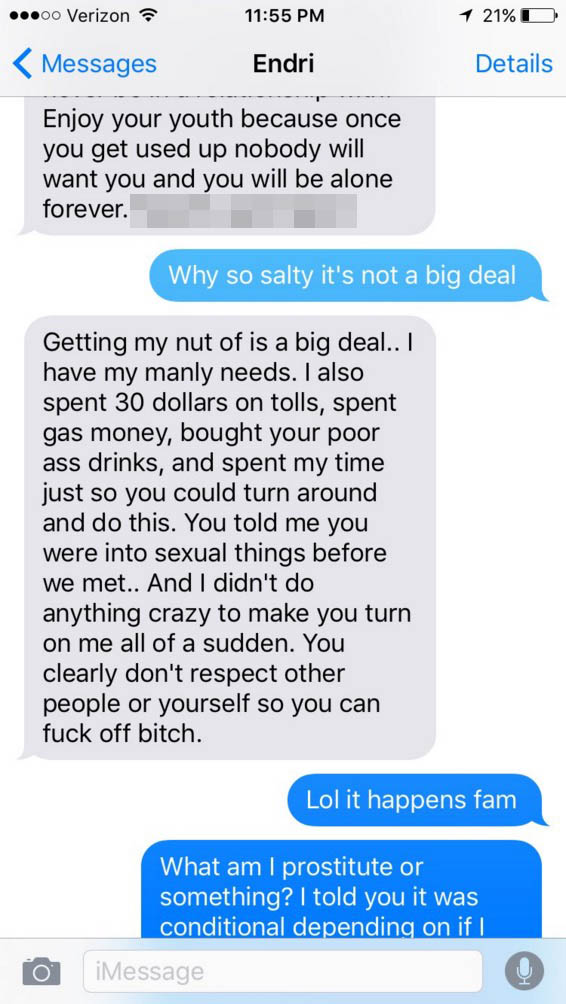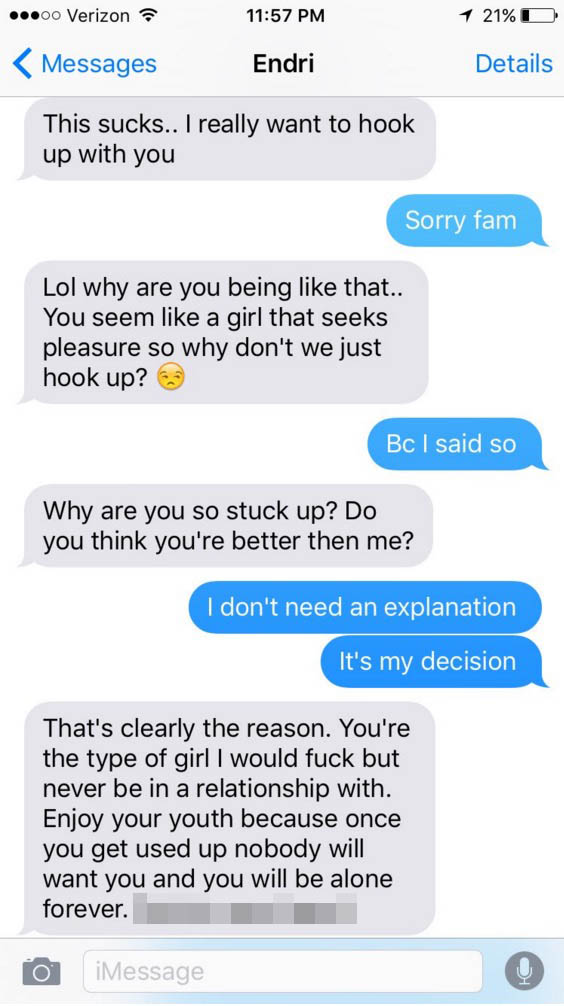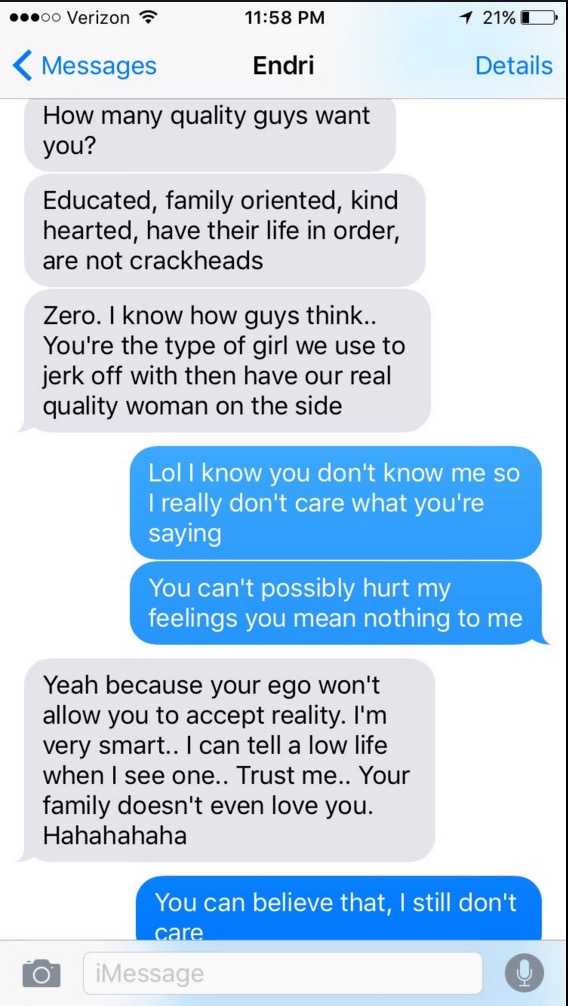 Geez. What is wrong with people? Why do they think it's OK to act like that? I bet she's double happy she didn't hook up with him now – he probably would have ended up murdering her and trying to flush her head down the toilet or something.
For more examples of how Tinder can go bad, check out our regular feature – the best and worst of Tinder.