Already on our second story about Shamima Begum of the day and it's only 3pm – people really have got a lot to say about the so called ISIS bride and her attempts to get back into the country.
Featured Image VIA
This time it's perhaps someone who has slightly more invested in her return than many other people wading in – 21 year old Alex Klis was orphaned when ISIS bombed the Ariana Grande concert in Manchester in 2017. She was appearing on ITV This Morning yesterday and had the following to say about the situation:
She's saying that there are fighters in IS that are getting killed. Those people go there knowing what to expect.

People who went to the Manchester Arena, they went there to take their kids to a concert.

She's out of order, comparing those two things. She's made her bed. I think she should remain where she is. I don't think she's being honest.

The only reason that she wants to come back is because she couldn't stay where she was. What is the point in coming back if you enjoy it so much there?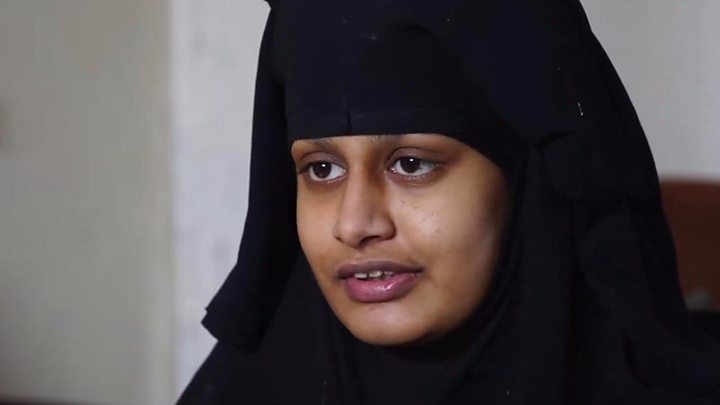 Not really sure if Klis is getting this because I think the whole point is that the caliphate failed and it was completely shit which is why Begum wants to return to the UK to raise her newly born child. However, the fact does still remain that she doesn't seem that remorseful of her actions and compared the Manchester Arena attacks to military strikes on ISIS strongholds, calling it a retaliation – these actions have hardly endeared her to the nation. Not really sure what's going to happen with her and honestly don't care that much, although I guess I could look like a mug there if she heads back into the country and blows something up shortly afterwards. Doesn't seem like that's going to happen right now though, does it?
Doesn't anyone think that it's convenient this debate has arisen just as the government is literally splitting apart and Brexit doesn't look like it's going to be delivered on schedule if at all. PRetty convenient that something else that provokes the national outrage has come along just now isn't it? Just saying.
For more on Shamima Begum, check out what Danny Dyer had to say about her. Gotta love Danny.