I'm fairly certain that most people reading this will have had at least one relationship with someone who they could definitely describe as insane. If you haven't, then you're lucky, but I'm sure you will have heard of someone who has had to deal with these issues in your lifetime.
Featured Image VIA
None quite as insane as this guy and the girl he was having sex with though. He uploaded these texts that she sent him over the weekend and pre-empted it with this story:
We were not in any sort of relationship. This started when she asked me to f*** her when she had the flu and I said no.
Take a deep breath because this is a really wild ride that goes all over the place where you don't expect it to, and it also goes on for multiple days so it's real long: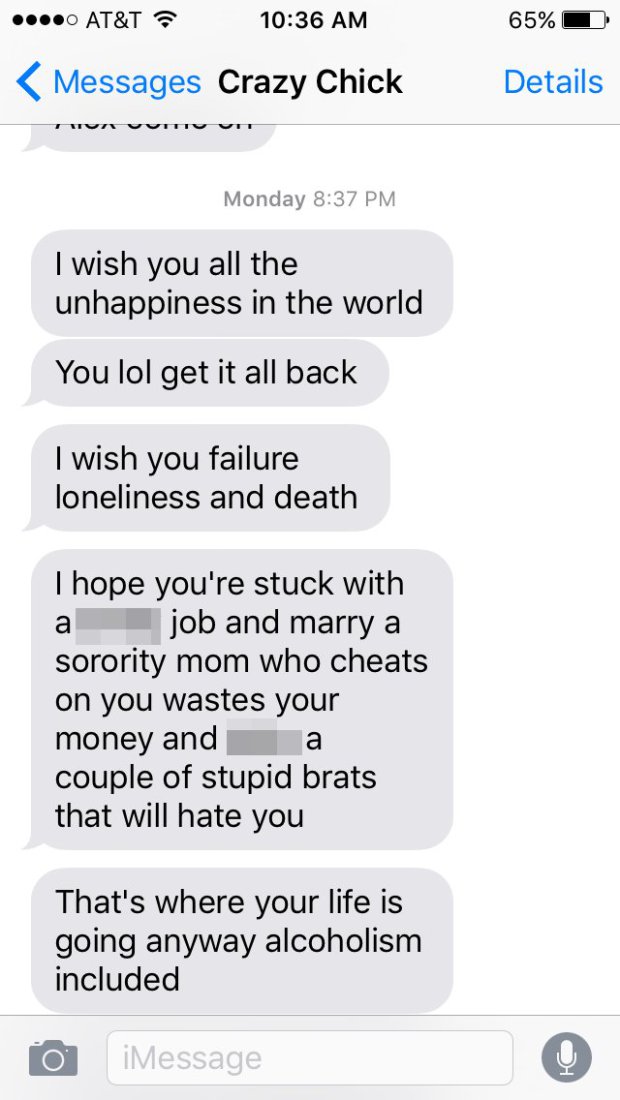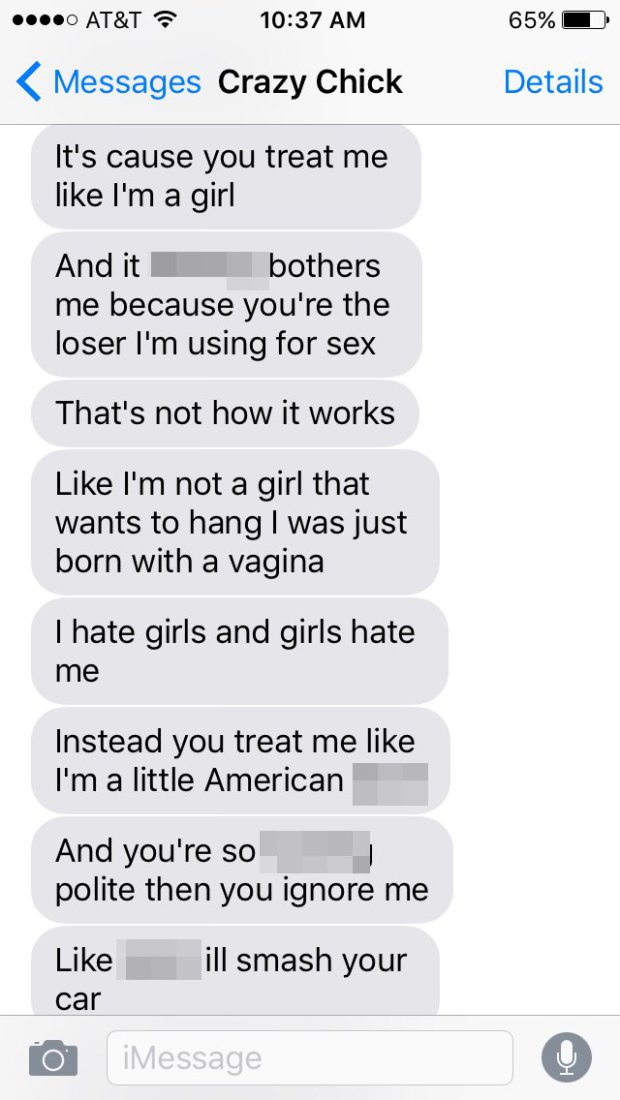 Oooof. That's pretty crazy behaviour considering he didn't reply once. Of course, we don't know if his story is legit and he could have just made it up, but that's a wild imagination if he did because it goes on all kinds of crazy tangents that you probably wouldn't even believe someone had made up if they told you that. I also like the way he's got her saved as crazy chick – he knows.
Images VIA 
For more of the same, check out this girl's reaction when a guy tries to rearrange a date with her.