Looks like us dudes have some fresh competition to worry about when it comes to picking up the ladies — fucking trees.
After going through a series of rough break ups, Emma McCabe has finally found love in a tree called Tim. She says the sex is amazing and she plans on marrying the tree. In her own words:
He fulfils my emotional and sexual needs. I orgasm by rubbing against the bark naked. I love the feeling of skin-on-bark contact, which gives me a more pleasurable pain sensation, and the feel of his leaves against my skin makes me tingle. I have sex with him every week – it's the best I've ever had!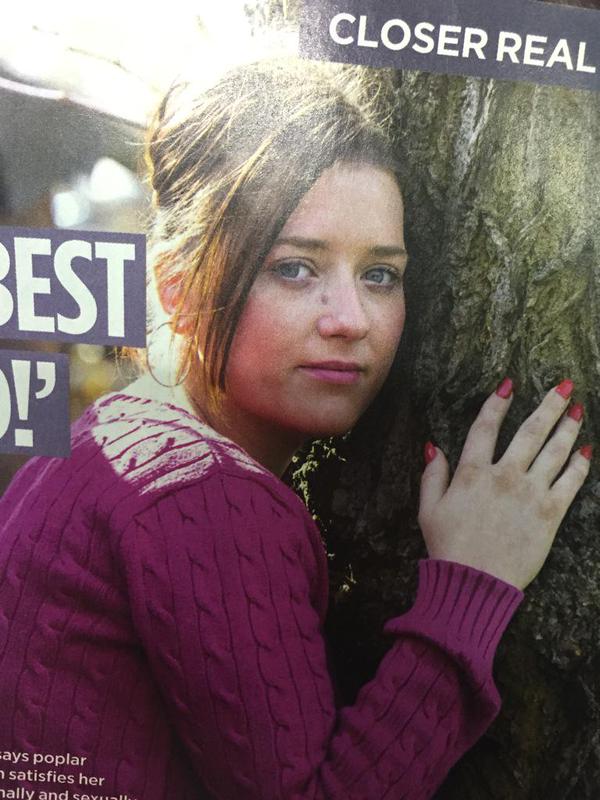 Image VIA
She says her family think it's a weird phrase she's going through but support her anyway because they know how much the tree means to her. She visits Tim four times a week, though sometimes only talks to him without having sex, so at least we know she's not only in it for one thing.
I look at other trees, but don't touch — I wouldn't cheat on Tim. I'd like to get married, but it would be a low-key ceremony with family. People may judge me, but Tim makes me happier than any man.
Alrighty then! Incredibly, this isn't the first person we've featured who's got a thing for trees. Here's a video of the guy who literally fucks his favourite tree every morning before going to work.