Big screen action/crime thrillers are hard to come by these days, which is a bit of a waste when you've got archetypal action stars like Gerard Butler and Frank Grillo just hanging around waiting for roles. Give us more mindless action movies filled with danger and excitement!
'Chop Shop' comes from director Joe Carnahan (Narc, Smokin' Aces, A-Team movie) and is out this September:
A hitman, a con man and a cop – what else do you need? Yeah OK this isn't gonna be winning any Oscars or anything like that but it looks like a fun movie with a basic plot starring a couple of underrated actors (IMO anyway) who I'm happy to check out in anything they do.
Here's the synopsis:
Screaming through the Nevada desert in a bullet-ridden Crown Vic, wily con artist Teddy Murretto (Frank Grillo) hatches a desperate plan to hide out from lethal hitman Bob Viddick (Gerard Butler): He sucker-punches rookie officer Valerie Young (Alexis Louder) to get himself arrested and locked up in a small-town police station. But jail can't protect Murretto for long. Viddick schemes his own way into detention, biding his time in a nearby cell until he can complete his mission. When the arrival of a competing assassin (Toby Huss) ignites all-out mayhem, mounting threats force Viddick to get creative if he wants to finish the job and escape the explosive situation.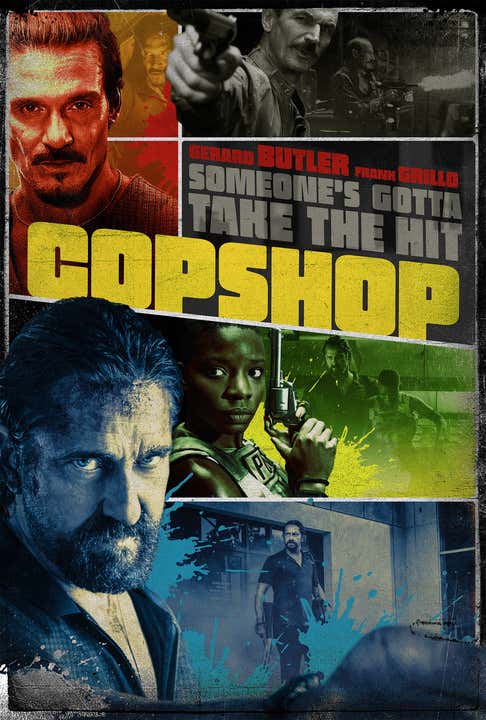 As I say, anytime Gerard Butler does an action movie I'm down for it. With Joe Canahan directing too? Should be a blast.
For more movie news, check out the red band trailer to 'Don't Breathe 2' HERE. The original was one of the best horror movies in years.