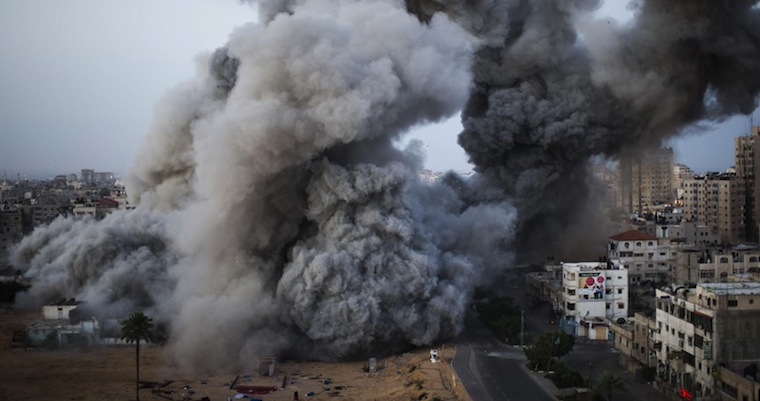 Here's a video that's just surfaced on the net showing a large explosion going off right next to a CNN reporter who was reporting live at the time.
Now the whole thing going on in Gaza right now is obviously really messed up because war's never cool, but I'm not going to write anything about the situation because I don't know enough of the facts to make a comment. I have friends who support Palestine and I also have friends who support Israel and both of these sets of friends proceed to voice their opinions on Facebook which is getting really fvcking annoying at the moment. I'd rather people just kept their Facebook comments to stupid/funny/dumb stuff that's going to make my procrastinating on Facebook semi-enjoyable rather than being a stark reminder of the rest of the fucked up shit that's going on around the world right now. Depressing.com or what.
☛ Read Next: The Rapping Weatherman
This video is of Anderson Cooper and was recorded when he was reporting live from Gaza on Sunday night. Mid-way through the broadcast a large explosion is heard before Cooper dives forward in shock, proclaiming that that was the loudest explosion he had heard in Gaza since he and his team had been out there. Without further ado Cooper proceeds with his live report and switches his commentary to begin investigating what had just happened. This guy will probably get a bonus or promotion when he gets back to the confines of his safe office back in the States for keeping his cool and getting on with his job. Respect.
Check it:
[yframe url='http://www.youtube.com/watch?v=X22QHxrwp_E']