Like all Game Of Thrones fans out there, I often wonder what all the delicious food that they eat on screen actually tastes like when I'm watching it. Never mind all the death, intrigue and double crossing, we all know that all we really care about is the food – it's clearly one of the main selling points of the show, right?
Although that clearly isn't true (does anyone even notice what they're eating?), for some reason HBO has decided to celebrate season 4 being released on DVD by opening up a Game Of Thrones themed restaurant in London the weekend of February 13th-15th. What better place to take your girl for Valentine's Day? That's actually serious because most girls love Game Of Thrones right?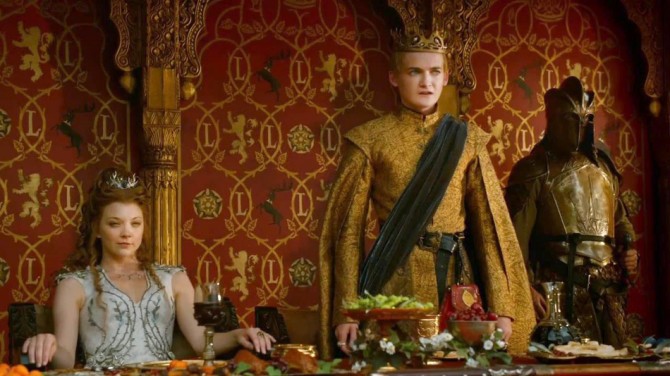 The 'experience' (which is what HBO is calling it) is being marketed as 'All Men Must Dine' and takes place at the Andaz Liverpool Street Hotel. It's being described as 'a private, clandestine meeting of the Small Council in King's Landing'. Only one dish has so far been revealed and in typical extravagant fashion it's been named 'The Lies Of Tyrion Lannister And His Proclaimed Innocence'. It consists of poached veal tongue with beetroot, horseradish, and 'Oldtown Mustard', which doesn't really sound that appealing but I suppose they need to keep it authentic.
Unfortunately for everyone reading this and licking their lips, the restaurant is only going to be open to competition winners so there's probably little chance that any of you will actually get to dine there. If you want to give it a shot though, you can't because it closed last night at midnight. Bummer.
Maybe just enjoy the trailer to season 5 and whet your appetite for its return by making your own homemade version of The Lies Of Tyrion Lannister And His Proclaimed Innocence. Mmmm.