Another week, another rundown of the funniest and weirdest conversations and profiles in Tinder land.
Let's jump right into the fire with a really, really creepy one: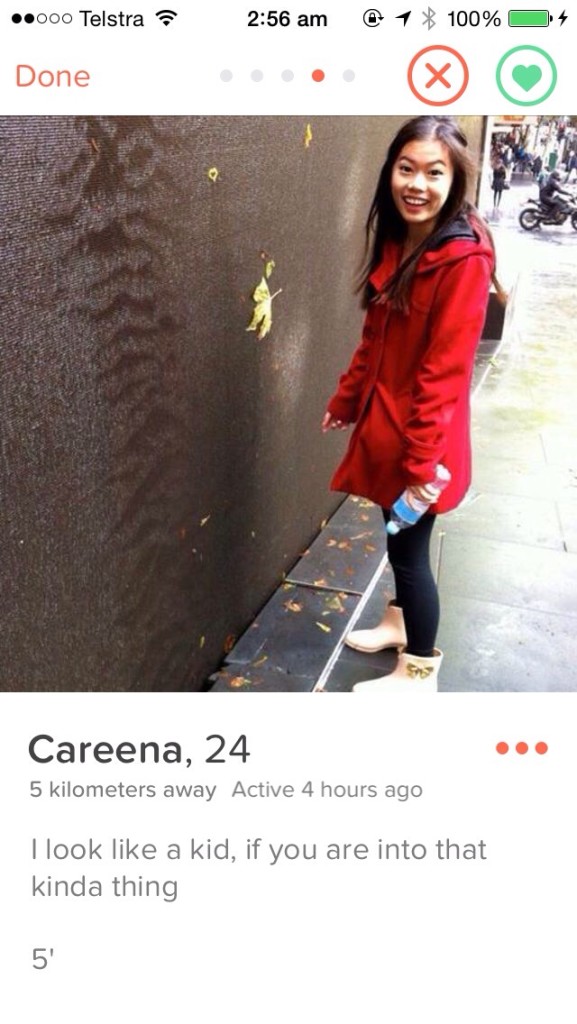 Probably best you just swipe left and move on.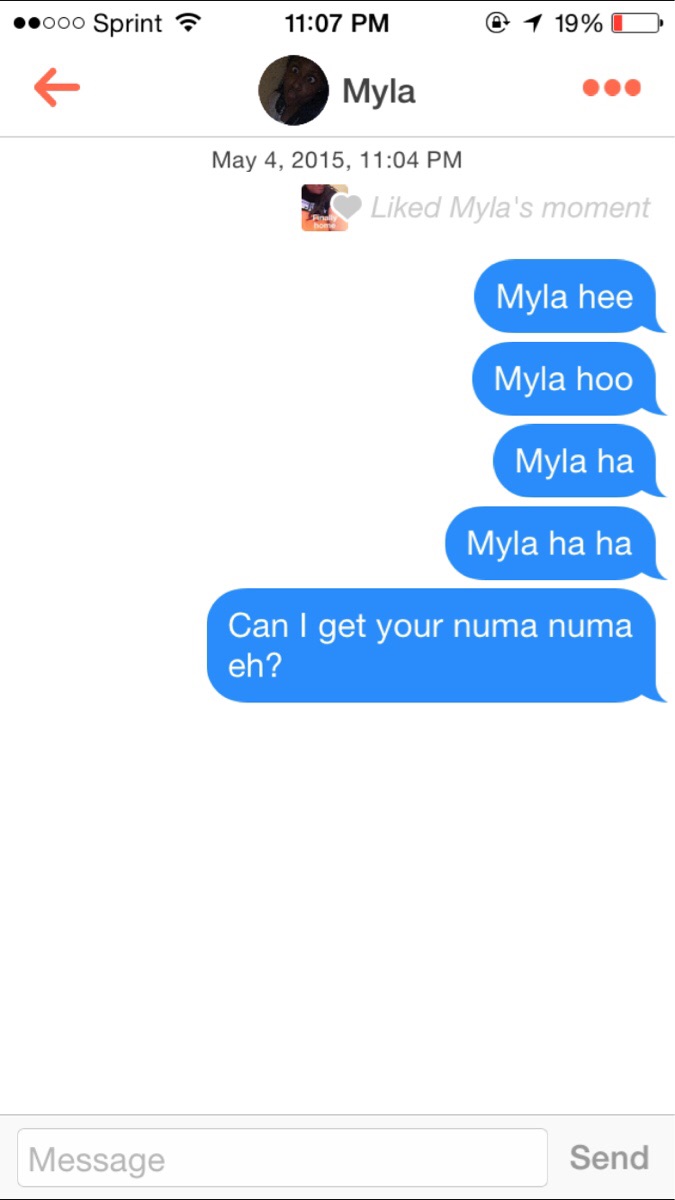 Give this man your number.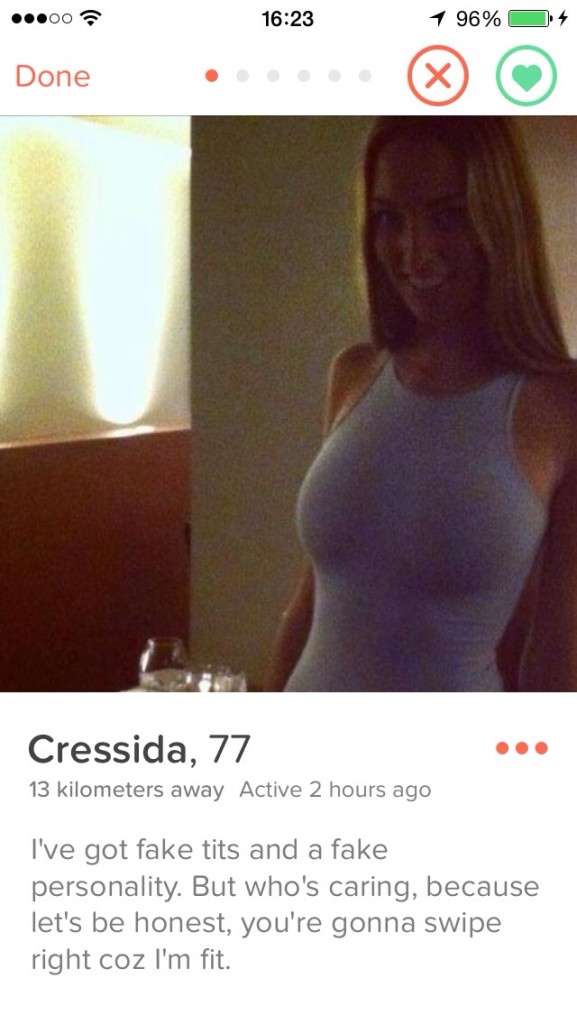 Looks like Cressida has life all figured out.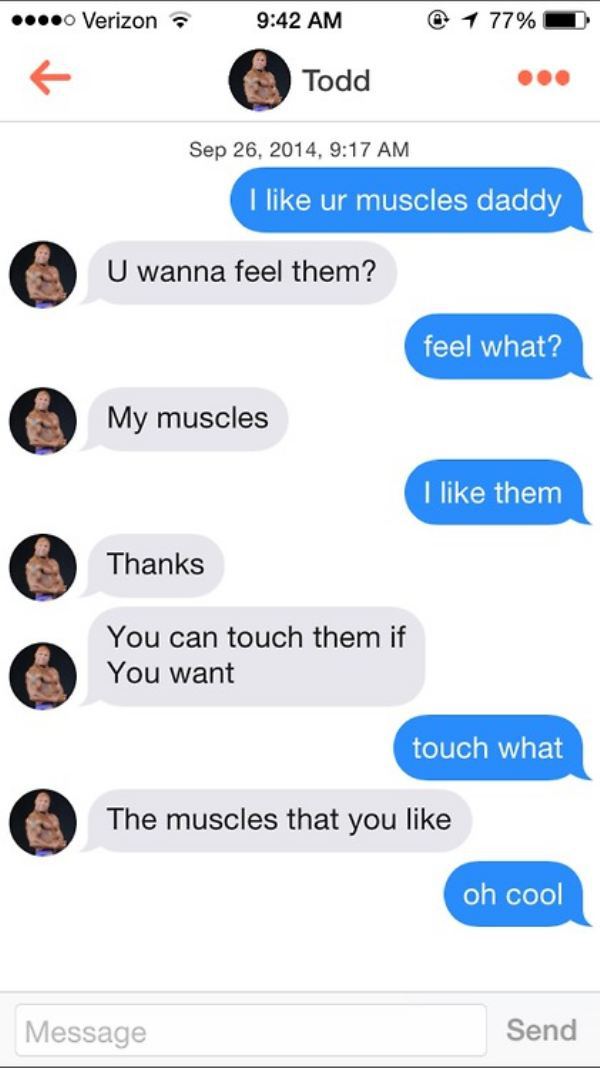 Chemistry = off the charts.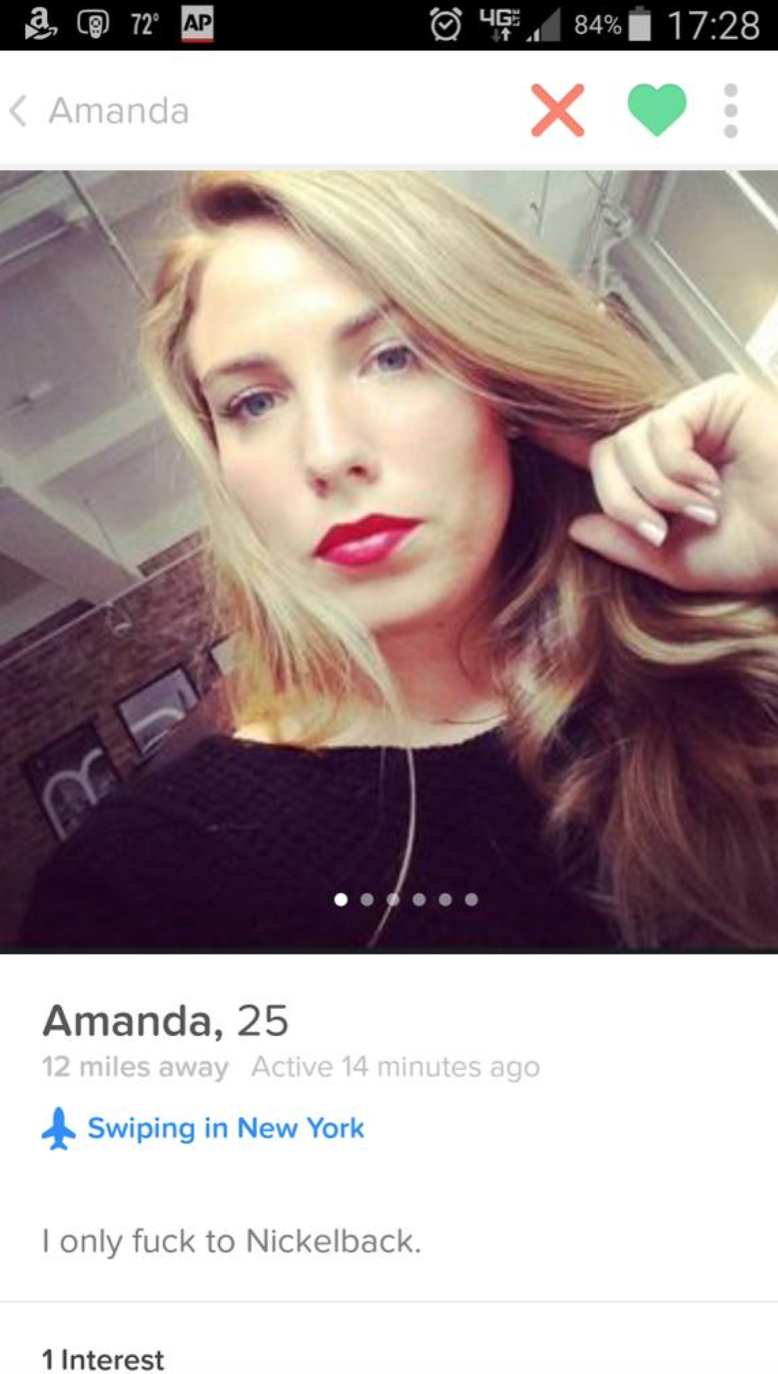 Not necessarily a deal breaker.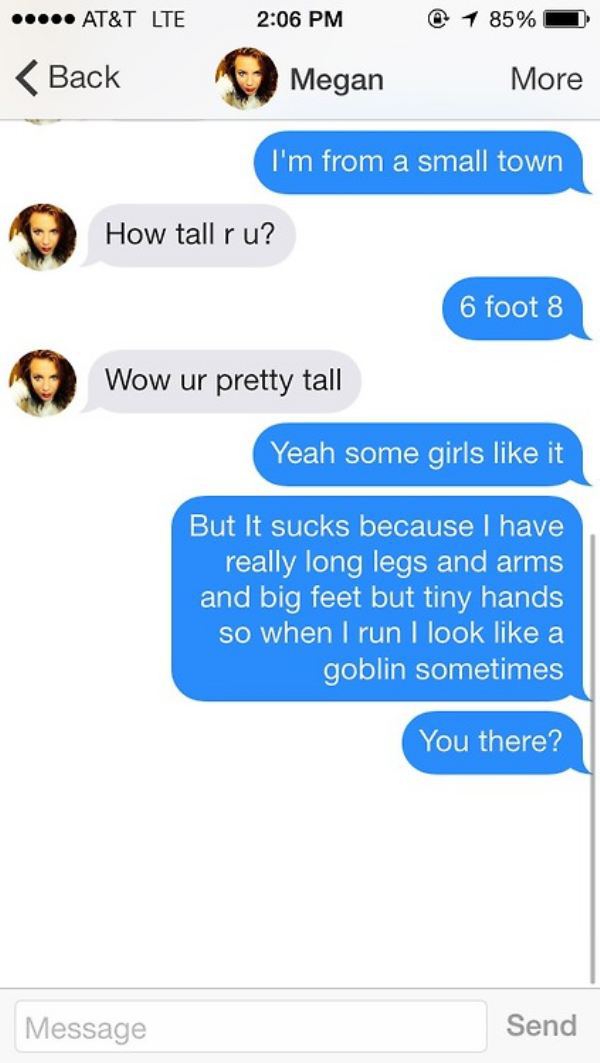 How not to sell yourself on Tinder.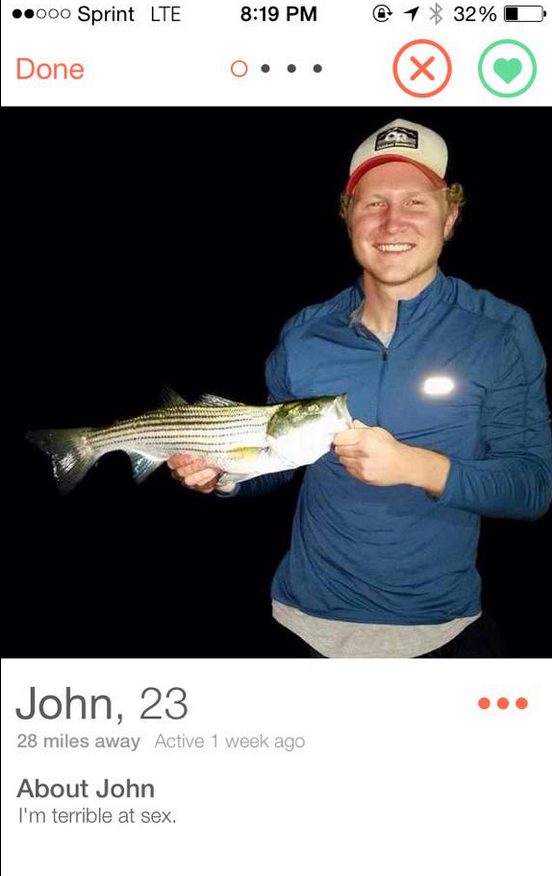 Form an orderly queue ladies.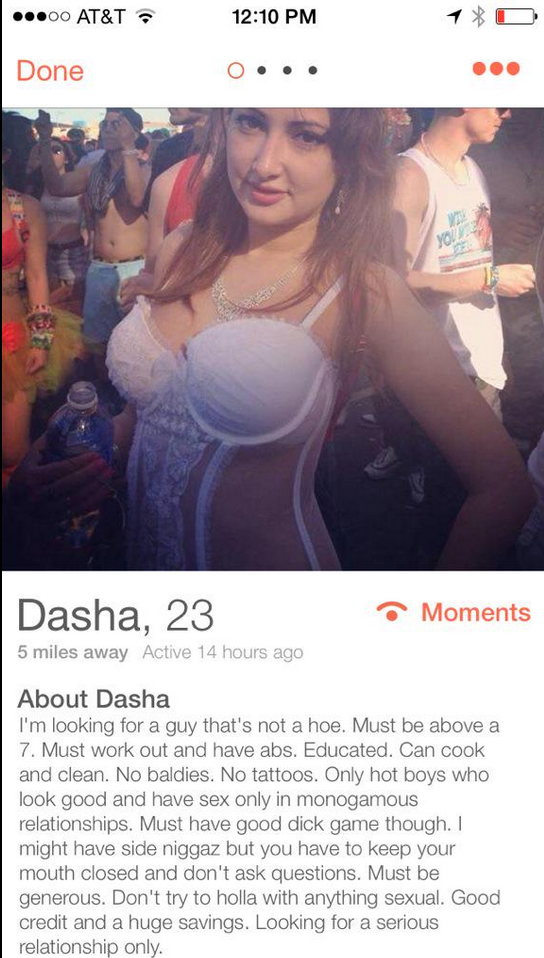 Something tells me Dasha won't be matching with John from the previous page.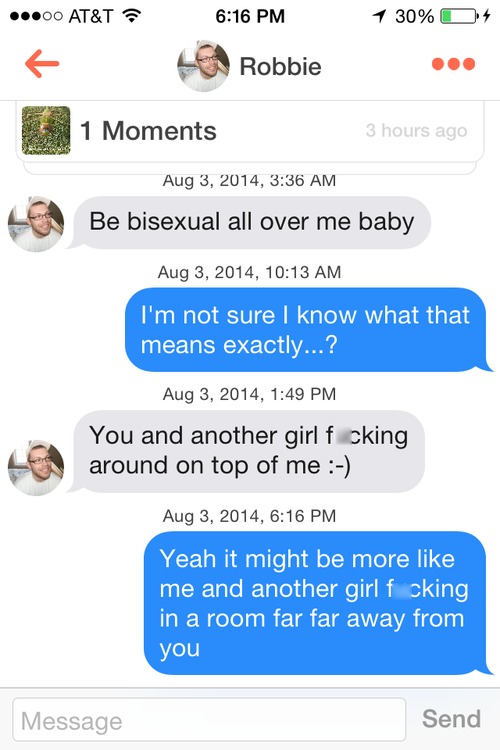 "Be bisexual all over me" = lamest Tinder line ever.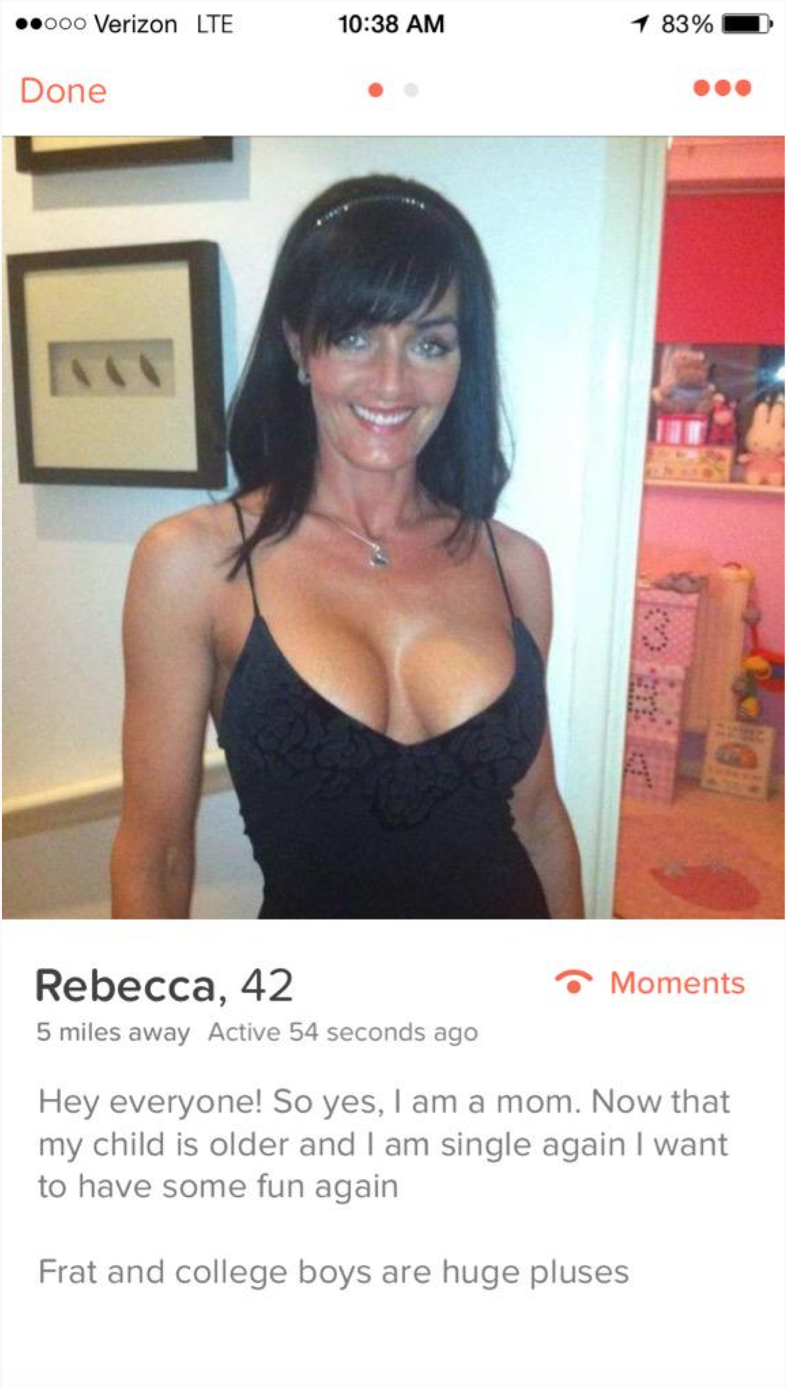 You've come to the right place, Rebecca. You've come to the right place.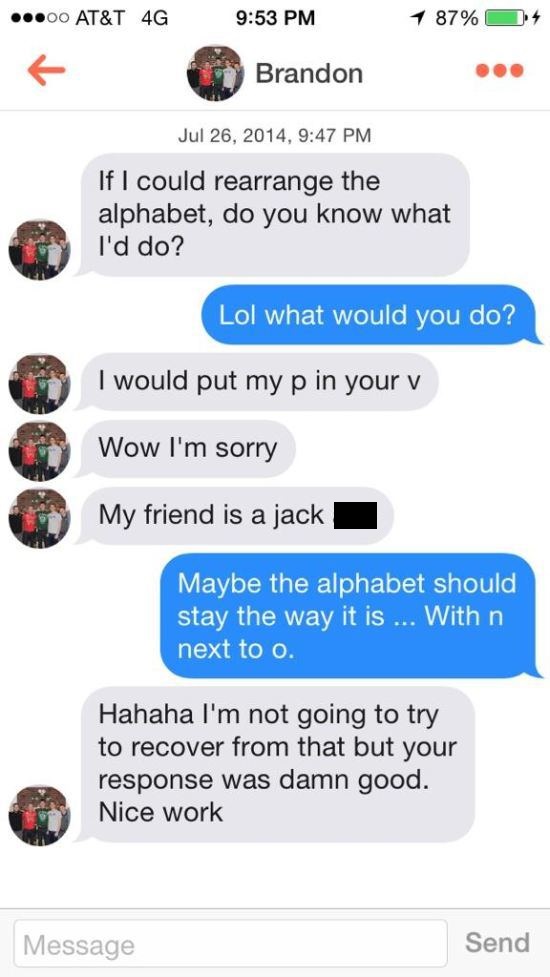 A+ comeback.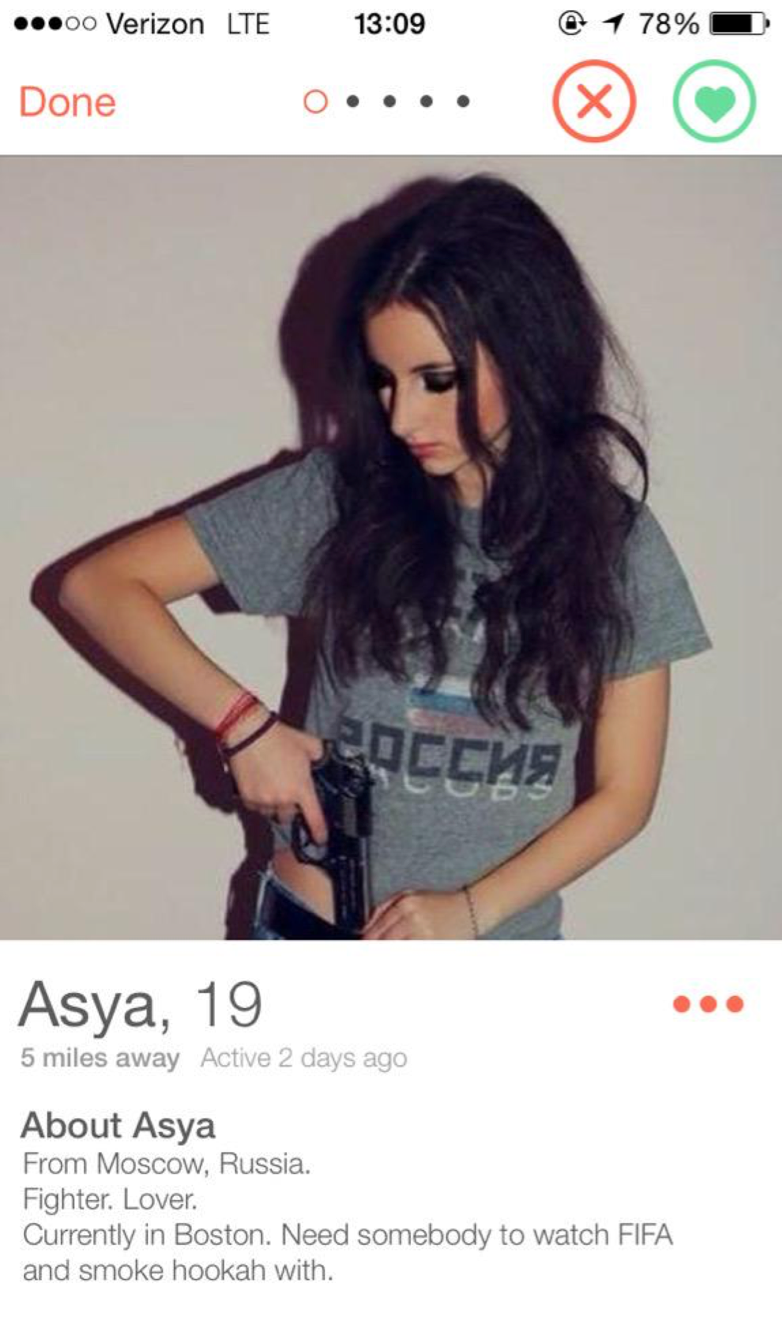 Gulp.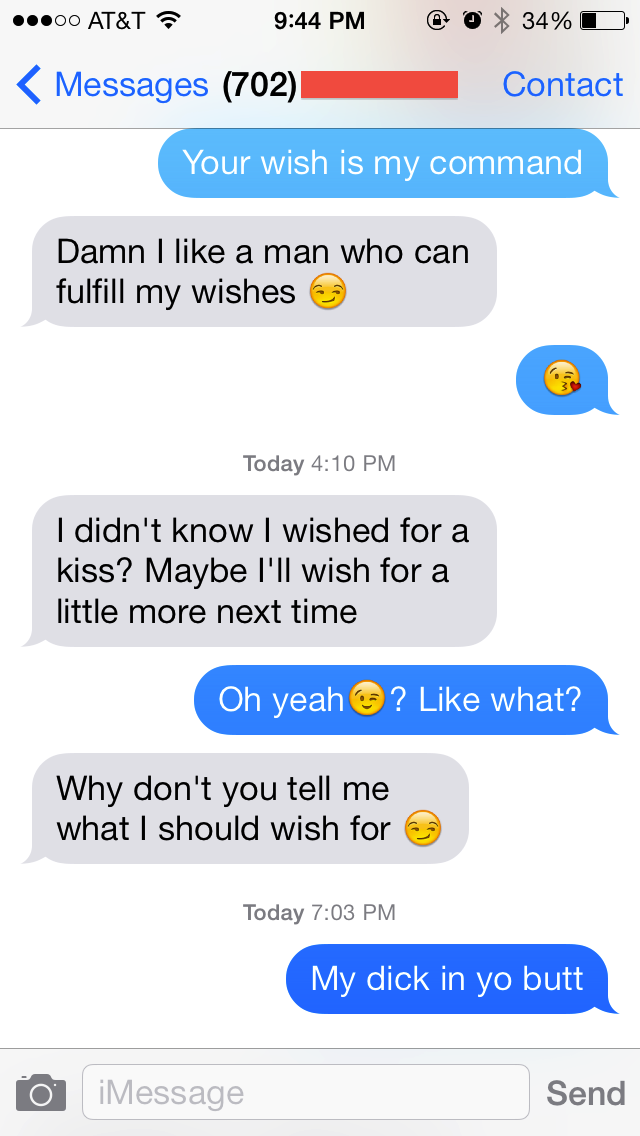 Alrighty then.  That was fun. See you next week for more best and worst Tinder shenanigans.
You can check out last week's best and worst of Tinder HERE and HERE.