It feels like every other day we're blogging about something funny someone said on Tinder, so we're going to start collecting the funniest/most screwed up Tinder profiles and conversations we come across and try and do a weekly series out of it.
Here's part one of the best, worst, coolest, lamest and most outrageous Tinder profiles/conversations we've come across. Let's go: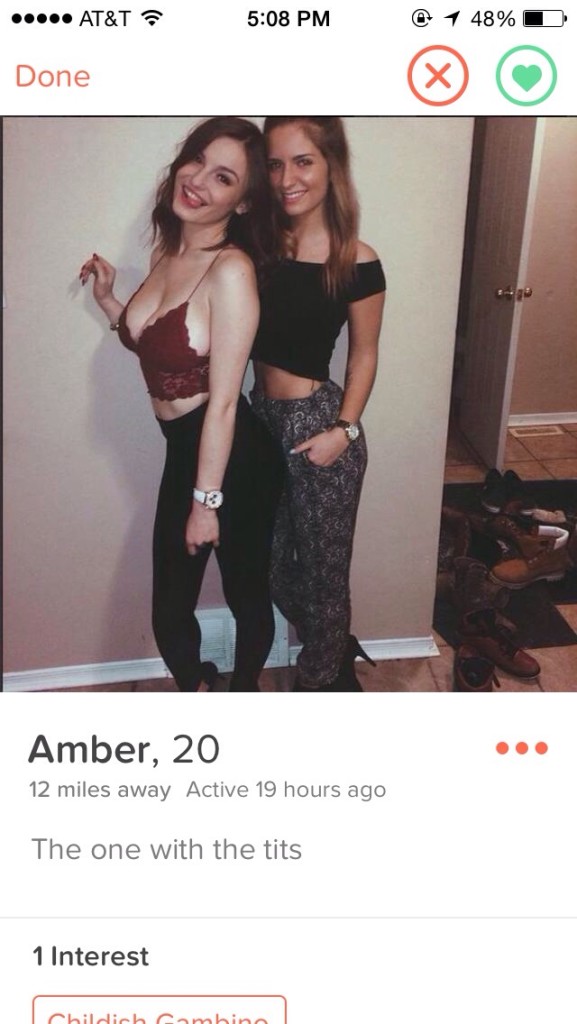 Amber has pretty much solved the problem of Tinder group pics where you can't for the life of you figure out whose profile you've actually just swiped right on.
Use the arrows below to navigate through the Tinder slides, or just swipe your screen on mobile: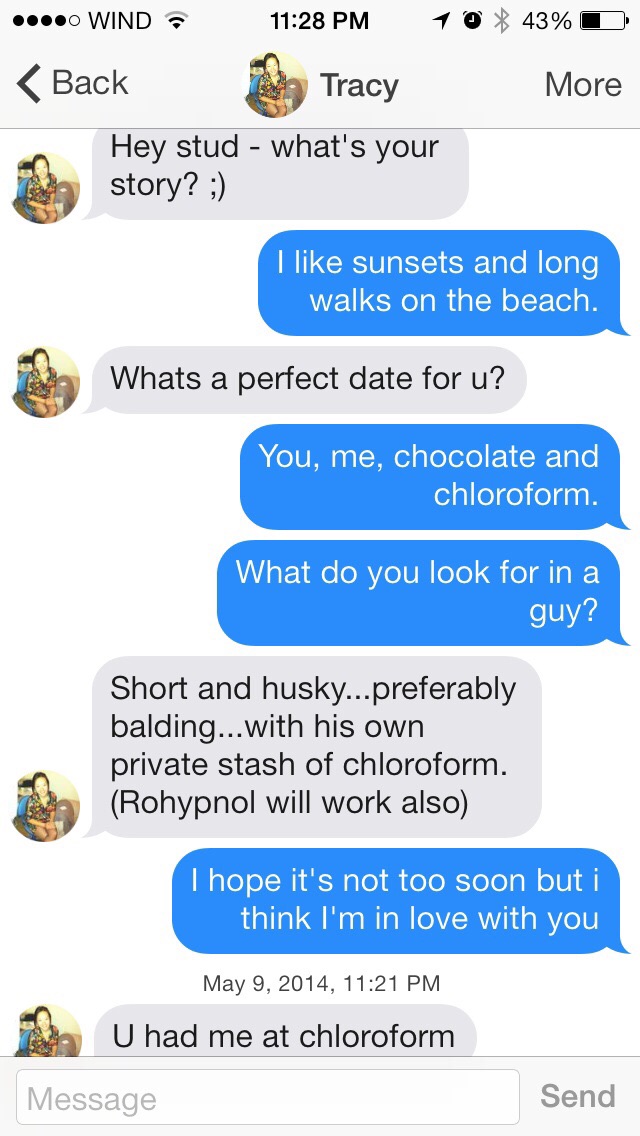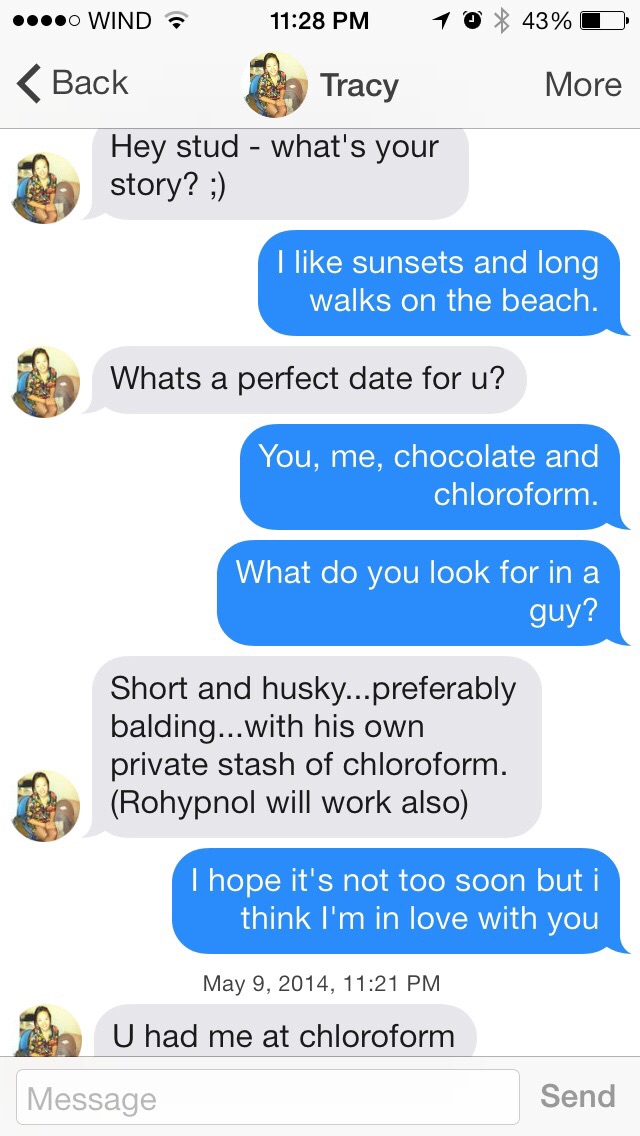 Nailed it.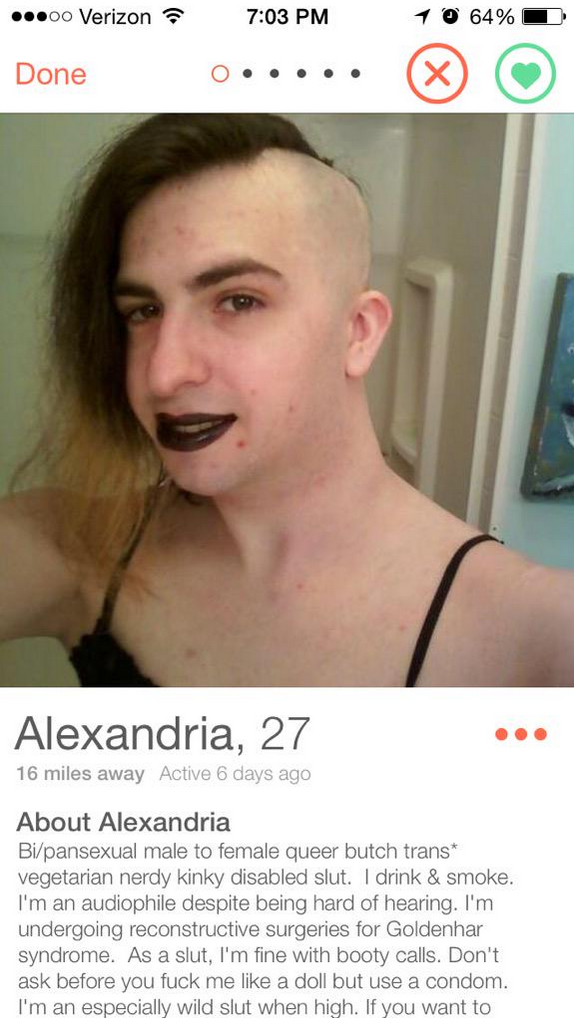 Alexandria coming in way too strong with the Tinder bio. Way, way too strong. A little too much info to handle while you're still coming to grips with the actual photo.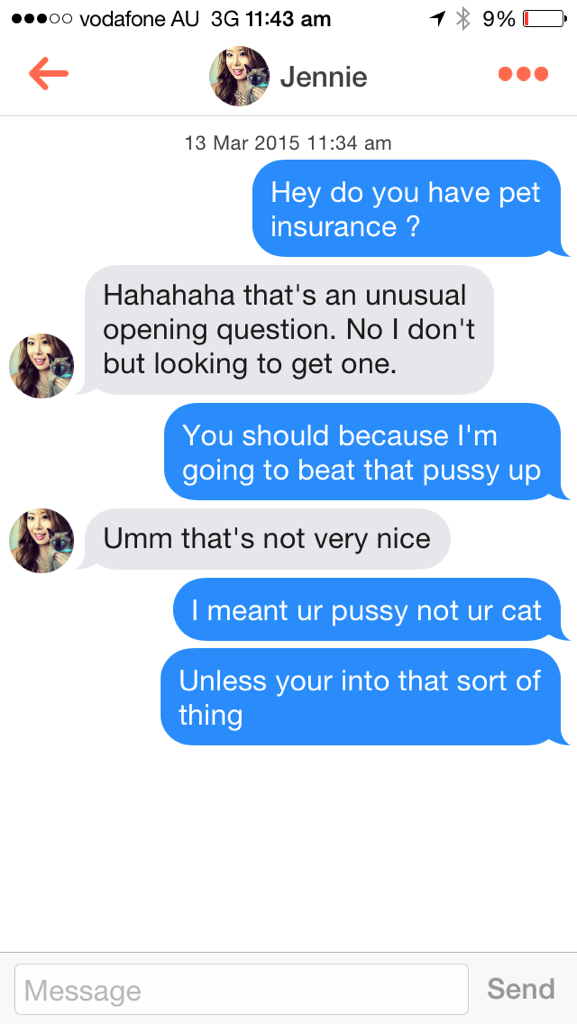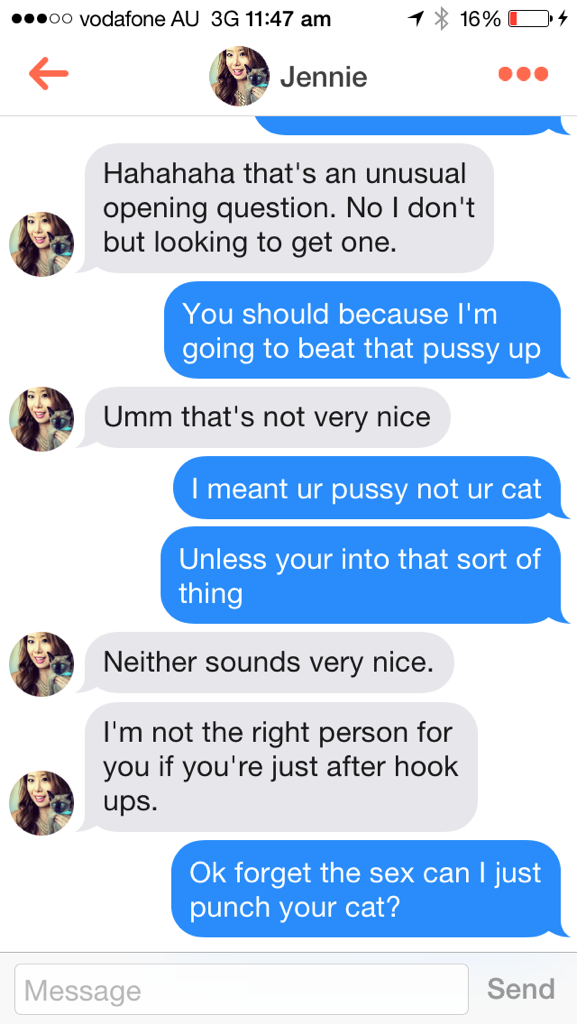 This may not have worked out for the guy but you have to appreciate the LOLs.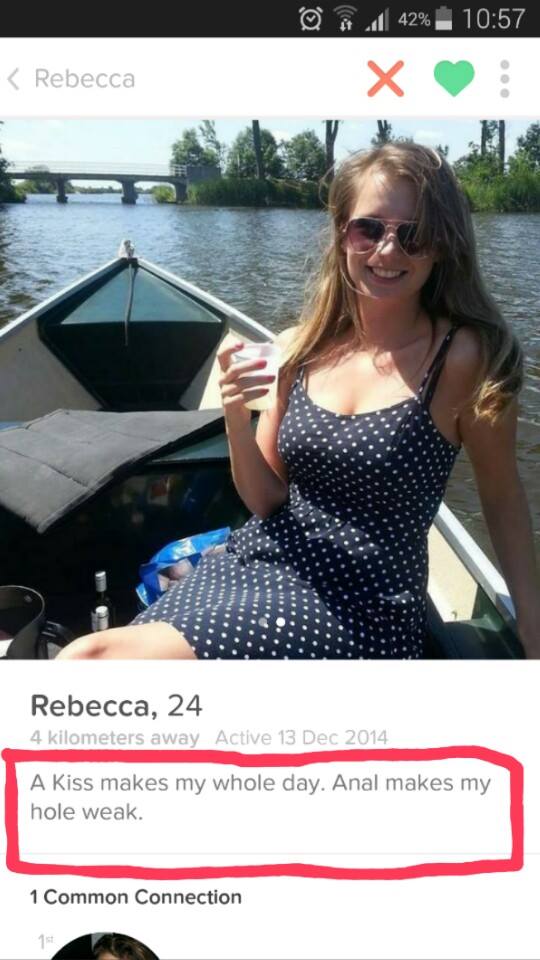 Gulp.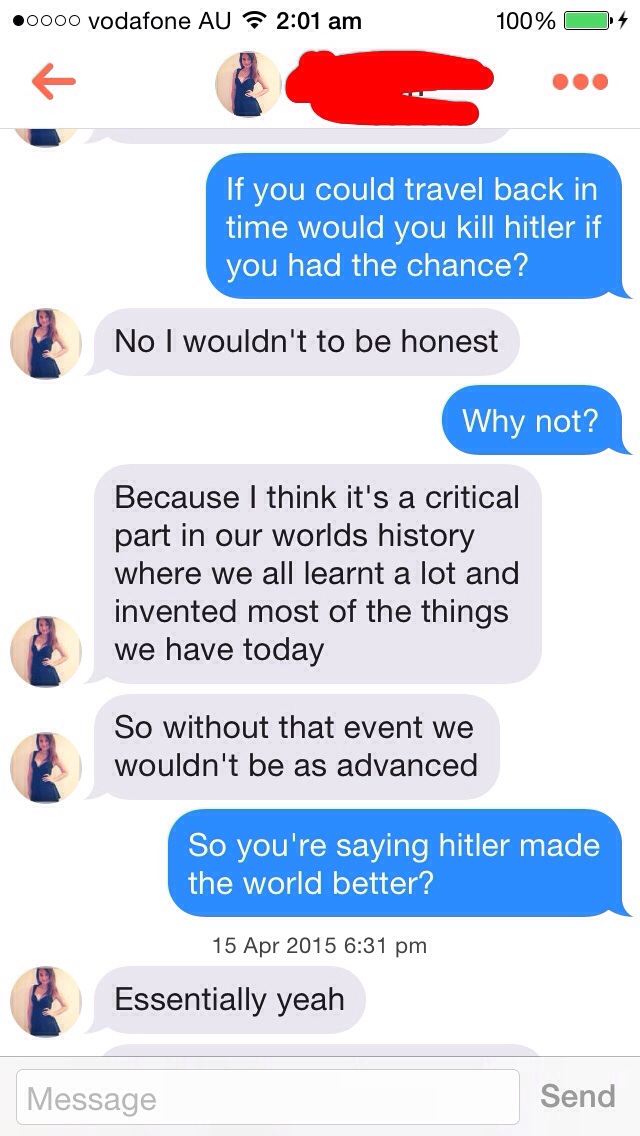 Hitler made the world a better place? Noted.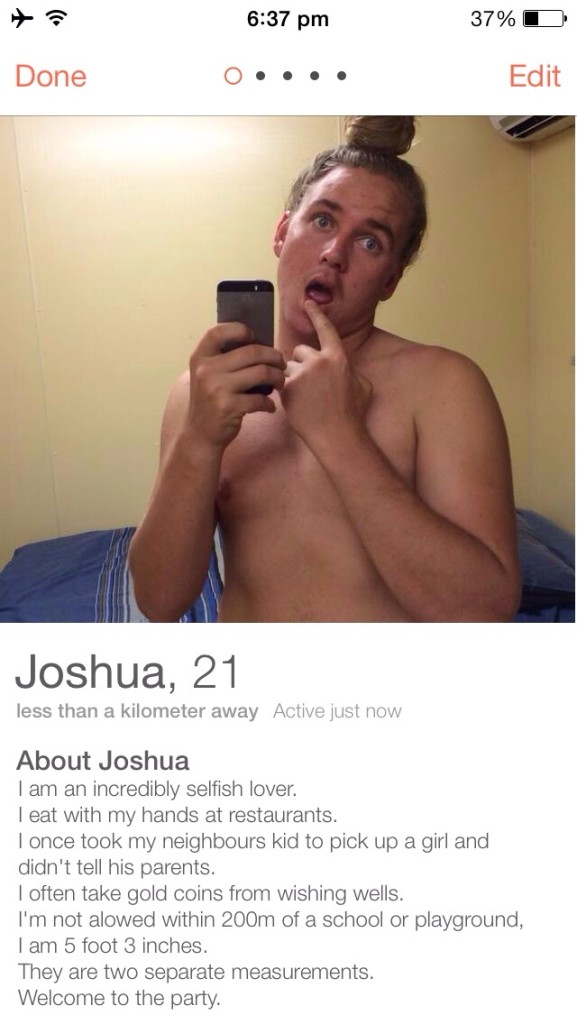 Joshua seems totally normal.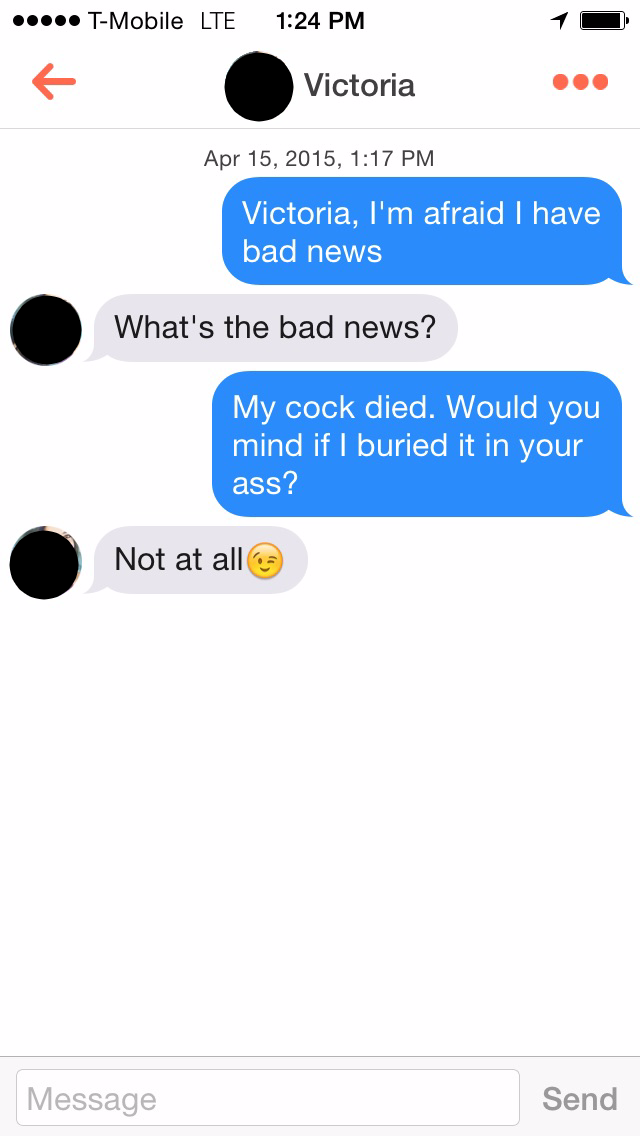 That was easy.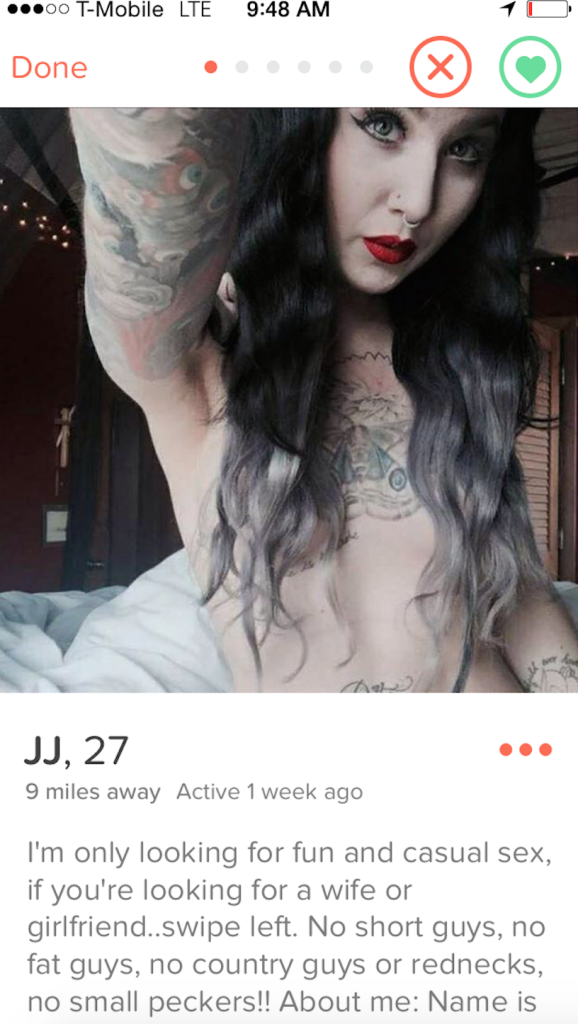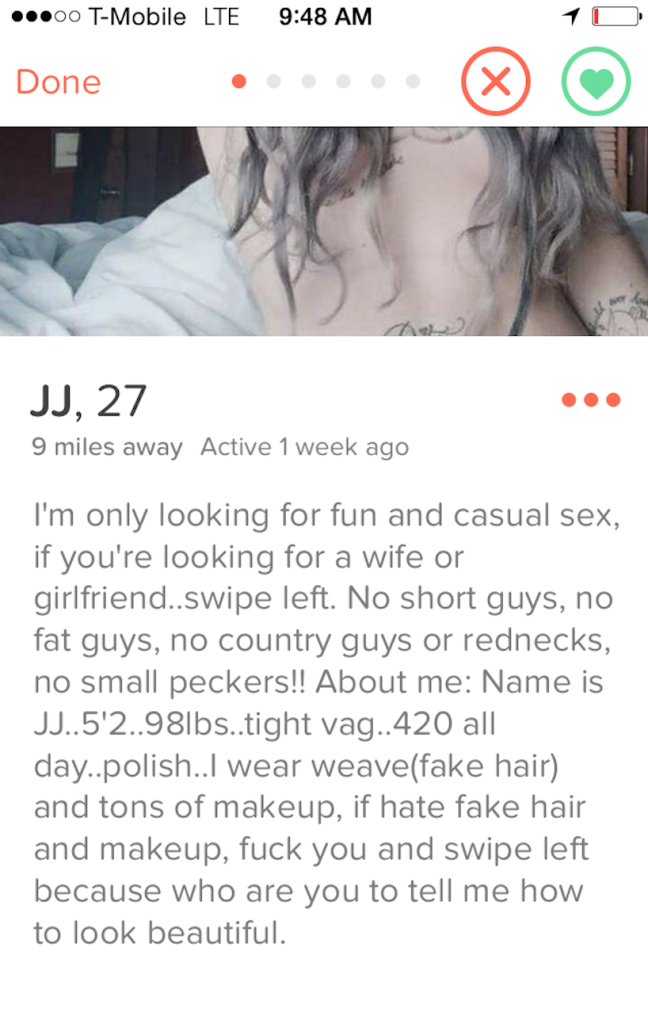 Aggressive – but I guess that's generally the theme here.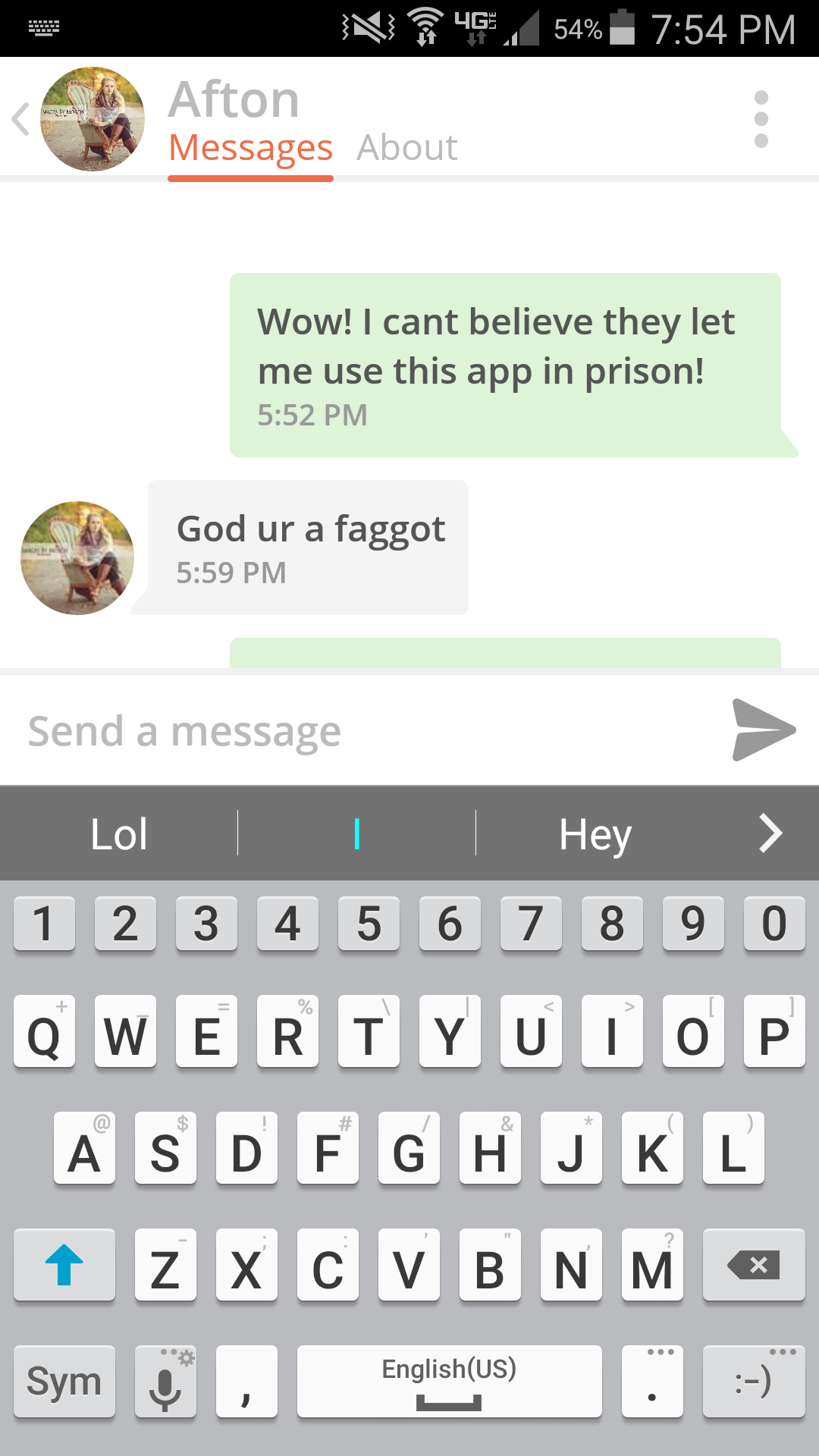 Ouch.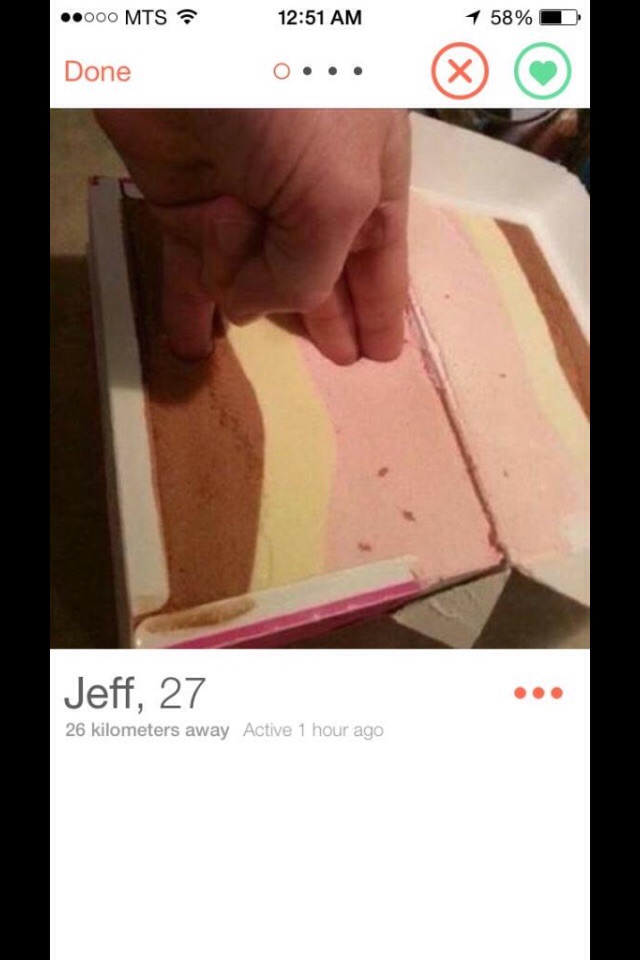 No messing around from Jeff.
Well that was fun. See you again next week for more best/worst Tinder bios – in the meantime here's a story about the Tinder date from hell which took place in a crack den of all places.