England beat a country that was actually good at football in a knockout game of a tournament without penalty for the first time in 55 years on Tuesday and one of the endearing images of the game was the young German girl crying into her daddy's arms at Wembley.
Featured Image VIA 
Whilst a load of people laughed at the picture when it was shown on TV – come on it is funny – the girl was sadly subjected to a whole load of unnecessary xenophobic abuse on Twitter, with some people even going as far as to call her a Nazi. I'm gonna hold my hands up and say that I did laugh when I saw her on TV, but comments like that are a bit too much and not really 'banter', especially when there are a whole load of them all over the internet and she's literally a six year old girl or something.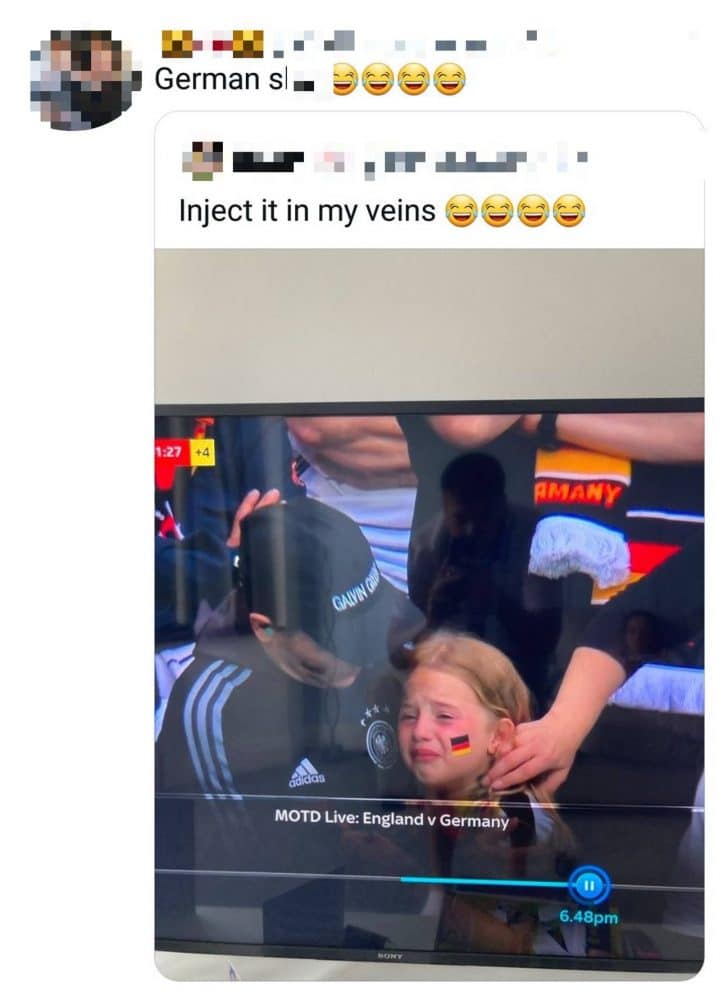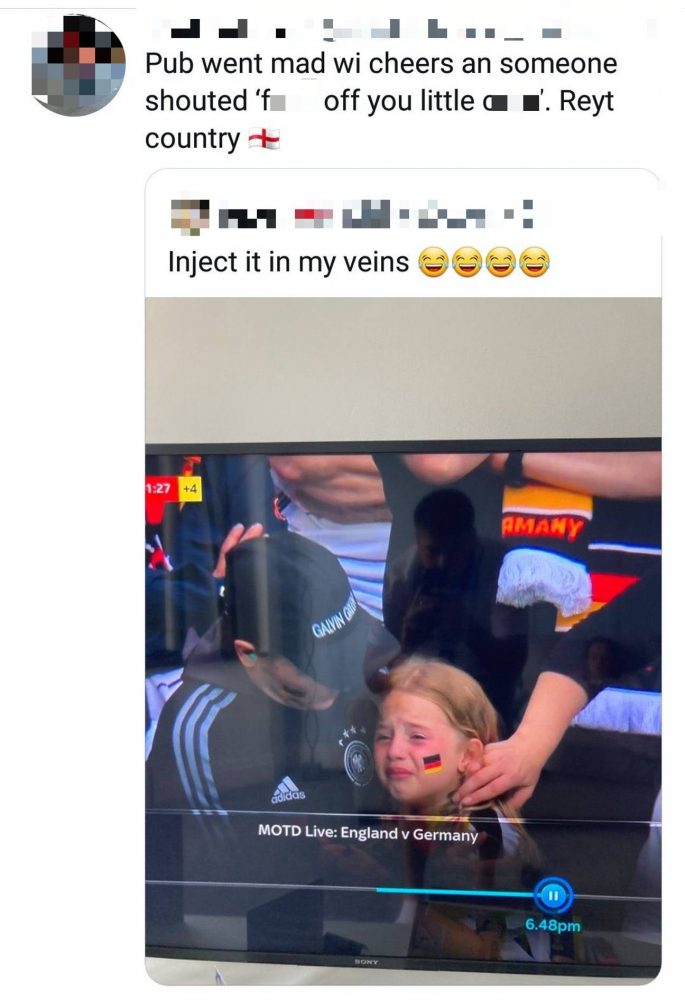 Anyway, one English guy named Joel has decided to try and prove that not all English people are completely awful and has decided to set up a GoFundMe for the girl with the target of raising her £500 so that she can forget about how crap her country are at football (for once). She'll probably never forget Thomas Muller's epic miss though will she?
At the time of writing, the fundraiser has actually raised over £1000 for her so it seems like there are some English people with a heart out there. Just few and far between.
For more of the same, check out this porn star who started a GoFundMe to get her life back on track. Not sure if it worked out that way for her.