I've known a lot of people in my time that are really into karaoke, but I've never known someone literally risk their freedom and livelihood to get on the mic – until now that is.
Featured Image VIA
Over in Concord, New Hampshire, a guy named Ronald Duby Jr. was featured as the 'Fugitive Of The Week' on New Hampshire TV, newspapers and online. His crime was failing to register as a sex offender based upon a 1995 conviction for sexual assault on a victim under 13 years old.
Instead of laying low though, Duby just needed to satisfy his karaoke itch and messaged his favourite karaoke DJ Bernie Del Llano. Del Llano tells the story: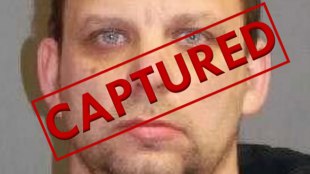 He contacted me and said, 'Where are you going to be for karaoke? Where are you hosting your shows?

I can't be in New Hampshire. I have to be in Massachusetts.

That gave me the first inclination. I didn't think he'd actually show up!

I had the police on speed dial, waiting for him to arrive.
I suppose Duby Jr. thought he wouldn't be able to get picked up if he crossed the border – either that or nobody would know who he was to call the police. Maybe he even thought Del Lano was his buddy who would look out for him. No such luck on either of those fronts buster.
Del Llano was praised for his actions by police whilst Duby Jr. was charged as a fugitive from justice. That's just the way it goes.
For more karaoke, check out these crazy unsolved karaoke murders. Unbelievably, there are a whole bunch of them.