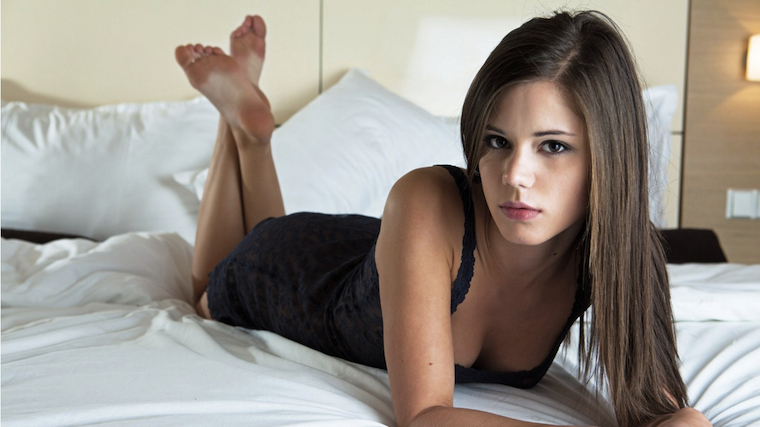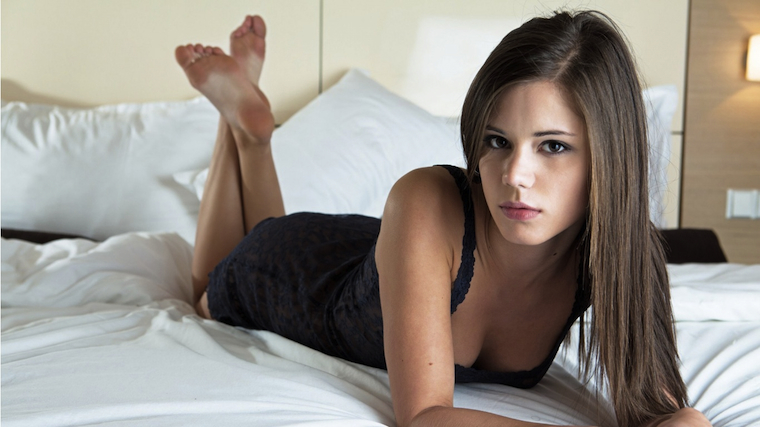 So if you've been tuning into Sick Chirpse the past couple of weeks then you've probably seen my Euro 2012 predictions, some of which have been great (ALAN DZAGOEV doing well, JOAO MOUTINHO getting an assist against Czech Rep.) and some of which have been terrible (picking that KARIM BENZEMA would score in every game he played in) but I guess that's the nature of predictions right? You can't win them all. I've been top of my fantasy football league since the start of the tournament though, and that's the main thing. I only have a 7 point lead though which is a bit touchy heading into these final games. I'll try and pull it out of the bag though.
Anyway, I started off talking about my predictions because there's this French smut star called Virgine Caprice who has been doing it way better than me. I'm not sure if she's actually been getting any of her predictions correct, but she's doing it in a way more interesting way than just posting boring ass blog posts about it and capitalising player's names i.e. she has been writing the scores on her naked body and posting picture of them via her twitter account. That is such a good idea right, it's like a NSFW Happy Friday but for every day of the Euros instead of just Fridays. And also it's by a smut star so you know it's going to be pretty sick every time you check it. Kinda like the celebrity sex tapes we reviewed a while back.
If you want to follow Virgine Caprice on twitter then you can do so HERE (only 7000 followers, show the girl some love yeah?) but to be honest you might as well follow Sick Chirpse on twitter HERE as well if you're not already (only 1600 followers, show US some love) but in the meantime here are some of our best predictions (sorry let's be serious, I mean pictures) so far. Make sure you're following her tomorrow for her predictions for Spain V Portugal, or alternatively come back to Sick Chirpse to check out my predictions. I think we both know where you'll be going.