Almost 3,000 people (at time of writing) have signed a petition calling on Home Secretary Priti Patel to release a man who accidentally killed a guy who was wielding a sledgehammer outside a children's school.
Featured Image VIA
Benjamin Hunt, 32, is currently serving a 38-month prison sentence after admitting manslaughter following a citizen's arrest which went wrong.
Christopher Walters, 25, was killed when Hunt restrained him after he smashed up a car – and then ran towards a school wielding the hammer.
This is Ben: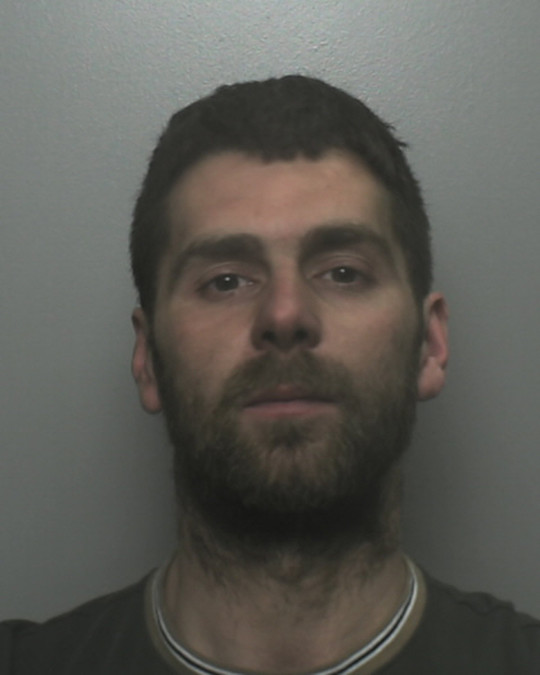 This is Chris (RIP):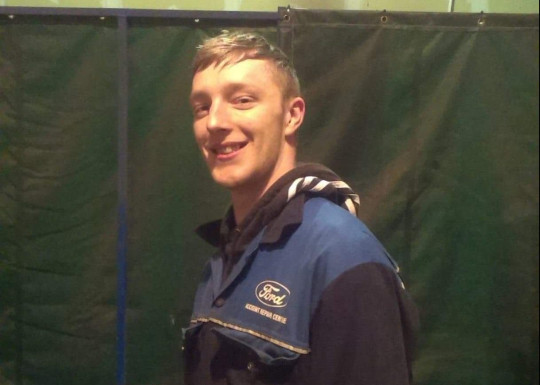 Organiser Tony Dyer wrote in the petition:
Ben Hunt is a mild mannered, hardworking, young family man who is a pillar of society.

He has been imprisoned for 38 months for making an honest mistake which any other law-abiding citizen could have made.

He was working at the garage when Christopher Walters, who seemed to be under the influence of drugs, began to smash the windows of a car parked outside with a sledgehammer.

When challenged by Ben Hunt and Jonathan Hassall, Mr Walters ran away still brandishing the sledgehammer towards a school packed with young children. Fearful for the safety of the children Ben Hunt and Jonathan Hassall gave chase.

They tackled Mr Walters to the ground, disarmed him, and attempted to hold him for the police who were called by a bystander. Ben Hunt held him round the neck and Jonathan Hassall held his legs as he was kicking out.

After a while Mr Walters stopped struggling and seemed to go limp. Ben Hunt thought that he was playing possum and continued to hold him as he was fearful of what would happen if he got free. The police arrived after a period of 19 minutes and Mr Walters was found to be unconscious. A post mortem examination found signs of oxygen deprivation in Mr Walters's brain and cause of death was given as compression of the neck.
He continues:
Ben Hunt is a motor mechanic with no medical knowledge who could not have foreseen such a horrific end to his disarming and trying to restrain a man displaying unlawful and violent behaviour. Ben Hunt is the victim of a tragic accident caused by an unfortunate chain of events initiated by the unlawful actions of Mr Walters and exacerbated by the unreasonable length of time taken by the police to respond to the 999 call. Ben Hunt had the prosecution case hanging over his head for almost 2 years.
Dad-of-two Ben, of Longton in Staffordshire, was charged alongside his garage boss Jonathan Hassall. Tragically, Mr Hassall was found dead at home just days before he was due to go on trial. 51-year-old Hassall was found hanged at his garage in Longton. It was Ben who found him and had to cut down the body and attempt to resuscitate, as if the guy hadn't already endured enough mental trauma.
The scene on the day of the manslaughter incident – May 15 2019: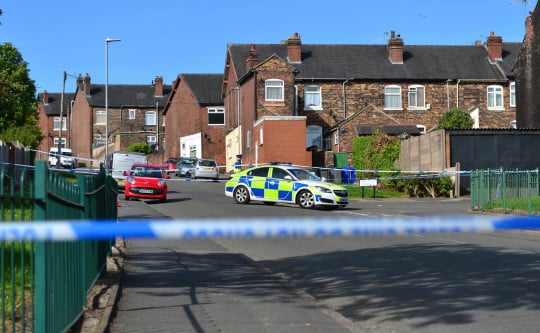 Now obviously we only have one side of the story here but if it went down exactly as Mr Dyer describes it and his characterisation of Ben Hunt is accurate, then it does seem a bit harsh to keep him in prison. Should he have just allowed Chris Walters to run at those schoolchildren with a sledgehammer? Who knows what would have happened then?
OK, the whole situation is a lot more complicated than that. Even without medical knowledge, it's up for debate whether Ben used force that could be deemed reasonable given the circumstances, and then there's the whole issue of how long it took for the police to get there (19 minutes!). It's possible Walters would have ran straight past the schoolchildren and ended up at home not having harmed anymore, even in the state he was apparently in. It's just an awful story all round that has already led to unfathomable tragedy not just with Walters' death but with the suicide of Jonathan Hassell too. Should the life of the one remaining party also be destroyed, given his motivation was to save children from harm?
We'll have to wait and see how this one plays out – view/sign the petition for yourself HERE.