Frankie Boyle, who once said Ricky Gervais is not a stand-up comedian because he makes 'very lazy' jokes about transwomen, is coming under fire after talking on stage about the idea of Holly Willoughby being raped and killed.
The Scottish comedian described a game about 'killing and shagging' people – which included Willoughby – during a set at the Latitude Festival in Suffolk last weekend. He said:
 'I'd obviously kill her and rape her afterwards. I'm joking – I'd rape her first.'
Boyle, 49, defended the joke when questioned by an audience member at a Waterstones launch event for his new novel:
'Can I just say, my routine about raping and f*****g Holly Willoughby was part of a very long routine about whether or not it's OK to do a joke about that, and I look at it from both sides, there are pluses and minuses.'
Boyle added that comedy was in 'the eye of the beholder', which is true enough, but there is something satisfying about watching him receive all this backlash, given he's criticised fellow comedians for making their own offensive jokes, and tried to set boundaries for them like he isn't one of the most offensive comics out there. In previous years he's caught flak for mocking Katie Price's disabled son Harvey, wishing the Queen dead before her Diamond Jubilee, and cracking jokes about the Paralympic Games.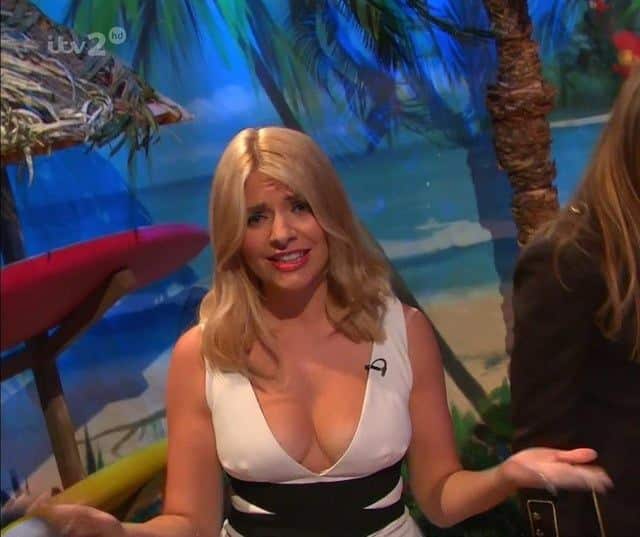 Makes you wonder- if Ricky Gervais made the exact same joke that Frankie Boyle did, except it was about a transwoman rather than Holly Willoughby, would Boyle have chastised him over it? Is one joke cheaper than the other just because the target has changed? Hopefully Boyle now realises it's not cool to attack other comedians for jokes he personally doesn't find amusing.
For the audience member who called the police on Joe Lycett after he made a joke about donkey d*cks, click HERE.