It sounds as if Sacha Baron Cohen is making another series of 'Who Is America?', as he recently got into a spot of bother with former New York City mayor Rudy Giuliani which ended up in the police being called on him. Probably wouldn't fancy that given recent events in America huh?
Featured Image VIA 
Anyway, Giuliani thought that he was going to be interviewed about New York City's response to the Coronavirus pandemic, but instantly knew something was amiss when Cohen turned up to the interview wearing a pink bikini. Here's what he had to say about it: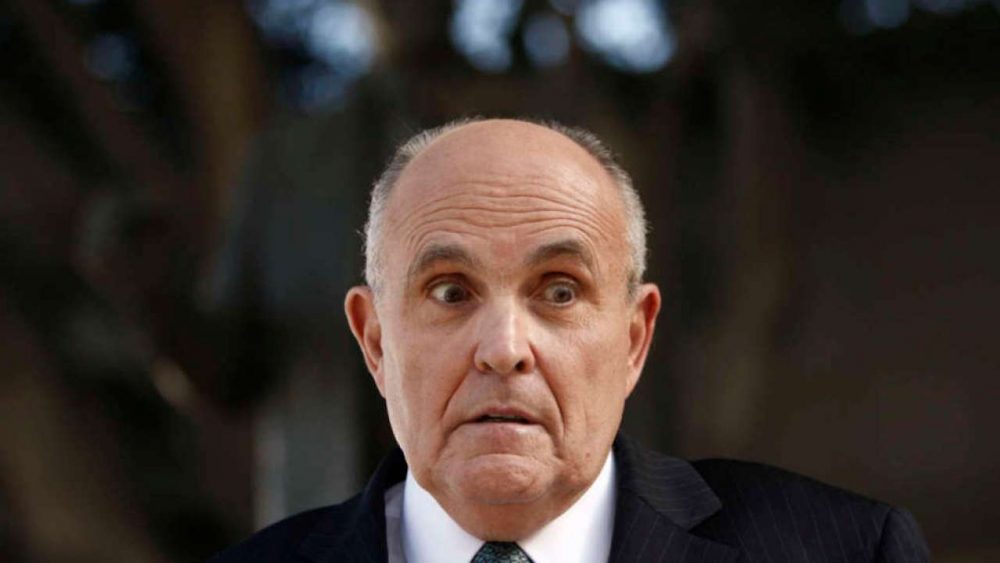 It was a pink bikini, with lace, underneath a translucent mesh top, it looked absurd.

He had the beard, bare legs, and wasn't what I would call distractingly attractive.

This person comes in yelling and screaming, and I thought this must be a scam or a shake-down, so I reported it to the police.

I only later realised it must have been Sacha Baron Cohen.

I thought about all the people he previously fooled and I felt good about myself because he didn't get me.
Lol I love how his reaction is that the only possible explanation for what's going on is that it's Sacha Baron Cohen – I guess it was though? No flies on that guy.
No arrests were made during the incident so we don't really know what happened, but I'm sure we'll see the aftermath of it on 'Who Is America?' next year. Pretty impressive that Cohen has been able to make progress on it during a pandemic, but I suppose to be honest it was too good an opportunity not to come up with some great material. Probably gonna be completely excellent to be honest.
For more of the same, check out this scene from the first series of 'Who Is America?' that Sacha thought was too dark to air. Damn.