There's no doubting that porn is probably one of the world's biggest industries, so there's again no doubting that the story of former nun in training Yudy Pineda and her journey from the convent to the porn set was always going to attract a lot of attention.
Images VIA
We've talked about Yudy before as she became Colombia's favourite webcam girl, but now she's going fully into the porn industry by starring in her first professional movie. Of course, the BangBros- one of the world's biggest adult film studios – wanted to capitalise on her notoriety for this feature, so it's obviously based around some dirty nun shagging her way through a convent.
Here's what Cullen McRae, the studio's executive producer, said about her debut: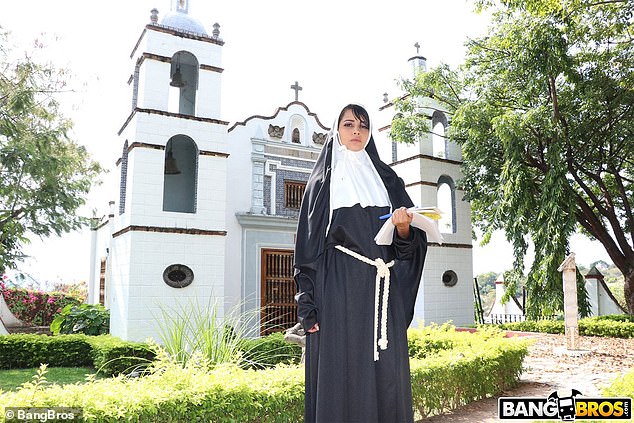 Her beauty, her raw sexuality and her desire to share that with her fans is something that we knew was extremely special.

Her first scene with us showcases not only her passion and sexuality but also her faith, as we collaborated with her to come up with a convent-based theme.

We have no doubt these scenes will make her a household name.
Wow that didn't sound creepy at all did it? Also I'm not really sure if porn stars ever become household names. Like I mean people do know about them and occasionally talk about them but they're not the kind of people that everyone is talking about every day like The Rock or Donald Trump or the cast of Love Island are they? No, they're not.
All the best to Yudy in her new career/movie though. It's set to be released on January 13th so maybe start casually dropping her name in conversation and seeing how many people pick up on it. Sure to be a whole bunch.
If you want to know about Yudy's reasons for turning to pornography, click here. It's not your conventional story, that's for sure.