If you don't want to face the 9-to-5 grind, but your face doesn't look good enough for the big screen and you can't kick a ball straight to save your life, then maybe making millions by sitting at a table and playing cards is just the thing for you.
Okay, it's not as simple as we made it sound. Being is a professional poker is serious work, but that's also why you can get paid serious money. If you're wondering how big a mansion you could buy with yours poker tournament winnings, then check out our list of of the top five richest poker players and see how they've done.
#5 – Joe Hachem ($11.8 million)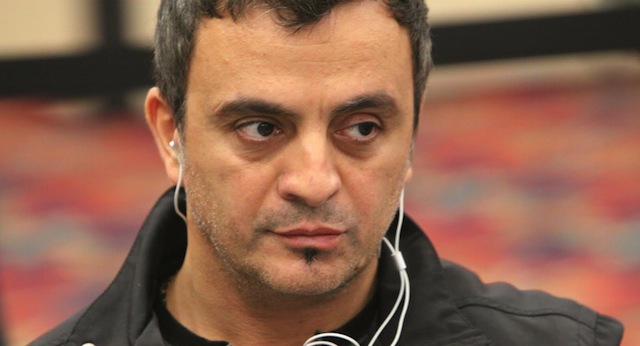 Joe Hachem is a Lebanese-Australian professional poker who rose to international fame after becoming the first Australian player to winner the main event of the 2005 World Series of Poker and take home with him a cool $7.5 million, the biggest pot ever won at the WSP at that time.
When he's not busy playing golf, teaching own children to play poker or sitting down with movie star Matt Damon for a hand or two, Hachem is a stickler for disciplined training and pushes himself to play in the most extreme situations, notably featured TV tournaments where every silly move he makes will be criticised by others.
This ruthless regime has made Hachem on of the highest ranked player in live tournament earnings, with total winnings exceeding $11.8 million. It also set off a mini 'boom' in the Australian poker world, with more players flocking to online sites to buy in via small stakes tournaments.
#4 – Sam Trickett ($16.6 million)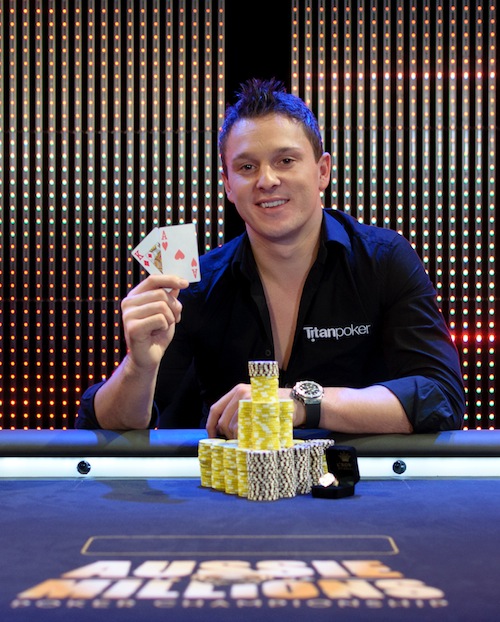 Sam Trickett, nicknamed Tricky, is one tough guy whose single dream originally was to be a professional football player playing alongside the big names, but an unfortunate knee injury ruled out his chances of making a debut on the pitch as a pro. Not one to give up easily, Trickett reinvented himself as a poker player after discovering his hidden skill with the cards.
At 28 years old, the UK-born player is best known for finishing in second place at the Big One for One Drop event, with a consolation prize to the tune of $10 million in prize money. Certainly a great boost to his bankroll, especially considering how soon he will be blazing through it as he prepares for his upcoming nuptials with his scorching hot model fiancée Natasha Sandu.
#3 – Erik Seidel ($17.2 million)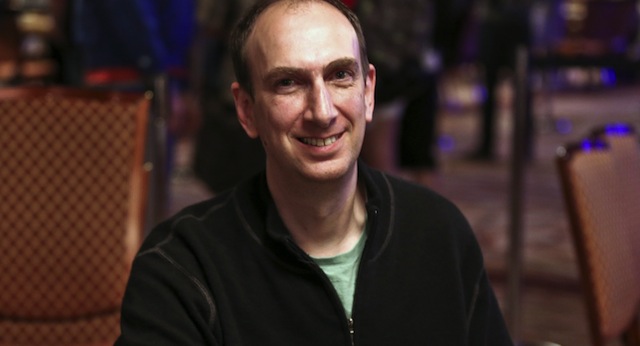 Erik Seidel, known also as Sly or Seiborg, is an American professional poker player who was born in New York City but now lives in the gambling capital of the world Las Vegas. Seidel was inducted into the Poker Hall of Fame in 2010, an honour which he earned after winning no less than eight WSP bracelets and a World Poker Tour title.
The Seiborg started out in life as a pro backgammon player, but he eventually hanged up his dice to go dabble in the stock market. When he grew weary of gambling Wall Street, he moved on to poker and became associated with an famous group of players known as the Mayfair Club. In his first WSP tournament, back in 188, Seidel finished in second place after being defeated by Johnny Chan in the main event. Their memorable final hand was immortalised in the classic poker film Rounders.
#2 – Antonio Esfandiari ($22.9 million)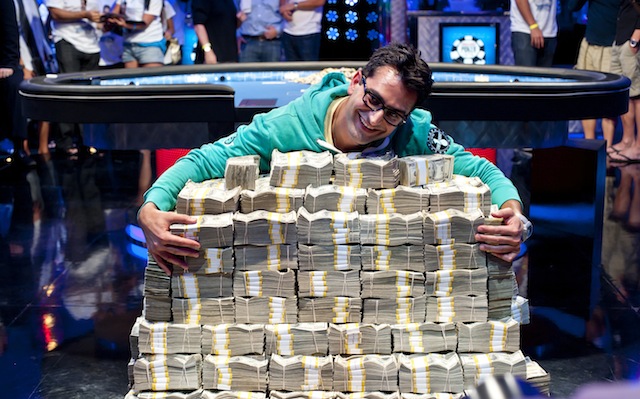 Antonio Esfandiari, nicknamed 'The Magician', is an Iranian-born professional poker player and former magician who still regularly likes to amaze and confuse onlookers with his elaborate magical chip tricks.
Luckily for Esfandiari, his magic isn't limited only to plucking coins from behind people's ears but can also work some truly fantastic stuff on the poker table. This 2012 win of the Big One for One Drop tournament earned him the largest ever cash prize in poker history of $18.3 million.
Antonio also won two WPT championships and three WSP bracelets. He also appeared on several poker TV shows and is the face of the first legal online poker room in the US.
#1 – Phil Ivey ($100 million)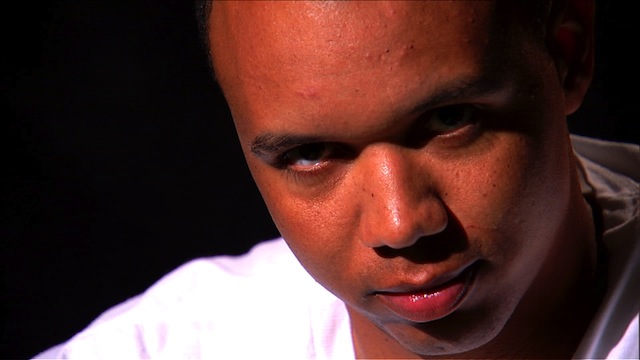 Phil Ivey is a legend among professional poker players and currently the richest of them all. The American is widely regarded as the best all-round poker player and has been given the nickname of 'the Tiger Woods of Poker' for his successful run.
Ivey won ten WSP bracelets, one WPT title and accumulated over $100 million in tournament winnings. His appetite for poker goes well beyond the money and, even though he's loaded with it, he is known for going on a wild string of poker hands at casinos where the comical eye movements he makes while playing have also lead his friends and fans to start calling him 'The Owl'.
More recently, Ivey caused controversy by using 'edge counting' to win millions of pounds at the Crocksford Club in London — millions which the casino then declined to pay out.
Fancy having your name on the list?
The first rule to become a poker pro is to always be playing. The more you play, the more you learn and refine your game. It isn't easy and isn't for everyone, but perhaps you could be the next World Series of Poker champion?