On the opening day of Berlin's IFA – a long running, prestigious industrial exhibition – Ford revealed plans for the next addition to their already robotic range of vehicles, the S-Max Concept.
This treasure truly lives up to the literal definition of an auto-mobile. Virtually every feature inside can be launched upon the drivers vocal request; it will have the capacity to monitor traffic and accident information and, least impressively, the concept will be capable of communicating with other vehicles on the road. Personally, I fail to see why this is such a necessity. Firstly, most modern cars (at least those models produced since 2010) have sensors and alarms which sound should you get too close to another car. Secondly, there is of course the reality that few people can actually afford a new car at the moment, so the majority of vehicles on the road for the foreseeable future shall not be equally advanced, and therefore unable to respond to whatever variety of mechanical conversation skills that are implemented into this wonder wagon. And thirdly, we are all capable of safely getting from A to B depending solely on the simple vicinity scanning mechanism of the old-fashioned mirror.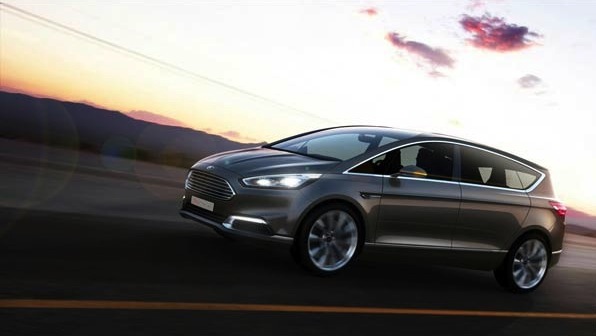 Truthfully though, the gold medal winner and most outstanding feature of this new model has to be its built in heart rate monitor. As an estimation, I would assume the device would be fitted into the steering wheel, and I must applaud the idea. Prevention of accidents and fatalities clearly must be a priority of manufacturers, and this surely is a breakthrough in that regard, particularly when we consider the elderly who still wish to drive. A member of my family actually suffered the early stages of a heart attack whilst driving many years ago. This concept truly could save lives, provided those who are alarmed by their heart rate react accordingly, and the car itself suggests when stopping is necessary. An internal running log of the heart rate data could also go some way to aiding police in their investigations regarding drink and drug driving suspicion.
7 years ago, according to Alan Mulally, Chief Executive of Ford, market research suggested consumers were eager for a high quality, unquestionably safe, fuel efficient vehicle. Today they have the option of what Mulally himself describes as "one integrated life in your Ford, your mobile 'app' of choice."
☛ Read Next: Ford Apologise for Depicting Berlusconi Kidnapping Women in Advert