Samir Carruthers, midfielder for MK Dons, is being investigated by his club after being pictured urinating into a glass and then pouring it over a balcony at Cheltenham Festival.
Featured Image VIA
Cheltenham is a prestigious event which occurs annually and is the highlight of the Jump calendar. It's usually a pretty classy event, but Caruthers lowered the tone a little this year when a photographer caught him out.
The pictures show him with his penis in a glass which quickly fills up with a suspiciously cloudy liquid, before his fellow footballer James Collins, of Northampton Town, decides to join him and also urinates into the glass. The same man then proceeds to discard of the piss-cocktail by tipping it over the side of the balcony. Both men are grinning the whole time which says a lot about their maturity-levels really, doesn't it?
Cheltenham Racecourse threw some shade as result of the photographs on Twitter, explaining that the footballers had been booked in for a second day of racing but that their booking had now been cancelled by Cheltenham in response:
In regards to images of inappropriate behaviour from yesterday, we have cancelled their booking for today.

— CheltenhamRacecourse (@CheltenhamRaces) March 16, 2016
MK Dons released a statement claiming that they had:
…commenced an internal investigation into the matter.
While Northampton Town seemed to give zero fucks and simply acknowledged the incident:
[Collins was] involved in a drunken incident at Cheltenham racecourse.
Well, when you're a shit team I guess you've got nothing to lose. A bigger name footballer's sideman pissing in a glass is probably the most attention they've had this year.
Click through the slides to view the pictures of piss-gate.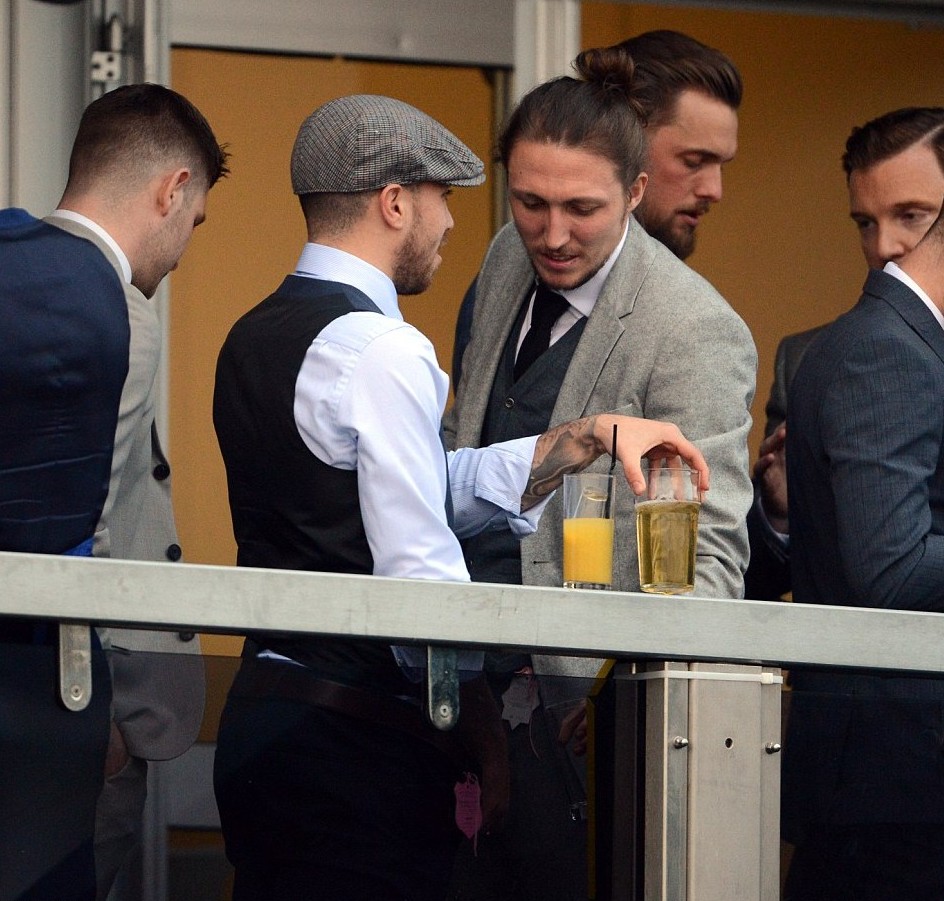 Images VIA