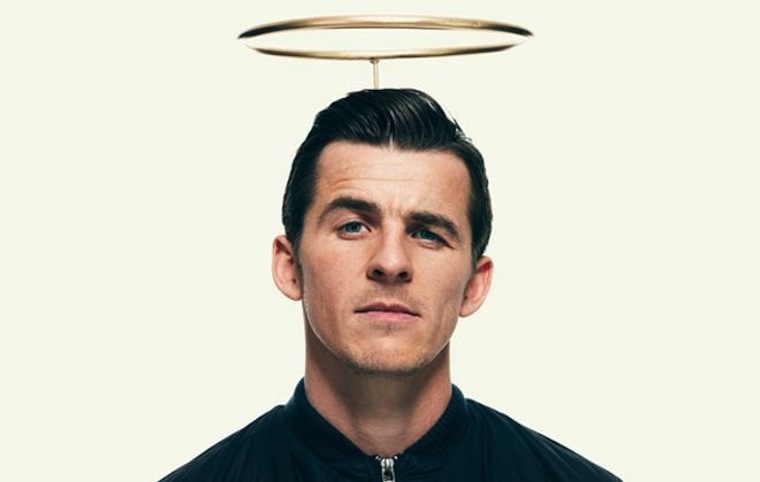 Joey Barton started his senior football career in 2002 with Manchester City where he spent a delightful five years, before signing for Newcastle United in July 2007. Barton spent four years with the Geordie outfit, quietly going about his business before moving to London to join Queens Park Rangers in 2011. Marseille now have the pleasure of his company as he recently signed for them for footballing reasons.
A true professional in every sense of the word, Barton is often well known for his angelic behaviour on and off the field. You would perhaps describe him as the dash of milk on top of a freshly made cup of tea, just cooling the heat down gently, when others around him are boiling over.
Good Samaritan Barton is not just a friend within football but also outside fast food joints, where he can often be seen breaking up unnecessary fights when any security provided by nightclub doormen is long gone. 29 year old Barton has also spent some time in prison where he helps offenders overcome their difficulties and give them hope for the future and in 2008 he kindly agreed to work unpaid for 200 hours, in a bid perhaps, to suggest that not all footballers are overpaid wankers.
The Liverpool born midfielder is great with youngsters from all walks of life. In December 2004, at City's Christmas bash, Barton caught one of the youth team players smoking a cigar and explained to him politely that smoking was bad for the players health and that it would ruin his aspiring football career. Barton's way to get this message across was to stub the cigar out in his eye, choosing this technique over the other popular method of making him smoke a whole packet until he feels sick. The kid was thankful for Barton's intervention, even though his career was to slowly diminish after that.
☛ More: Joey Barton Discusses Art With The Guardian
☛ More: Joey Barton's Twitter
☛ More: Manchester City's Christmas Party
Another incident the following summer earned the City man more plaudits, this time away on a pre-season tour of Thailand, when a 15 year old Everton fan was being overly boisterous. Barton took it in to his own hands (literally) to explain he was not too old for a good beating up, which I'm sure the boy took on board.
They say there is no such thing as a friendly in football and Joey Barton can vouch for that. In a pre-season friendly at Doncaster in 2004 Barton thought he'd make the game a little more competitive and decided to spark a brawl by hacking at an opposition player; just a good natured thing to do to make the game that little bit more interesting, not just for the players, but spectators too.
It's not just on the field that Joey's good to have around. In the dressing room and training ground he's always laughing and joking with the lads and organising a prank or two. On one funny occasion at City he decided to sneak up slowly on French team mate Ousmane Dabo and assault him, punching him several times in the face resulting in Dabo suffering a detached retina, much to the amusement of players and staff looking on. Determined to get his own back on his prankster colleague, Dabo decided to land the Scouser in court suing him for assault. I suppose you could say just your everyday training ground tom foolery.
Barton's performances on the pitch have always earned him many plaudits, the vision and finesse of his passing being the central focus, but Barton can certainly put in a good tackle as well, often holding his own against the toughest tackling midfielder's. If Barton does miss time a tackle and commit a foul he's quick to hold his hands up and take his punishment, often checking to see if the player lying on the ground is OK.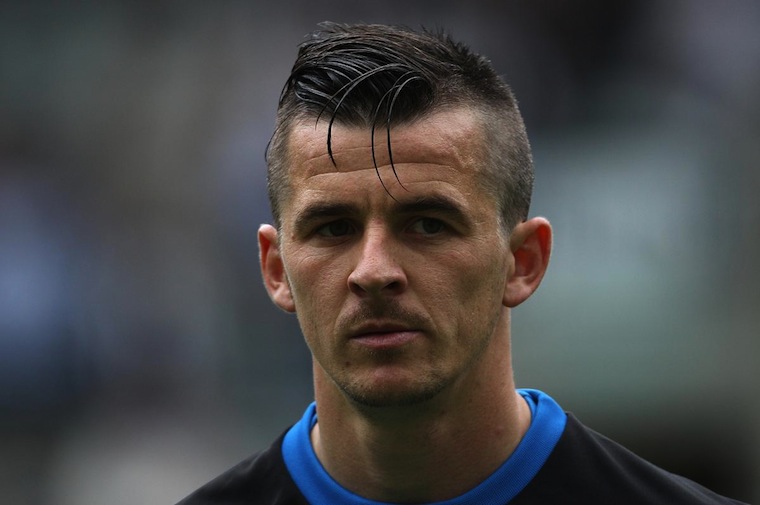 In his spare time Barton, unlike many professional footballers prefers to stay out of the limelight and keep a low profile. Barton is a person who likes to keep his thoughts and opinions to himself, only going on twitter three times a day and running a small website called www.joeybarton.com.
Having only picked up a mere 6 red cards and 68 yellow in his career, most of which were due to the referees' incompetence, Barton can only be described as great ambassador for the game. He has become a huge role model for youngsters looking to become proffessional footballers and as Barton would no doubt say if there is a ball to be won, take the player instead.