Let's get this out the way early. England will not beat Germany. It really is that simple so please don't waste your money. Have a watch of this instead though to make yourself feel better about the national team being shit nowadays:
[yframe url='www.youtube.com/watch?v=4BNkO9l318o']
There is some good news though – your Tuesday night won't be completely ruined by England's inability to do away with ze Germans. We've found some value in the market and we're gonna help you on the way to winning your weight in gold with a good old fashioned bit of bookie bashing.
We've put together two bets for you and if you click on this link Coral will give you £50 in free bets to sqaunder. What's not to love?
5 fold if you're feeling bold: £10 stake returns a £70 with Coral.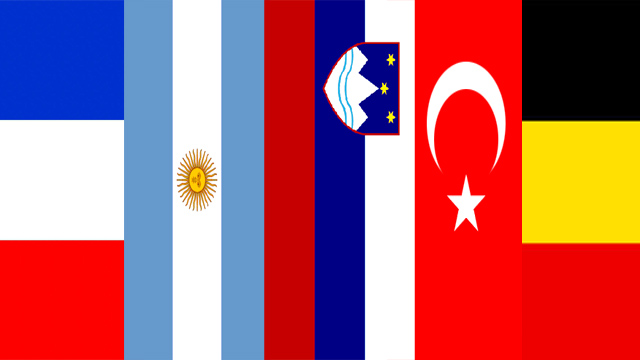 Argentina 1/2. Argentina are at home to Bosnia and after a disappointing draw to Ecuador the South Americans have a point to prove.
Slovenia 2/5. Slovenia have a good record at home and you'd have to go back a long way for Canada's last win. Open and shut home win.
Turkey 4/9. Welcome to hell. It's never nice playing away against Turkey, especially when you are a dreadful football team. Home win. Sorry Belarus.
Belgium 4/6. Although Japan managed to get a draw away in Holland in their last game Belgium will be too strong for them.
France 2/5. Ukraine will let France come at them and hope to snatch one on the counter attack. Guaranteed goals and another home win.
If a £60 profit doesn't really grab you by the balls then we might have something a little more to your taste…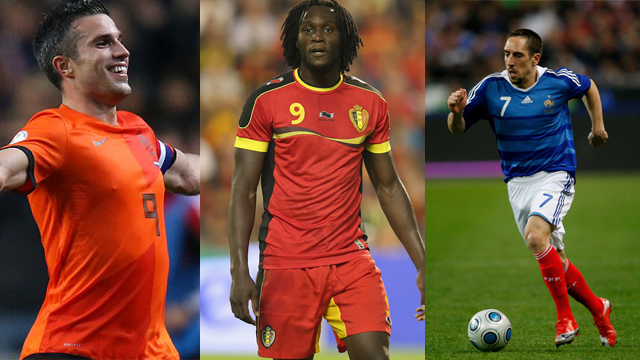 The big boy bet for Tuesday will see you turn a cheeky £10 into £622.40 with Coral with this tasty treble.
France to beat Ukraine and both teams to score 16/5.
In the first leg of this play-off Ukraine showed up Les Bleus in a game that ended 2-0 to the yellows, however, it won't be that easy on French soil. With the thought of missing the World Cup Finals in Brazil, the French will have to go gung ho if they want to pack their bags for Rio next year. There will be goals in this game as Ukraine will look to soak up the pressure and counter – the French have to win – there's just no other option. They could do with a bit of help like last time they were in a play-off and Thierry Henry caught the ball and put it in his pocket before smashing it into the back of Shay Given's net. More of the same this time please Frenchies. Expect a 3-1 win for the blues.
Netherlands to beat Columbia and both teams to score 29/10.
Grab your £50 free bet from coral right here.
RVP scores goals. Falcao scores goals. Sometimes it is that simple. The Netherlands let two goals slip against Japan after fielding a lacklustre eleven amd will want to erase that by beating a team who have thoroughly impressed in qualification for the World Cup. Netherlands will just pip them to the post though. Expect a 2-1 win for the Dutch.
Belgium to beat Japan and both teams to score 14/5.
Grab your £50 free bet from coral right here.
Belgium are looking like the team to watch at the moment and will be wanting to make up for their defeat at the hands of Columbia on Friday. Japan will also be trying to grab some goals after snatching a draw in Holland last week. However, with the Belgium starting lineup looking formidable to say the least it is going to be a night for the beast mode aka. Lukaku. Expect a Belgium masterclass courtesy of the Chelsea contingent. 3-1 Belgium.
We've got our bets on so join us and get bashing those bookies. What else are you gonna do on a Tuesday night?
Happy betting and here's a little treat from Ravel Morrison with a cheeky volley backheel goals. Tekkers.
[yframe url='www.youtube.com/watch?v=hONKlo6HGWM']