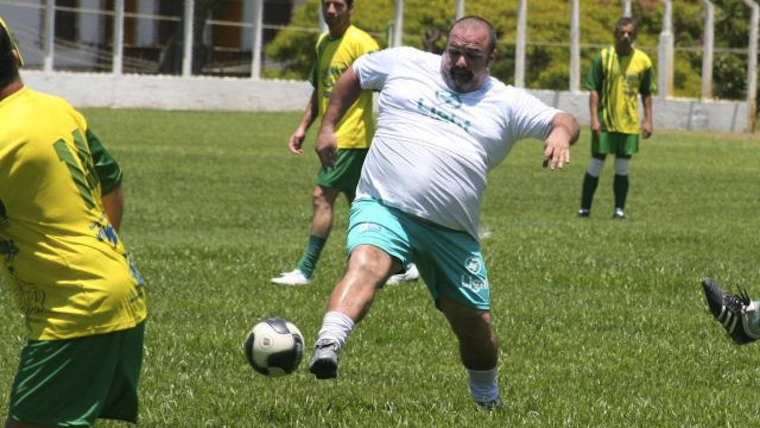 Fat people are quite common in everyday society and each one of us has either known or squeezed past a fat person at one point or another during our lives. When we think of fat people we don't associate them with sport and exercise and especially not with Premier League football, but the top level of English football has seen a fair few fatties come and go over the years. Here are five.
Jan Molby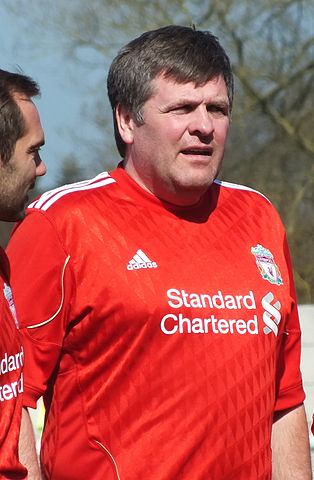 Mahusive ex Liverpool central midfield man Molby notched up over 200 appearances for the Reds, picking up 11 medals between 1984 and 1996. Being from Denmark, Molby was obviously brought up on a diet of bacon and pastries, so therefore struggled with his weight. The table after mealtimes might have been a messy affair for the Dane but his ball skills were anything but, he displayed such elegance and calm that Liverpool agreed to take him on. They decided that because Molby couldn't run up and down the pitch like the other players, he would not move from the centre circle all game and would only play simple five yard passes, this was a system that worked wonders and Molby didn't give the ball away once during his Liverpool career. He could even afford to have the odd bacon sarnie on a Saturday morning much to the envy of his team-mates.
Neville Southall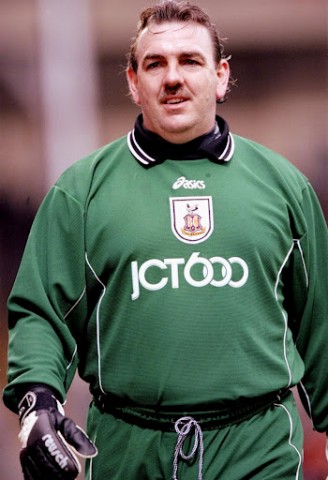 Welsh international keeper and salad dodger Southall enjoyed a successful career, spanning over two decades. He is remembered mostly for his time at Everton where he became one of the best keepers in the world. The secret to Southall's success was simple, the bigger you get, the less that will get past you and Southall vowed to be the first keeper to fill the whole goal with his weight and never concede again, this though was to have adverse affect on his health and he was advised not to get too big by doctors. Such was his determination to keep a clean sheet, Southall would go ballistic if he conceded a goal and after the game would deal with his anger by eating. It got that bad that staff at Everton would have to make sure a take-away from the local Indian or Chinese would be waiting in the dressing room after matches just in case. Southall retired from the game in 2002 and has recently set up his own website where he charges people £99 for a one hour phone conversation. Here he offers advice, such as the best curry houses across the country, where you must order prawn crackers and which places give you them free and how many beers you should have had before avoiding chilli sauce on your kebab.
Thomas Brolin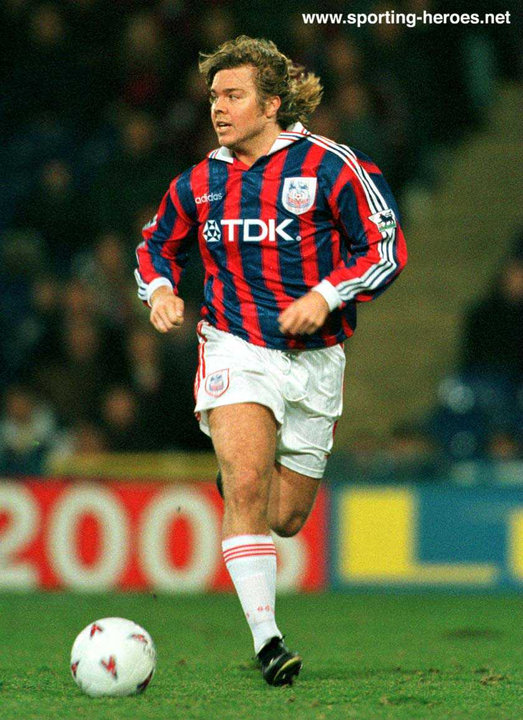 Big Swedish bloater Brolin, was regarded as a very good footballer in his early years playing for a good Parma team in Italy which included Gianfranco Zola and helping Sweden to a third place finish in world cup 94′. But after his departure from Parma in 1995, Brolin piled on the pounds and although he signed for Leeds United in the same year it was fair to say his best years were behind him. During his spell at Leeds Brolin became lazy and during his time off would sit at home and eat chocolate, it wasn't long before Brolin began to resemble a pub team player, turning up just before kick off stinking of booze and kebabs, putting on a shirt that barely fitted him and kept his running to a minimum. After controversial run-ins with the manager and the club Brolin eventually left Leeds in 1997, making just 20 appearances. Crystal Palace signed the Swede a year later in the hope that he could revive his best years, but it was too late the belly had well and truly got Brolin. He managed just 13 appearances for the Eagles and at just 29 years old, he retired the same year to take up being fat full-time.
Micky Quinn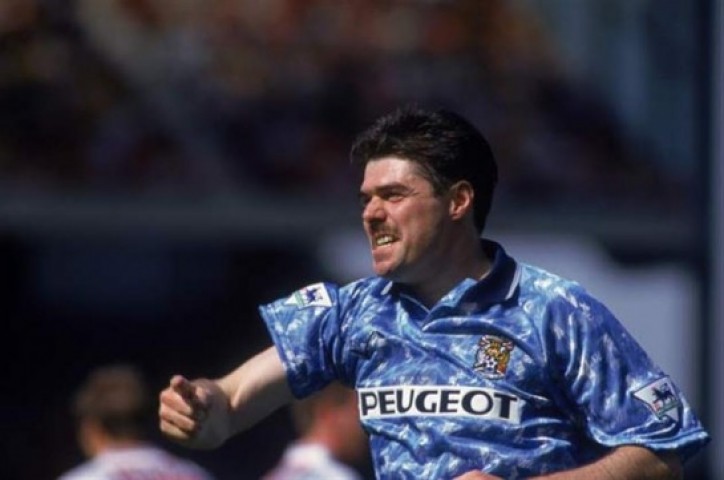 Liverpool born porker Quinn, was a centre forward and played for clubs such as Portsmouth, Newcastle and Coventry during the eighties and nineties. Quinn was a deadly finisher and could put away a meat pie within seconds of receiving it, his goalscoring ability wasn't bad either. It is believed that Quinn's love for pies was to help him score more goals as instead of recieving a cash bonus, Quinn was given a pie for each goal he scored, a particular highlight was his debut for Newcastle in 1989 where he scored four goals, while others would be happy with the match ball, Quinn immersed himself in pastry heaven after the game. During his 3 years at Newcastle, Quinn wolfed down 59 pies in 115 appearances, he then went on to play for  Coventry where he bagged an impressive 10 pies in his first 6 games. Overall Quinn ate 237 pies in his footballing career.
Frank Lampard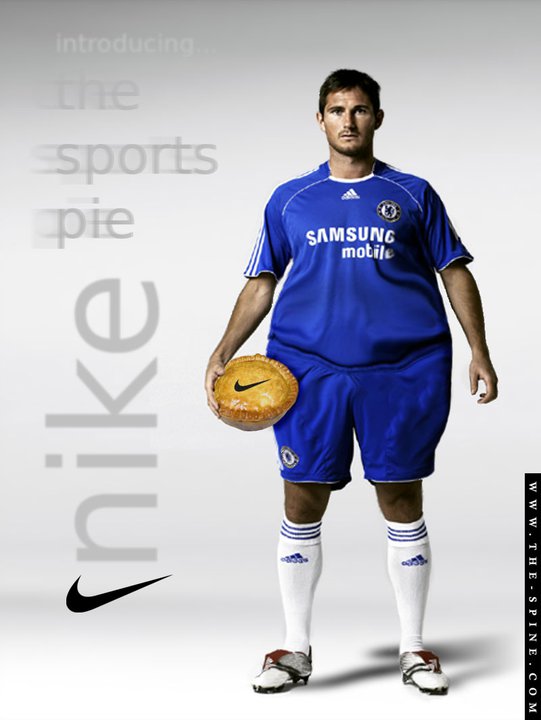 Without a doubt the fattest bastard of them all is Frank Lampard. Fat Frank as he's known on the terraces is so big it's a wonder he even gets out of bed in the morning let alone plays football. If there was a weight restriction in the Premier League Frank would surely be out of a job. The fact he has played for Chelsea 377 times, scoring 128 goals, winning 3 Premier league titles, 4 FA cups, 2 League cups, 2 Community shields, a Champions league winners medal and got 92 caps for his country, scoring 25 goals is nothing short of a miracle.