Banksy has been one of the most mysterious figures in the art world ever since his first work debuted and we're no closer to confirming his identity now than we were when we first heard of him, but the pictures you see above could be the first ones ever released of him creating new artwork.
Images VIA 
The photographs are part of a new book that's being released by Banksy's longtime collaborator and ex agent Steve Lazarides. Lazarides operated as his photographer, gallerist, driver, agent and general right hand man for eleven years from 1997 after he was commissioned to create his anonymous portrait.
Now Lazarides is releasing his own 250 page book detailing their years of working together in a series of photographs. He's also releasing limited edition prints of some of the photographs for affordable prices to make the art world less inaccessible for those on lower incomes.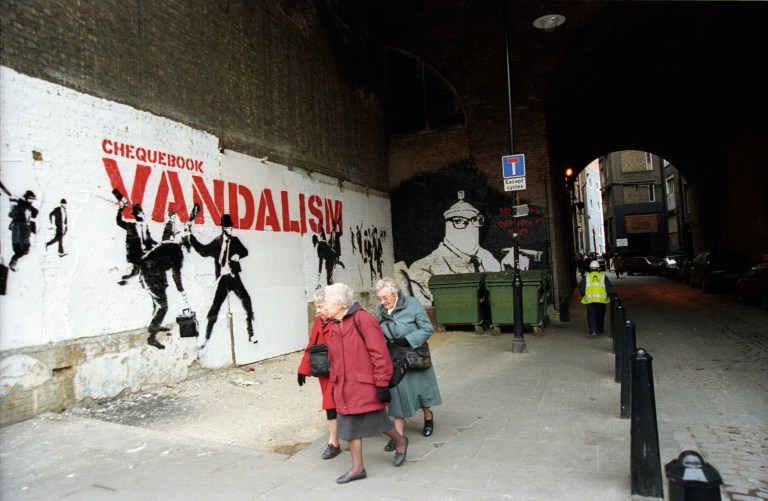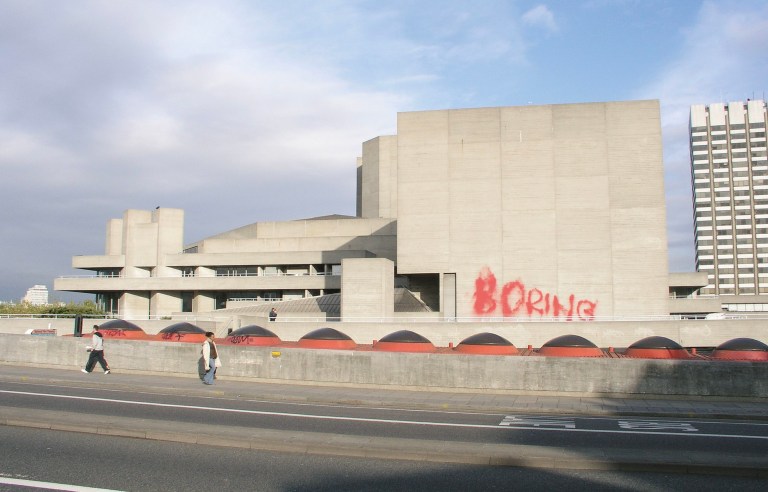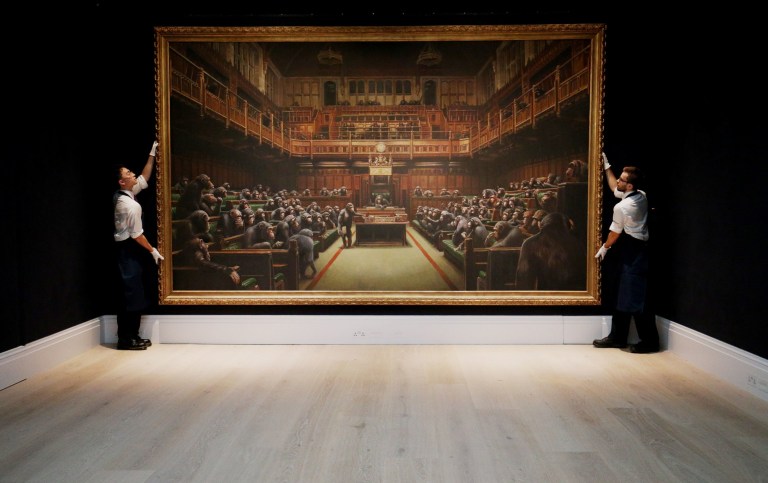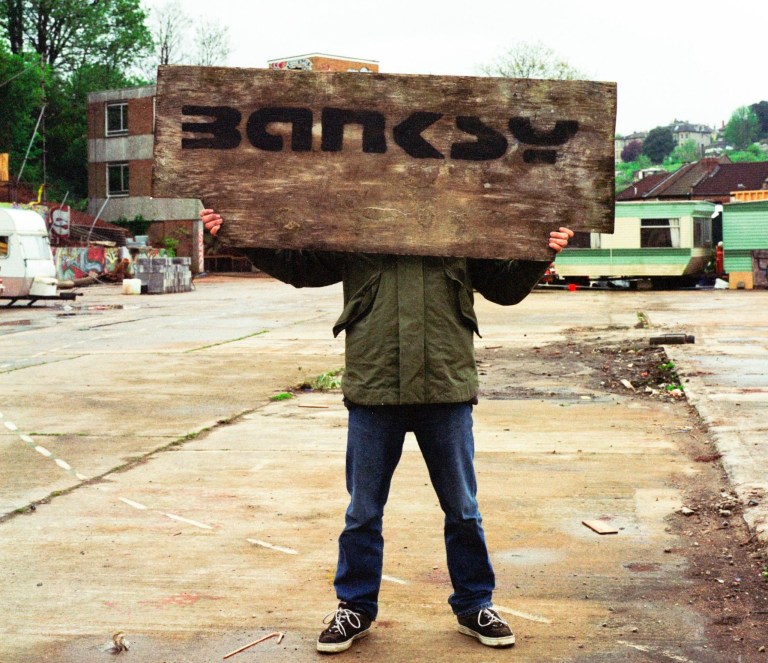 Here's what Lazarides had to say about his time with Banksy:
I worked with him for 11 glorious years, during which time we broke every rule in the rule book, along with a fair few laws.

I hate the art world. I only became part of it because Banksy catapulted the movement into the stratosphere.

It was a ride – however, I'm glad I'm out of it and about to enter the next ride.
Well I'm not sure what his next ride is but best of luck to the guy I suppose. Shame he couldn't reveal Banksy's identity in these pictures but that was never really going to happen was it? At least we kinda know what he looks like from behind possibly now.
For more of the same, check out this woman claiming that her video shows Banksy at work. You think?