It was pretty big news on Monday that some dude was dangling upside down from the top of a massive chimney up in Carlisle for 14 hours and there was a massive rescue operation employed to try and save him, only to discover that he was sadly already dead. The question remained though: just how as this guy and why did he climb up a 270 foot chimney in the middle of the night?
Images VIA 
Those questions haven't been answered fully yet but we do have the first picture of the man and can identify him as Robert Phillip Longcake. Longcake had climbed the ladder on Monday morning at 2.22 a.m. before he fell and got his foot stuck between the steps and the wall. A cherry picker was called in to try and rescue him but he was pronounced dead at the scene at 4:45 p.m. by the time he was rescued.
His family paid tribute to him with the following statement: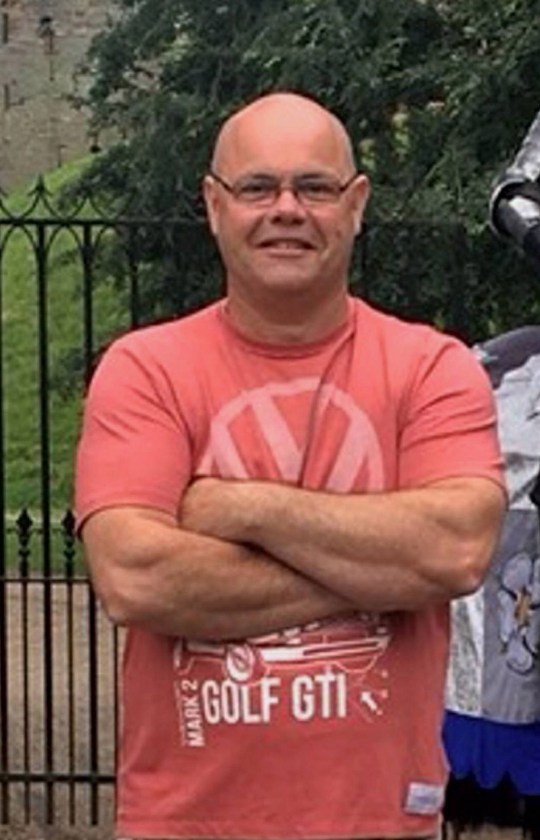 Phil was a strong, brave man who achieved a lot in his short life.

Sadly, due to recent disclosures he made about historic trauma he suffered, Phil was battling with his mental health, with the love and support of his family and health professionals whilst trying to overcome this.

He was a keen motorcyclist and would often spend weekends away with his son, Robert.

He loved fell walking with his dog Ted and was a passionate musician who played the guitar, piano and accordion.

He also loved to sing, and did his own covers of popular music.

Phil was a fantastic granddad to his three grandchildren, James, George and William.

They adored him.

Phil had many wonderful and happy times with his family, and these memories will be treasured by his loved ones.
That does sound kinda sad about the recent mental health struggles Phil had been facing, but surely they wouldn't compel him to climb up a massive chimney in Carlisle and then get stuck and dangle upside down from it for hours until it eventually killed him? I don't really want to speculate what may have been going on here, but RIP to the guy.
For more of the same, check out these incredibly rare photographs of an upside down iceberg. Yeowch.