John Wick is one of the best original franchises in recent memory and to say that we're excited for the third instalment in the series would be somewhat of an understatement.
Featured Image VIA
Although filming has begun on the film, there haven't exactly been too many plot details emerging as of yet, but that all changed yesterday when the promo was unveiled at ComicCon yesterday. Here's what we've got to look forward to: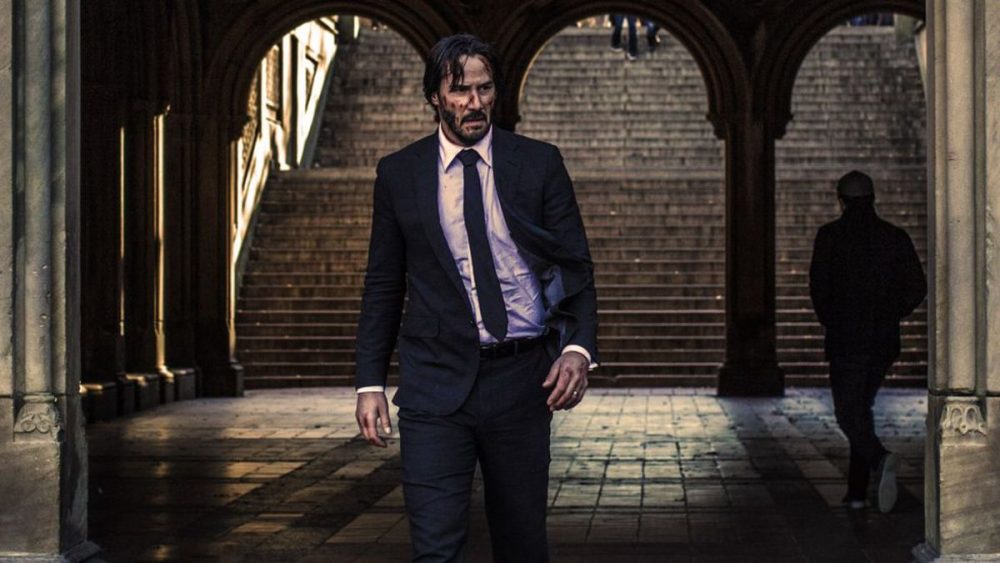 John Wick (Keanu Reeves) is on the run for two reasons… he's being hunted for a global $14 million dollar open contract on his life, and for breaking a central rule: taking a life on Continental Hotel grounds. The victim was a member of the High Table who ordered the open contract. John should have already been executed, except the Continental's manager, Winston, has given him a one-hour grace period before he's "Excommunicado" – membership revoked, banned from all services and cut off from other members. John uses the service industry to stay alive as he fights and kills his way out of New York City.
I mean if you've seen John Wick 2 then it's pretty obvious that this is how John Wick Chapter Three is going to start as that's pretty much just recapping the end of that movie. Kinda intrigued as to what 'John uses the service industry' actually means though? Is he gonna get a job in Subway or something?
Even though that was a bit of a cop out when it comes to plot details, I still can't deny that I'm completely pumped for John Wick Chapter Three. Just a major bummer that it's not coming out for another year – if you wanna know who's playing the major villain in it though click here. It's exciting.